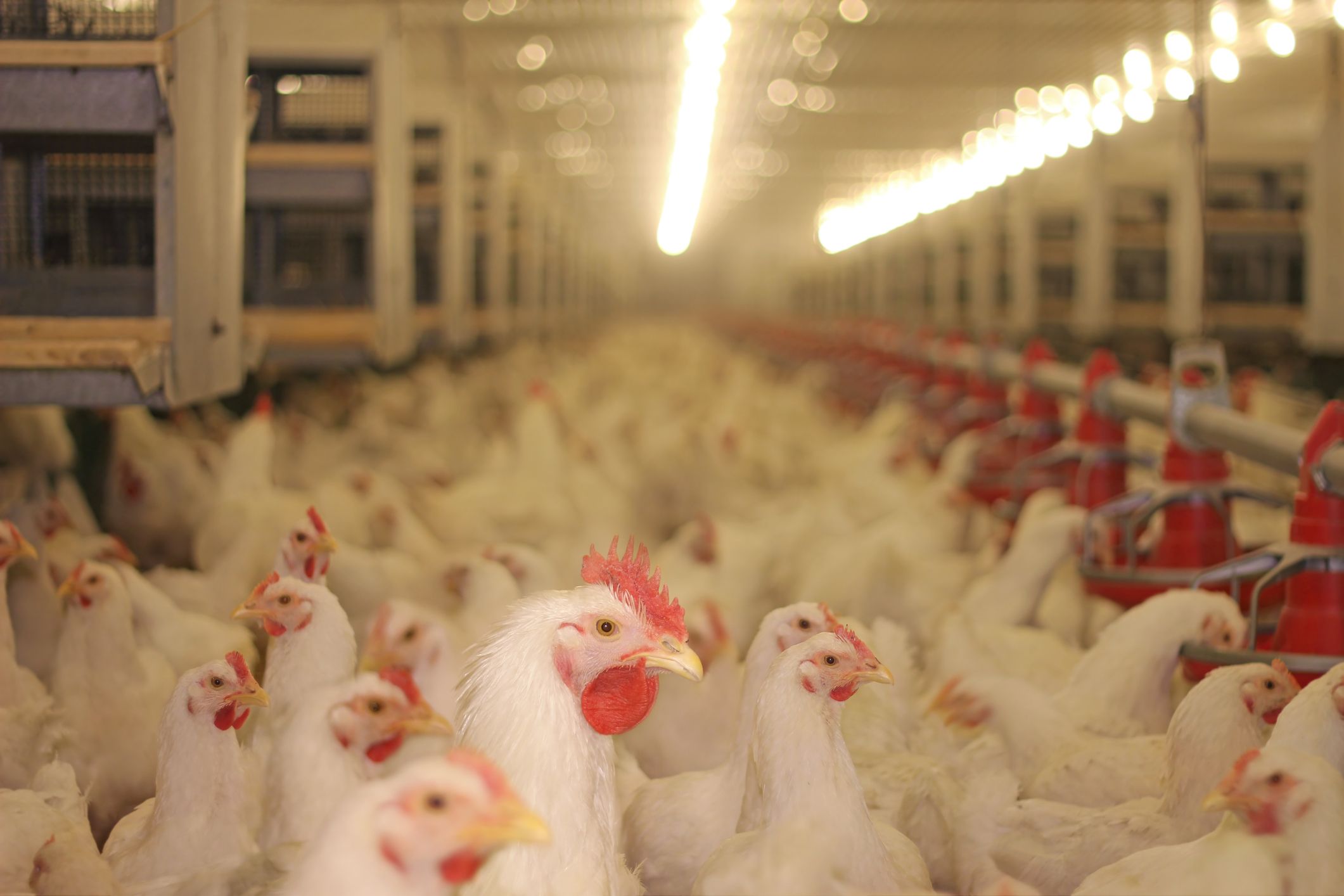 An animal welfare charity has accused major fast food chains including McDonald's, Starbucks and Domino's of "doing little" to improve living standards for the hundreds of millions of chickens they serve to customers each year.
About two thirds of the 60 billion chickens farmed around the world each year are subjected to "cruel confinement" in crowded sheds bathed in unnatural light, according to the World Animal Protection (WAP) charity.
The charity claims factory farmed chickens are aggressively bred to grow so large, so quickly that their legs often give out under the disproportionate weight of their bodies.
Yet nine major companies probed in a new WAP report had "an almost universal disregard … for improving the treatment of chickens throughout their global supply chains."
Using information from corporate websites, annual reports, corporate responsibility statements, subsidiary websites and media material, the charity built a picture of the welfare policies, targets and reporting standards of Starbucks, McDonald's, Domino's, Subway, Burger King, KFC and others—and rated them accordingly.
Not one of the fast food giants probed by World Animal Protection achieved a standard higher than "poor" for their commitment to improving the lives of the chickens they serve.
Although WAP reported that some industry standards are improving, and some companies are committing to better welfare for their chickens, the charity argued that these large fast food chains aren't pulling their weight.
"Despite making billions of pounds from chickens, these huge companies are doing very little to give them better lives," the report stated.
But the report praised seven of the large companies it probed for using third party auditors to keep certain welfare standards in some areas in check.
The charity stated that it met with KFC last October, delivering a 500,000-signature petition to KFC calling for better welfare standards.
A spokesperson for KFC responded to the new report by asserting the company's commitment "to the wellbeing and treatment of chickens." According to The Independent, the spokesperson said "We are proud of our responsible, industry-leading animal welfare guidelines and have a longstanding commitment to improving farm animal welfare through our multi-stakeholder Animal Welfare Advisory Council and our global animal welfare policy."
Subway also claimed it has high welfare standards in a statement shared with the British newspaper: "We work closely with suppliers to ensure animals are treated well in accordance with our global animal welfare policy. Globally we support the principles of the Farm Animal Welfare Council Five Freedoms. We are working with Compassion in World Farming in Europe and the USA. All our chicken suppliers source from independently verified farm-assured schemes which go above the minimum requirements of legislation."
McDonald's, Pizza Hut, Domino's, KFC, Starbucks, Subway and Burger King did not immediately respond to Newsweek's request for comment.