Is Starbucks Open for Thanksgiving? Dunkin' Donuts? Check Location, Store Hours Here
For those Americans who are not planning to have a traditional Thanksgiving, or can't have one without a cup of coffee from one of the country's most popular chains, take comfort in knowing there's a good chance the corner Starbucks or Dunkin' Donuts will be open on turkey day.
While many retailers will shut their doors early on Thanksgiving, some Starbucks and Dunkin' locations will be the exception.
"Starbucks stores are a gathering place for the entire community and customers use our stores to connect over coffee in different ways every day. We are happy to welcome customers on Thanksgiving in select store locations," a Starbucks spokeswoman told Newsweek in an email on Wednesday. "Store hours vary by location, and stores may occasionally adjust their hours based on business and customer needs."
Customers are encouraged to use Starbucks' store locator for specific hours at the store they want to visit.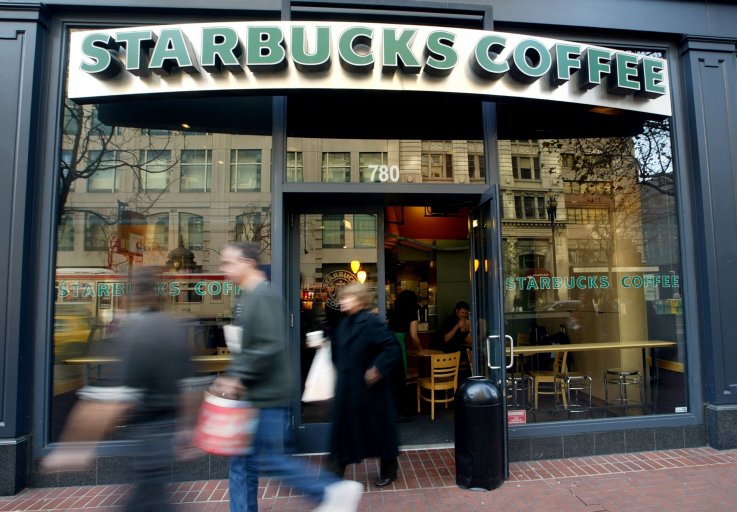 It's a similar case with the chain with the slogan, "America runs on Dunkin'."
"Dunkin' store hours vary by location," a Dunkin' spokesperson told Newsweek on Thanksgiving Eve. "While many Dunkin' locations will be open on Thanksgiving, we encourage our guests to check the Dunkin' Mobile App to confirm if their local store is open before visiting."
A store locator for Dunkin' Donuts can be found on its website.
For those who want to take part of Dunkin' to their Thanksgiving dinner, the company has come up with a recipe for a "Dunksgiving Espresso-Brined" The recipe can be found here. Other Dunksgiving recipes include a turkey coffee maple glaze, black tea spiced cranberry sauce and dark roast coffee marinated brussel sprouts.
Meanwhile, Starbucks has a holiday turkey and stuffing panini of sliced turkey breast, cranberry-herb stuffing and turkey gravy on toasted ciabatta bread. "It's a handheld turkey dinner," according to Starbucks.
Is Starbucks Open for Thanksgiving? Dunkin' Donuts? Check Location, Store Hours Here | U.S.