Starbucks to Provide Free Online College Education for Its Baristas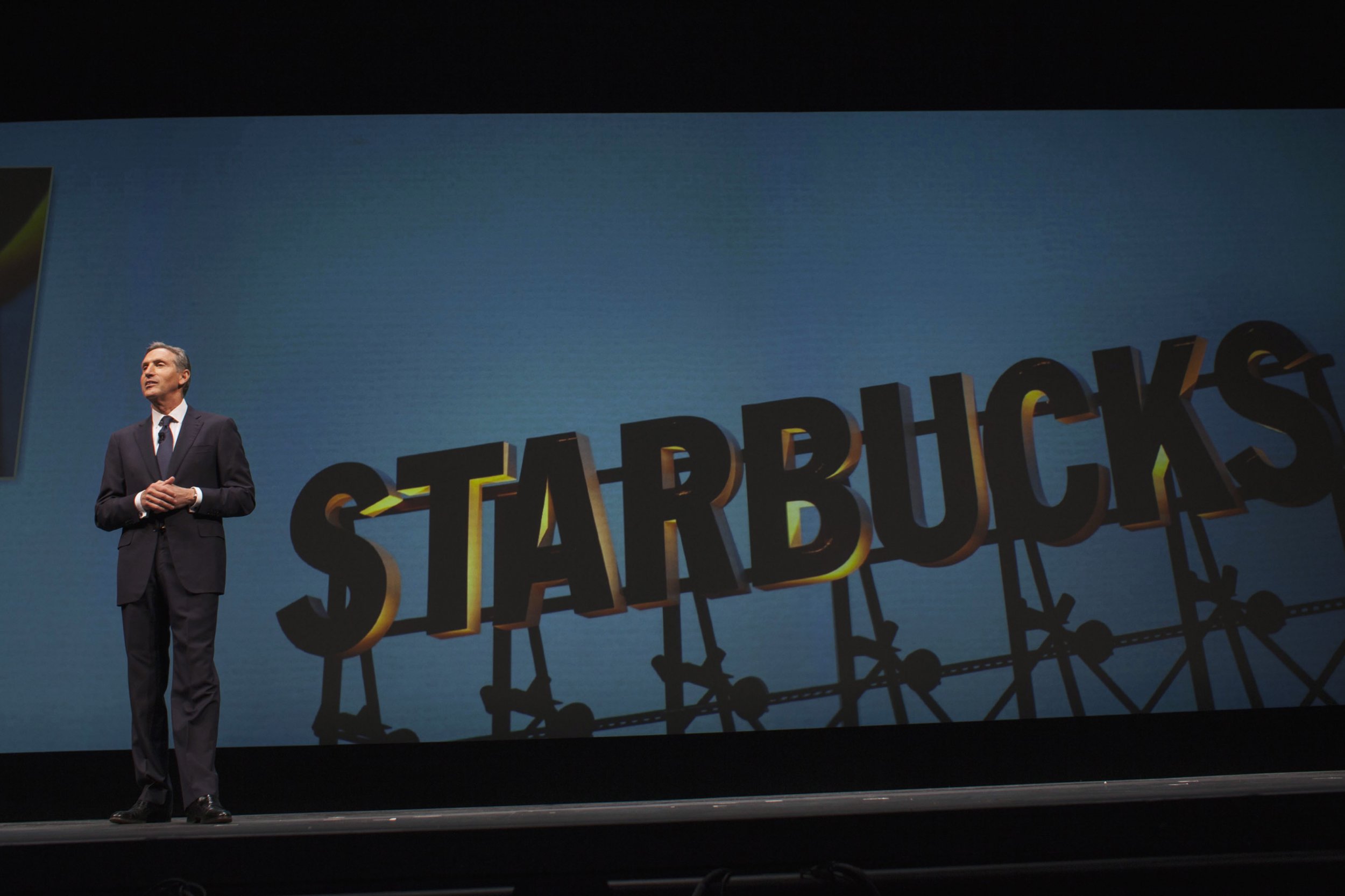 Starbucks is partnering with Arizona State University to provide a free—or sharply discounted—undergraduate education for its workers through the university's online program, the coffee retail giant announced Sunday night.
That means an easy online path to a bachelor's degree for many of Starbucks' 135,000 U.S. baristas who work 20 or more hours a week. Students entering as freshmen or sophomores will pay a "greatly reduced tuition," The Associated Press reports, while juniors and seniors will have their tuition entirely covered.
Howard Schultz, the company's CEO, will make a formal announcement in front of hundreds of Starbucks employees today in New York City.
But shiny as it sounds, the program won't be available to all those who take your Frappuccino orders. As Business Insider notes, the tuition reimbursement deal is available for workers at company-owned Starbucks but not licensed locations. That distinction, in brief:
Workers at licensed stores, such as the ones in grocery stores, aren't entitled to company benefits. Licensed stores make up a significant part of Starbucks' American business. The coffee chain has 5,415 licensed stores, compared with 8,078 that are owned by the company.
Those who work at such licensed stores receive their employee benefits from the licensing company in question rather than Starbucks itself.
Still, for those lucky enough to qualify, it's a sensible pairing. ASU offers more than 50 online degree programs and has been ranked highly in online Student Services and Technology by U.S. News & World Report, while roughly 70 percent of Starbucks workers reportedly are, or would like to be, students.