A staple of Starbucks' autumnal offerings, the Pumpkin Spice Latte has developed a loyal following since it first hit the menu in 2003.
It has proved so popular that an estimated 500 million Pumpkin Spice Lattes have been sold since its debut. In 2015, it was estimated that the seasonal drink would generate over $100 million in sales that fall alone.
The Pumpkin Spice Latte even has its own verified Twitter account with over 90,000 followers, though it hasn't tweeted since 2018.
When the drink was first conceived, some at Starbucks initially didn't think it was a good idea.
Former Starbucks employee Tim Kerns told Quartz: "A number of us thought it was a beverage so dominated by a flavor other than coffee that it didn't put Starbucks' coffee in the best light."
"It was a great business idea, but it was also easy to imitate—easier to imitate than the taste of a great espresso. Everyone can put a pumpkin spice syrup in whatever they want."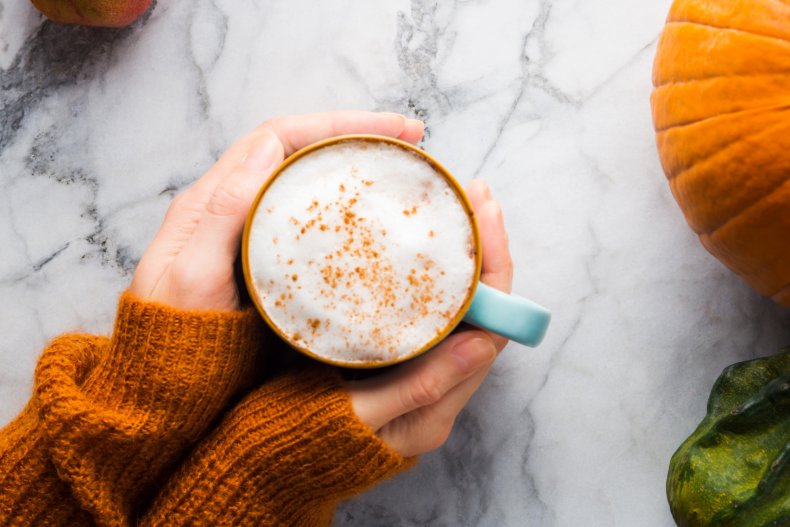 Many coffee chains have released their own imitations of the Pumpkin Spice Latte over the years with data from Mintel Menu Insights finding that instances of pumpkin spice-flavored dishes on restaurant menus increased by 21 percent between 2011 and 2015, while Forbes estimated that the "pumpkin spice economy" is worth $500 million.
The recipe has been altered over the years with actual pumpkin being added for the first time in 2015 and ditching caramel coloring.
Previously the flavoring had been made up of "warm fall spices with delicious flavor of pumpkin pie," including cinnamon, nutmeg, ginger, allspice, and cloves.
Since then, a vegan alternative and a cold brew option have both been added to the Seattle coffee chain's seasonal offering.
When Is the Pumpkin Spice Latte Available in Stores?
This year (2021) will be its 18th on the limited fall menu and it's available to order at stores nationwide from August 24.
The Pumpkin Spice Latte can be enjoyed as a traditional hot coffee with a blend of real pumpkin, cinnamon, nutmeg and clove and topped with whipped cream and pumpkin pie spices, or as an iced latte.
Meanwhile, the Pumpkin Cream Cold Brew also returns to menus for a third year.
The drink is sweetened with vanilla syrup, topped with a pumpkin cream cold foam and a dusting of pumpkin spice topping and outsold the Pumpkin Spice Latte last year.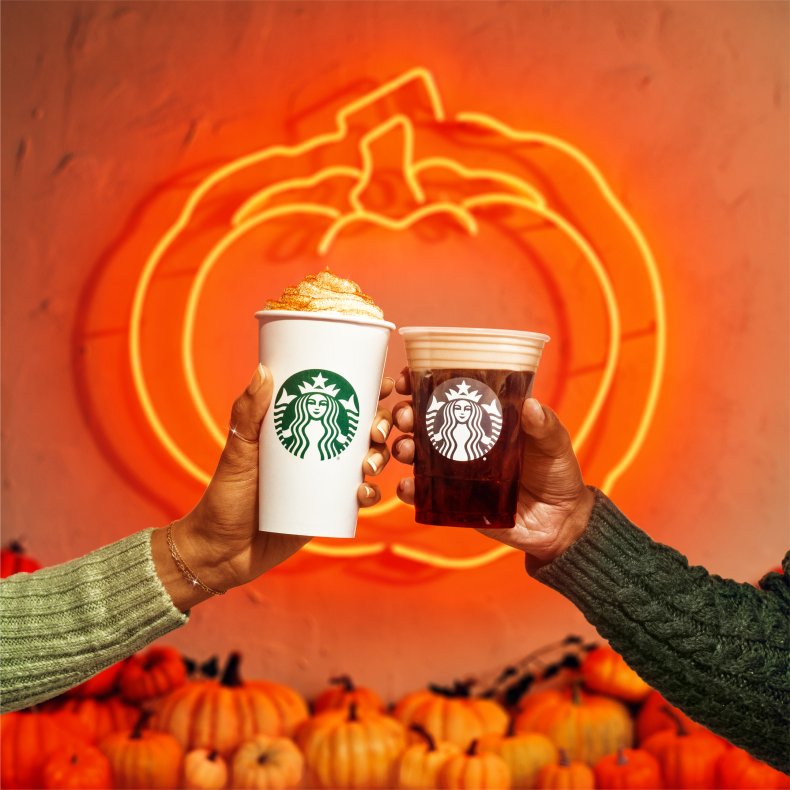 For real pumpkin fans, there are autumnal bakery items on the seasonal menu too.
For a limited time, a Pumpkin Cream Cheese Muffin and Pumpkin Scone, will be available to order, alongside the Pumpkin Loaf, which is available year-round.
Earlier this month, Starbucks announced that pumpkin spice products will be returning to grocery stores and its online store in August.
These included seasonal blends of their home coffee grounds and pods, a Pumpkin Spice Flavored Creamer, and new products Pumpkin Spice Flavored Non-Dairy Creamer, and Pumpkin Spice Cold Brew Concentrate.