Starbucks Red Cup 2020: A Look at Every Winter Holiday Cup By Year from 1997 to 2020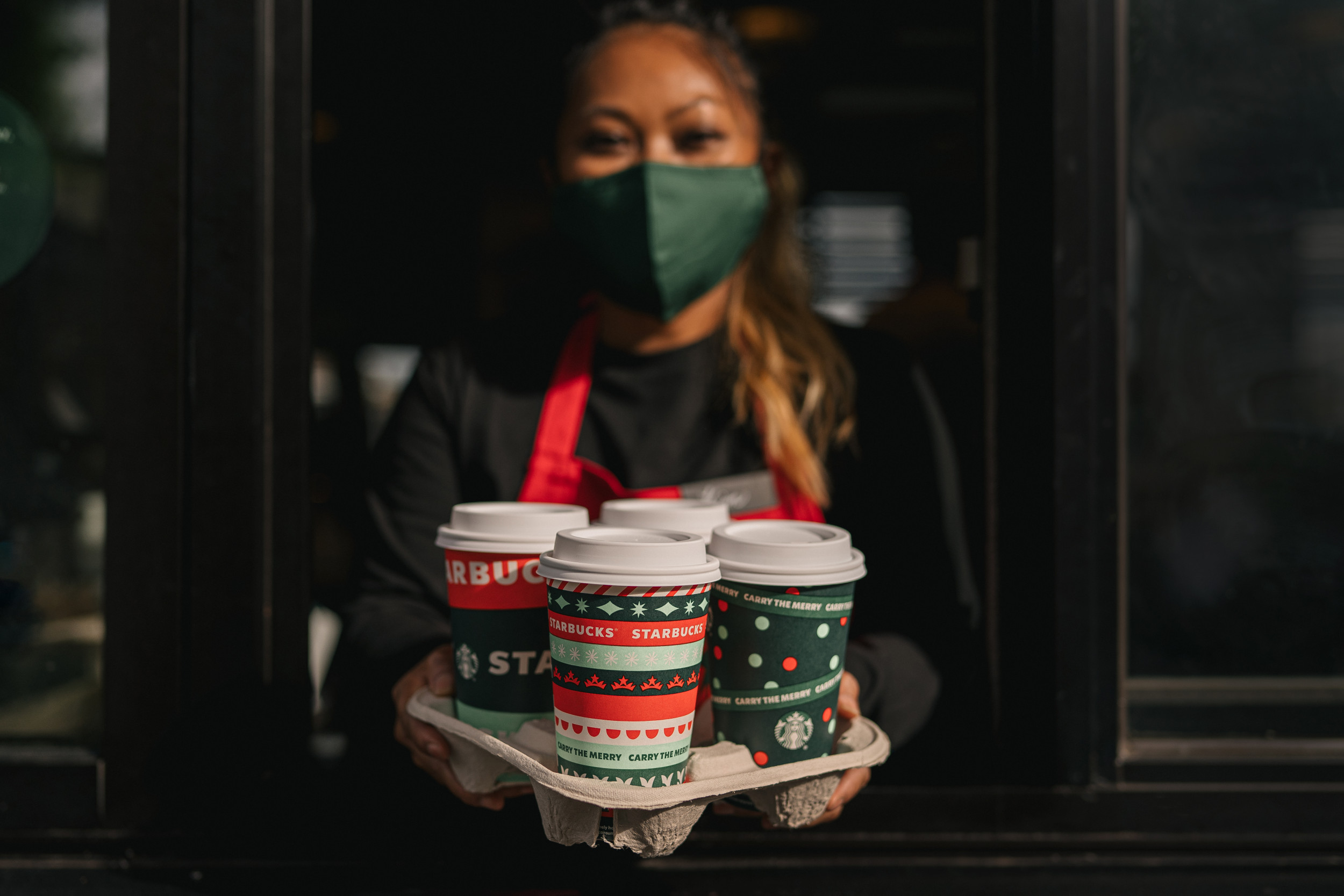 Every festive season since 1997, Starbucks has launched a new "red cup" design for its customers to collect. Newsweek took a look at the designs from over the years to see how they have evolved. Can you see your favorite one?
Back in 1997, designer Sandy Nelson created the first festive holiday cup design, which featured swirls and hand-drawn holly leaves flecked with coffee beans. It was picked by former chief executive Howard Schultz off a wall of a hundred designs. Unfortunately, finding one of the first cup designs in the wild is rare as few were saved and the electronic design files were lost during an earthquake in 2001.
The first two designs were not the traditional Santa Claus red—they were magenta and came in other colors such as sapphire, emerald and amethyst. It wasn't until 1999 that the first "red" Red Cup was launched.
Since its creation, the Winter Holiday cup has stirred up controversy and creativity across the world.
For the 2016 cup collection, Starbucks invited consumers across the world to put forward their designs on Instagram, using the white cups that are available throughout the year. In total, 13 designs from six countries were chosen for the collection. The following year, Starbucks launched its first color-in cup to encourage customers to express themselves throughout the Holidays.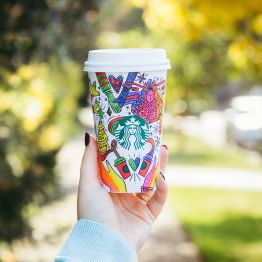 Not everyone has loved the Starbucks approach to its cup designs. In 2015, Starbucks launched a two-tone ombre cup, which sparked a response from Joshua Feuerstein, a Christian internet evangelist. In a video, Feuerstein accused the company of trying "to take Christ and Christmas off of their...cups." According to Eater, he also rallied people to tell baristas their name was "Merry Christmas," which would be written on their cup and called out when the drink was ready.
Following his viral video, the then soon-to-be President Donald Trump gave a speech at a rally, telling supporters that the cups were evidence of the "war on Christmas", according to CNN.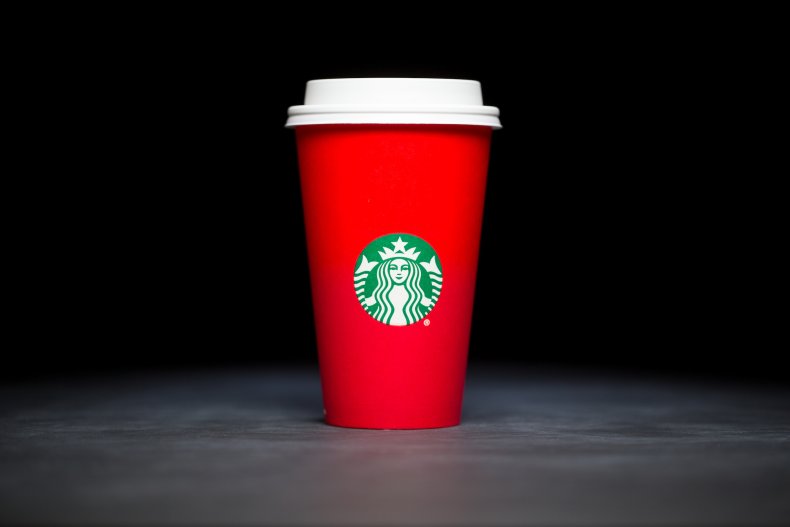 Then 2018 saw Starbucks launch its first reusable red cup to help reduce the use of single-use plastic and non-recyclable materials. Customers can use reusable cups in some stores to get money off beverages as a way of reducing waste.
The following year, the coffee house chain launched four new designs: Polka Dots, Merry Dance, Merry Stripes and Candy Cane Stripe. It also encouraged customers to use reusable cups, offering them 50 cents off their beverage across the Christmas season to January 2020.
From November 6, 2020, Starbucks will make its four new designs available to customers throughout the U.S. At participating stores, coffee lovers can get a free collectible cup (pictured below).