Starbucks Trolls Taylor Swift Fans With One Cryptic Tweet
With Taylor Swift taking over the internet since the surprise announcement of a short film for "All Too Well," coffee giant Starbucks joined in with a cryptic tweet about a possible collaboration with the pop star.
It all began when Swift mentioned Starbucks in a video she posted to her Instagram page that showed all the reasons she loves fall.
"This is a video reenactment of my Tumblr post about fall," Swift said. "And hats and scarves and knee socks and wearing tights for the first time in months and when the mornings are all chilly and you can see your breath, and draw little pictures on foggy windows and plaid stuff and ankle boots. And not caring when people make fun of pumpkin-flavored stuff cause you love it and are happy it's all the rage, and people who dress their dogs in costumes on Halloween and fires in fireplaces and maroon, hunter green, mustard yellow color combos."
Now, Starbucks is firing back — in a good way. "It's Red Season," the official account tweeted. Some assumed hinted at Swift's forthcoming Red (Taylor's Version) album.
"BUT WHAT DOES IT MEAN? @njnic23 commented, to which Starbucks replied, "We're just in a holiday vibe right now, not a lot going on at the moment otherwise."
"the s in starbucks stands for swiftie," @sevenofgrace wrote. "long story short...you might be onto something," Starbucks responded.
Others asked why the account was "messing" with fans. The person posting repeatedly mentioned the "red cup" is in reference to the holidays. The cups have technically been around for years but with a holiday design overlay. However, 2015 was the first year the cups sparked religious controversy.
"In the past, we have told stories with our holiday cups designs," Jeffrey Fields, Starbucks vice president of design and content, said in a statement. "This year we wanted to usher in the holidays with a purity of design that welcomes all of our stories."
The company has since altered the cups in various ways but Swift fans are sure the latest reference is another Easter egg.
Starbucks aside, fans have been busy piecing things together in hopes of figuring out Swift's long game. A viral TikTok video posted by @Vinoj noted that the car in the upcoming "All Too Well" video had the date 1989 — just like Swift's previous album.
"Can't stop won't stop being cryptic and weird," Swift commented on the post adding,"that's just the beginning it's gonna be a fun week."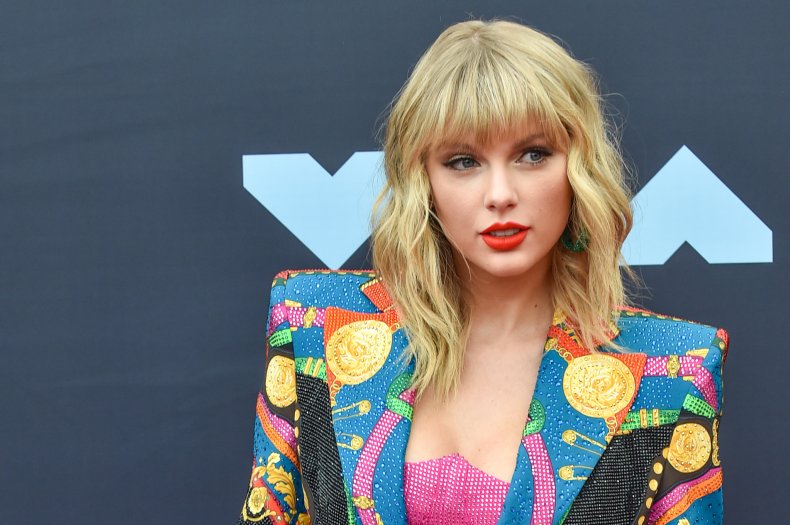 There's no official word from Starbucks or Swift on whether there's a link between the red cup tweet and Swift's releases but even if there's not, fans will find it.