Starbucks Just Got Sued Over Its Unicorn Frappucino, But Not Because It's Gross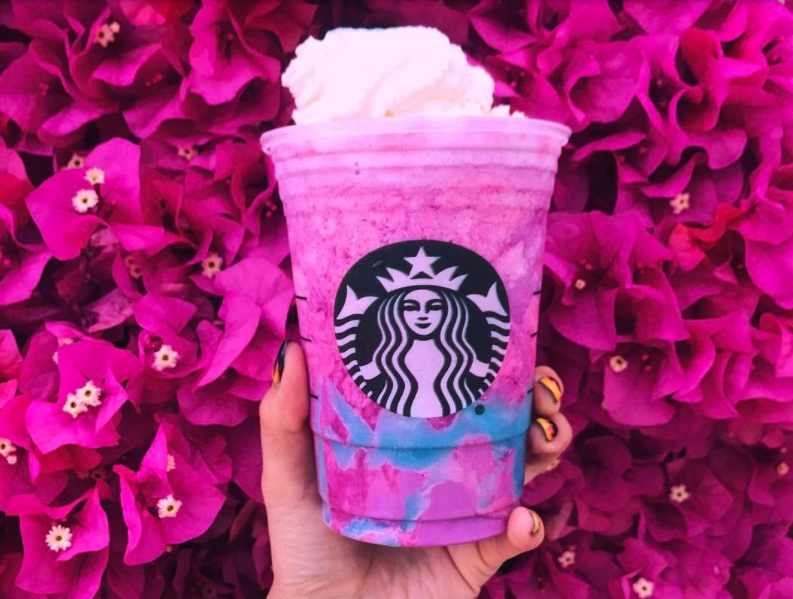 Starbucks's short-lived "Unicorn Frappucino" is the subject of a new lawsuit. The End Brooklyn, a New York coffee shop selling Unicorn Lattes, alleges Starbucks didn't come up with the drink on its own, but instead based the Instagrammable beverage off a colorful idea the small shop invented itself in the heart of Brooklyn.
"In addition to having a highly similar name, Starbucks's Unicorn Frappuccino shares visual similarities to the Unicorn Latte in that both were brightly colored and featured the colors pink and blue prominently," a lawsuit filed Wednesday by The End's owner, Montauk Juice Factory, states. The company is asking for the full amount of profits Starbucks received off the trendy beverage.
Related: The Starbucks Unicorn Frappucino Represents Everything That Is Wrong With America
Starbucks sold its version of a unicorn beverage from April 19 to 23, boosting the company's quarterly sales and serving as the catalyst for a series of upcoming "quirky" drinks. The Unicorn also caused a social media frenzy, with users and baristas alike claiming the beverage didn't taste as lovely as it appeared in photos.
The frappucino also included 59 grams of sugar, 400 calories and 16 grams of fat.
The End's owners say they registered the name "Unicorn Latte" with the U.S. Parent and Trademark Office in January. The coffee shop's drink is made with blue-green algae, vanilla bean, cold-pressed ginger, lemon juice and dates, though it lacks coffee and milk (not unlike Starbucks's version, which uses the "frappucino blend" as its base for the product).
The coffee shop began selling the vibrant lattes in December, prompting a flock of New Yorkers to hunt down the trendy drink —and a flurry of posts across social media celebrating the concoction.
Of course, neither Starbucks nor Montauk Juice Factory are the only companies hopping on the unicorn wagon. Several major chains and small shops are selling their own versions of rainbow-colored food and drink. Starbucks says it was just taking part in the fad.
"The Starbucks Unicorn Frappuccino blended beverage was inspired by the fun, spirited and colorful unicorn-themed food and drinks that have been trending in social media," the coffee chain said in a statement.