Ex-Starbucks Employee Claims Walmart Stock $1 Dupe for Popular Menu Item
According to an alleged former Starbucks worker, Walmart sells an almost-identical dupe to one of the coffee chain's well-loved menu items.
TikTok user Brittany, posting under the handle @jjemama, shared a video on October 4 showing her cheap alternative to Starbucks' lemon loaf slices—a $1 version sold at Walmart.
"I worked at Starbucks for four years and I can attest that this is the same bread sold at Starbucks and it's only a dollar at Walmart," she said in the clip, which has been viewed more 1 million times.
The former worker showed the Walmart version on its shelf in the store, labeled as "Iced Lemon Cake."
Although the Starbucks and Walmart items are apparently similar in taste and appearance, they are not the exact same, as confirmed by Starbucks. A spokesperson for the chain told Newsweek: "Starbucks recipes are exclusive to the company, using high-quality ingredients and we continue to develop our portfolio of beverage and food items to meet customer needs. Starbucks Iced Lemon Loaf is a citrusy, buttery, moist lemon pound cake topped with a sweet icing."
Despite simply being a dupe, TikTok users have flooded the comments with agreement to the claims and anecdotes of buying them.
"I've always said this! They taste the exact same," commented one user.
"I have been saying this for years," commented another.
The video can also be seen here.
It isn't the first time the dupe has gone viral though, with a July video making the same claims of the similarities between the cakes. "I purchased this from Walmart for $1," said @itracynicole. "I swear this is the Starbucks Iced Lemon Cake."
This time around, however, some have voiced doubt about just how similar the cakes really are.
"Big difference in taste. Definitely not the same," claimed one user.
"It doesn't even look the same," added another.
Brittany agreed in comments that although it is a bit brighter than the Starbucks cake, "the taste is spot on."
"Obviously this is MY OPINION on a DUPE and I stand by it. Also if you don't like it that's okay! You can go to Starbucks and get the $4 deal," she added in a pinned comment.
The TikTok user went on to share various other flavors that Walmart offers, including Iced Pumpkin and Iced Cinnamon Swirl, adding that they are all similar to seasonal variations of the cake Starbucks has previously sold.
Starbucks are often the focus of viral TikTok videos, which like this one, regularly come from present or former employees.
In August, an employee went viral after sharing the "grossest" drink he ever had to make while working—mango and dragon fruit juice and lemonade with espresso all in one.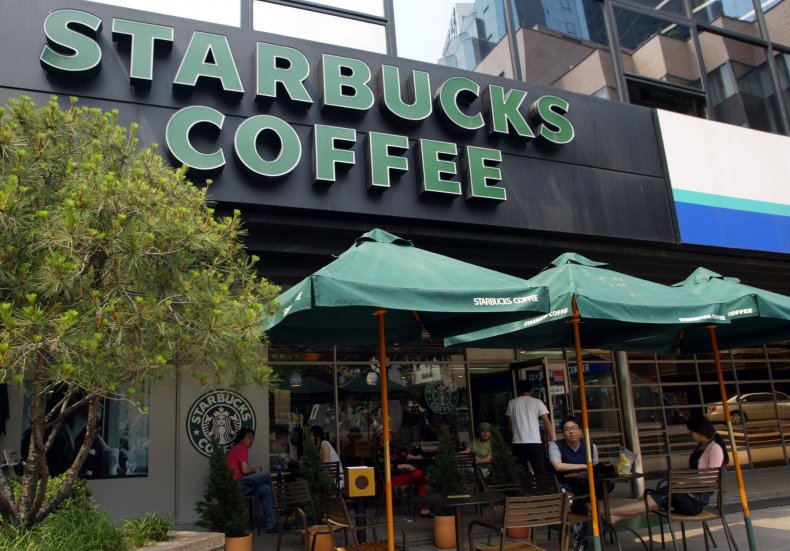 Update 10/15/21 at 6:49 a.m. ET: This article was updated to include a statement from Starbucks.