Starbucks Worker Claims to Have 'Been on Break for 2 Hours' Due to Overstaffing in Video
A TikTok video has gone viral after a supposed Starbucks employee claimed they were "on break for two hours." It's garnering a lot of attention online from viewers.
Over 70,000 people have viewed the post shared by TikToker @reesethewxzard, whose name is Reese. The eight-second video had the song What a Wonderful World playing by Louis Armstrong in the background.
The video showed Reese wearing a red Starbucks apron and a mask with text on the screen reading, "When you've been on break for two hours and nobody's noticed because we're overstaffed."
The video panned to show a couple of Reese's alleged co-workers standing nearby together behind the counter before focusing back just on the TikToker as he holds a headphone in one hand and takes his mask off to mouth the words, "What the f**k" said at the end via audio.
The post is also captioned: "I'm just telling on myself atp but come on y'all let me leave! #draft #old #starbucks #barista #lgbt #wtf #overstaffed #viral #foryou."
According to Statista, Starbucks' worldwide revenue equated to $24.62 billion in 2021. The website also reported that there are currently 33,830 Starbucks stores globally.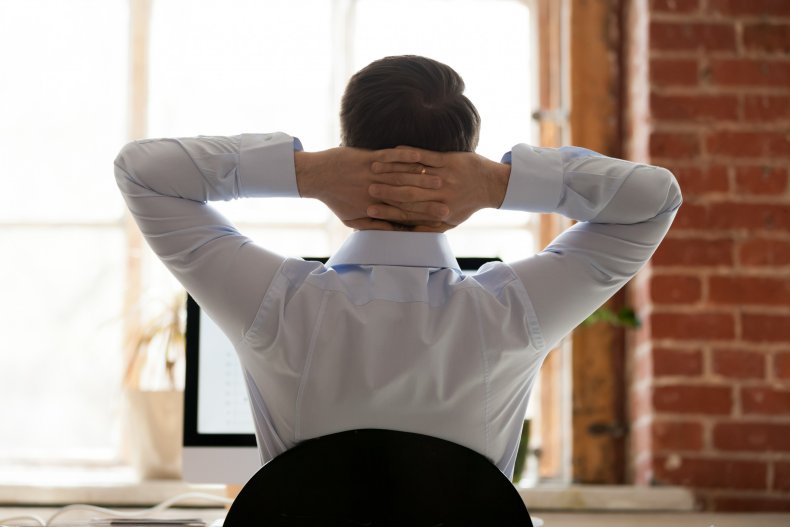 The TikTok has been liked 8,700 times, and people have varying opinions about the situation.
One person has a totally different work scenario going on, saying they are "always super understaffed" where they work.
Some viewers had similar sentiments to one another. "It must be niiiceeee," a TikToker expressed in the comments.
Other people shared their own work situations of different experiences. "And here I am at CVS working three jobs," a user wrote.
One TikToker admitted to wishing their own store where they work "was overstaffed" as well.
Another viewer questioned the TikToker being overstaffed. "We got two people closing," they revealed about their job.
A TikToker said their job "closed at one for the past week" because they had no staff, which is a stark difference from the video.
One user told the TikToker to "send some of your people to our store."
While a viewer "can hardly remember" when they were last overstaffed, adding "it was the best feeling to go home early."
Another user admitted that at their job, they were so overstaffed that "they were sending people home an hour into their shifts."
An individual admitted to hating when the situation happens to them because they "feel so useless."
Newsweek reached out to Starbucks for comment.