Starbucks Worker Says They 'Hate' Customers in Viral Video
How much kiwi is too much?
That's one of the questions people are asking after a TikTok video recently showed a Starbucks employee putting at least 11 scoops of freeze-dried kiwi into a large cup.
The video, posted by TikToker @imjustblack1, has been viewed over 70,000 times and includes overlay text that said, "Reason #527 why I hate Starbucks customers."
It features an employee standing at a workstation with a scooper in one hand and a receptacle full of freeze-dried kiwi in another. He counts each scoop as he pours it into the cup, going and going until kiwi has filled nearly half of the cup.
An employee off-camera can audibly be heard laughing and saying, "It doesn't make sense, it's half the cup!"
The end of the video showed the receipt on the cup belonging to a woman named Sophia. It was listed as a mobile order.
The tag is visible, reading: "Iced venti Kiwi Starfruit Refresher." She requested light ice and "12 kiwi inclusion."
The amount of kiwi inserted into the cup drew quite the reaction. Aside from the obvious comments of just buying a kiwi at the store for cheaper, others joked that the drink would cost $40.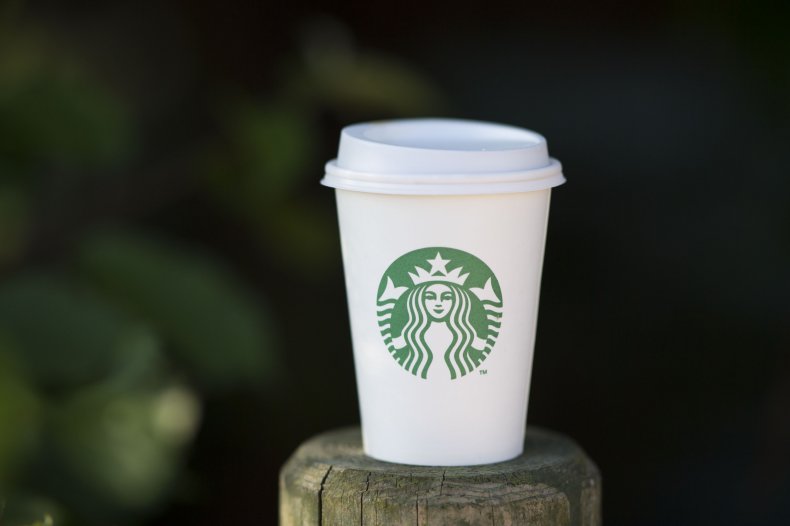 Others inferred that the customer, Sophia, would simply use the freeze-dried kiwi as a "base" for her own drink.
"[I] hope that whoever ordered this is using it as 'base' for another drink theyre [sic] going to make at home," someone commented.
"[S]he's gonna use this and pour herself a little each time and dilute it, so it lasts all week," another person said.
Others said that the customer ordering the drink using a mobile device prevents further potential backlash from employees.
Some said that they also feel bad for asking employees to insert extra shots of espresso or other special instructions, similar to 12 scoops of kiwi.
"[A]nd they don't even need to feel ashamed since they mobile ordered," one person said.
As for the price of the drink, it remains a mystery.
Some users commented and said their Starbucks location charges 60 cents per scoop, while others alleged that particular drinks can have as many scoops as possible.
Starbucks' menu stated that the kiwi refresher contains 45 milligrams of caffeine with just one scoop, so you can imagine how much caffeine is in 12 scoops.