Starbucks Worker Shares Alleged Recording of 'Toxic' Conversation With Boss
A video of a former Starbucks employee engaging in an angry conversation with a woman she claims was her manager has gone viral.
Krista Webster posted the alarming footage to TikTok alongside hashtags like #quityourjob #toxic and #retaliation.
While the TikTok video does not encompass the entire discussion, which can be seen on YouTube and runs for some 16 minutes, the parts of the exchange featured offer a glimpse of their apparently frayed working relationship.
The footage, which can be viewed here, begins with a caption on the screen explaining: "My Starbucks manager reduced my hours to 0 and then avoided telling me why."
During the conversation, Webster shares a screenshot of texts allegedly exchanged with her manager and the curt responses each of her messages gets.
In the clip, the person identified as her boss can be heard accusing Webster of not "respecting" her time off by messaging her during days she is not at work. In a caption, Webster writes "tells me if I want to talk about it I have to come in on my day off."
Attempting to explain her absence from the staff rota, the other woman says Webster doesn't "perform her best before 9 a.m." and "if you look at the schedules there's not really anyone who comes in at 9 a.m."
However, Webster counters this by posting a rota on screen appearing to show several members of staff blocked in to start at 9 a.m. or even later.
When she attempts to challenge this, the person on the other end of the call shuts her down.
"I'm talking Krista, I'm talking," she says.
Later, the same woman tells her "I'm not taking anything personally with you," adding "I do not favor anyone."
As the video progresses, she begins to sound increasingly irate and starts to openly criticize Webster's work performance
"You're sitting here and you're nit-picking at every single thing with every single person," she is heard saying.
"I am here to advise you on what you are doing and to coach you when you are not doing something accurately and properly. That's what coaching is and you happen to walk off the floor 17,000 times in one hour to take a sip of your drink.
"I notice those things too but do I sit here and nit pick and pick on you every single day? No."
It emerges that these last comments are a reference to a previous disciplinary Webster received for leaving her post or, as the form appears to put it, "switching roles."
At that point in the conversation Webster seemingly suggests her manager may be trying to "let me go."
"How am I going to let you go?" she replies. "Explain to me. Explain that. How am I going to let you go?"
Yet when the topic turns to giving her hours, the woman purported to be her manager tells her: "When you give me an availability that works for the business, then I can help you." Webster then suggests to viewers that she is available to work 72 hours a week.
In a series of captions, Webster reveals she made a formal complaint against her manager.
Within a couple of weeks Webster was allegedly fired from the job for, as she put it, "being late...being late two weeks ago."
Webster's video has been viewed more than 1.4 million times on TikTok, with most people expressing sympathy and solidarity with her.
Mushrmprinces wrote "Regardless of your work performance, calling an employee off the clock and having an undocumented conversation about your work performance is not okay."
__caseyerin__ agreed: "She sounds like she has a god complex."
Hungryeyes86 commented: "That was a conversation she should have had with you in the store on the clock and she is really unprofessional. Sorry you have to deal with that."
Starbaby6765 said: "This is gaslighting and emotionally outbursting on you.:"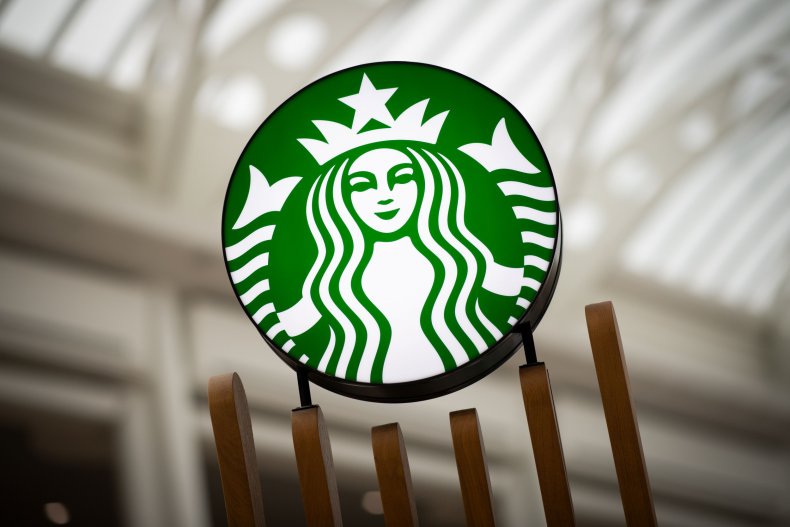 Hikikomori993 added: "She doesn't sound professional nor does she sound like she's not actually taking things personal."
Several other users @ Starbucks to draw attention to the situation.
Sheebee0 wrote "@Starbucks this doesn't really sound like our mission and values being upheld by leadership I think this manager needs to be talked to."
Tellatubs said: "@Starbucks fix this now."
Jessicagreene901, meanwhile, declared "I will be boycotting @starbucks until the lady is fired. I don't even care if I live 4,739 miles away, if Starbucks thinks this is proper management."
In a second video, posted a day after the original, Webster shared further segments of her conversation with her boss, in which her alleged manager attempted to explain that she had been unable to provide her with hours as there was no space in the schedule.
When Webster challenged this, pointing out that new members of staff had been given shifts she could have worked, her boss once again criticized her performance, reasoning that she could not take on shifts at the end of the day when the store needed to be closed because she "lacks initiative" and doesn't "perform at her best" in the times mentioned.
Newsweek has reached out to Webster and Starbucks for comment.