Physical Collector's Edition of 'Stardew Valley' Includes Gold-Foil Land Deed
An upcoming physical edition of Stardew Valley will include a farm deed, so you can be assured your digital farm will be yours to pass on to your digital children—at least as long as the rule of law in the fictional Ferngill Republic can be trusted.
Stardew Valley creator Eric "ConcernedApe" Barone announced the new edition of the game on Thursday, in a tweet revealing both standard and collector's editions of the game.
The physical edition of the beloved farm simulator, which will be released for both Nintendo Switch and PC, is a collaboration between Barone and Fangamer, which creates apparel, books, collectibles, soundtracks and special physical editions of games previously released through digital game stores.
In addition to Switch and PC variants (the PC version packages the game on a DRM-free disc with a Steam key), the new Stardew Valley edition will also come in Standard and Collector's editions.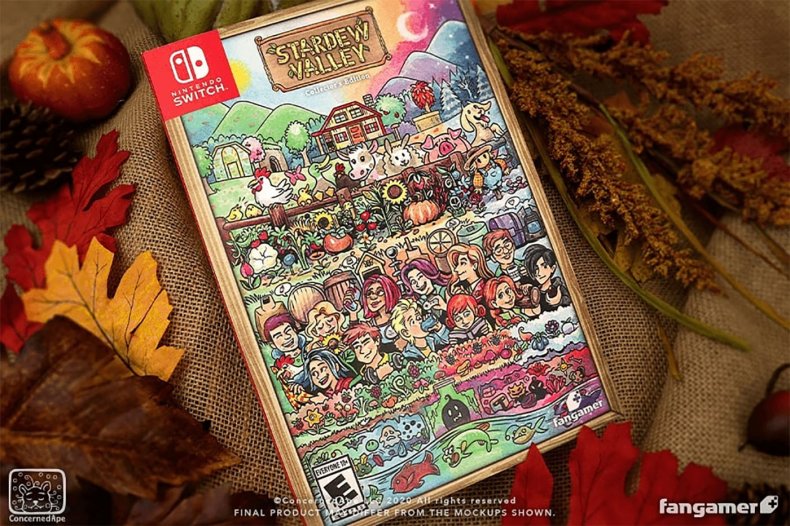 The Standard edition release includes an 18-page, full-color instruction manual. Mockups presented by Fangamer show lushly illustrated pages, with brief guides to foraging, seasonal crops and an illustrated map.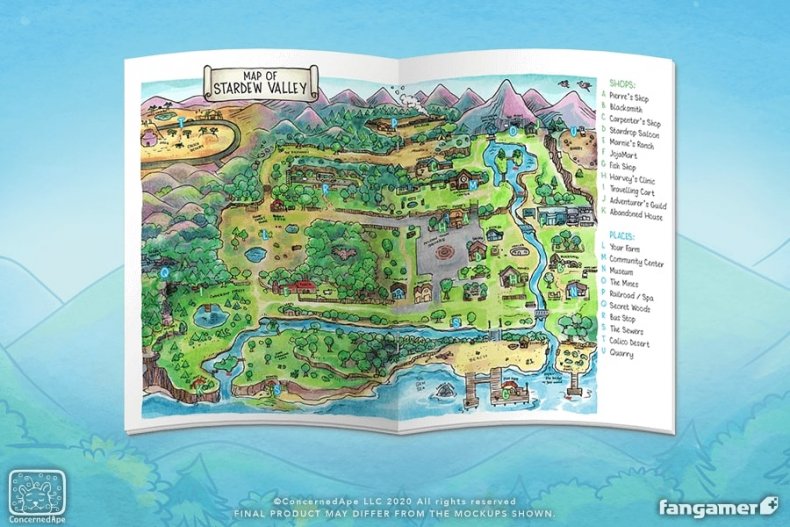 The Collector's Edition of Stardew Valley, meanwhile, goes all out, with a Junimo comic, artwork by the illustrator of the Stardew Valley Guidebook, a bonus poster and a farm-themed cleaning cloth. This edition also comes with objects made of wood from an ecologically friendly source (a supplier that, according to Fangamer, "never harvested faster than they grow"); among them are a lapel pin and a six-piece wooden standee featuring your farm animals.
But the best bonus with the collector's edition may be the deed to your farm, left to you by your grandfather after his death. The gold-foil deed is made from 30 percent recycled straw—bringing the farm to you. It can be filled out with the name of your farm and is sealed and certified by not only the town of Stardew Valley, but also the Ferngill Republic nation.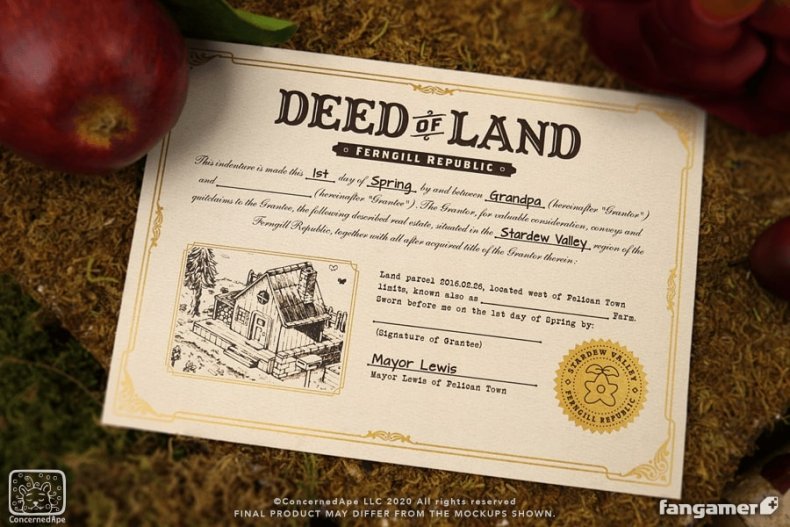 The physical release version of Stardew Valley will come packaged with version 1.4 of the game, which includes the many substantial additions Barone has made to Stardew Valley since its original 2016 release. A new, version 1.5 of the game is currently in the works and all future updates will be available for download to people who buy the physical edition.
The Standard edition of the game will cost $29 for the PC version and $34 for the Nintendo Switch version. The Collector's Edition will cost $64 for PC and $69 for Switch.
Both versions of the physical edition of Stardew Valley will be shipped on November 6, with preorders available now.