'Stardew Valley' Update 1.4 Called the 'Everything' Update, No Release Date Set
Stardew Valley creator Eric Barone calls the next update to the game, which will bring it up to version 1.4, the "everything" update. In a new interview with USgamer, Barone outlined precisely why, charting a future for Stardew Valley as the game approaches the fourth anniversary of its release.
Barone shared two primary objectives for the 1.4 update to Stardew Valley, which include "quality of life" improvements and late-game content that adds more to do once players complete main story events like resolving the JojaMart situation or marrying one of the villagers and having kids.
"This is a continuous area of improvement for the game," Barone told USgamer. "The new 1.4 update does add some depth to post-marriage life ... some additions that I'm proud of and I hope are very heartwarming for players."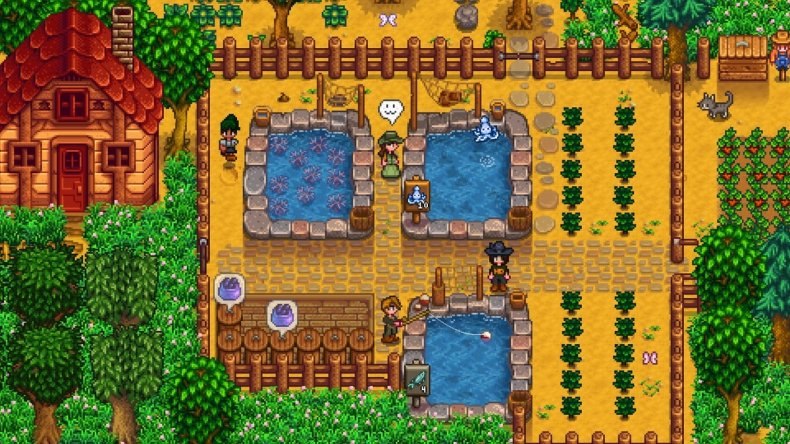 Newsweek subscription offers >
Some of these new features have been previously announced, including buildable fish ponds, where players can raise fish and harvest new crops, like roe. The update will also expand on the game's multiplayer, adding a new farm map called Four Corners that's optimized for four players.
"It touches pretty much every aspect of the game in some way or another. One of my major goals was to add in a lot of 'quality of life' features that make the game more convenient and effortless to play," Barone said. "From a big picture, I see 1.4 as bringing a whole new level of polish to Stardew Valley, as well as adding in lots of rich and rewarding content to the game."
Some of the numerous tweaks coming to the game in update 1.4 include hovering over an item to see whether it can be used in a community center bundle and new keyboard shortcuts for PC players to navigate the inventory. Players will also be able to recover lost items after dying in the Mines (by buying them back from Marlon, of the Adventurer's Guild) and can more easily acquire dinosaur eggs.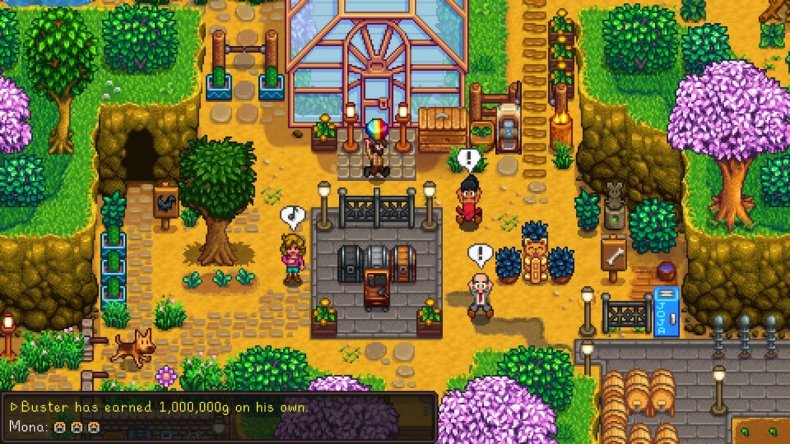 Newsweek subscription offers >
Barone also provided an update for the Xbox version of Stardew Valley, which has yet to see the 1.3 update that adds multiplayer features to the game.
"Every console has different tech and different requirements to meet, and getting this 1.3 version on Xbox has proved to be especially challenging," Barone said."The core multiplayer functionality is entirely operational, but the update has been failing certification due to problems with peripheral (but still important) features like friend invites and voice chat. Getting these things just right in order to pass certification has proved difficult for technical reasons that are specific to Stardew Valley and the Xbox. Despite the technical hurdles, there is progress being made and I'm confident that the update will be ready very soon."
Stardew Valley was developed entirely by Barone, a process which took more than four years. He's currently at work on a new game, but has yet to share any details. To help him with Stardew Valley updates, Barone has brought a single additional person onboard.
The 1.4 "everything" update to Stardew Valley doesn't yet have an official release date.
'Stardew Valley' Update 1.4 Called the 'Everything' Update, No Release Date Set | Newsgeek