'Stardew Valley' Update 1.4 Adds Buildable Fish Ponds and Roe
The next update to Stardew Valley will introduce buildable fish ponds, which will players to raise fish and collect new fish products on their farm.
Stardew Valley developer Eric "ConcernedApe" shared an image from the new farm option on Twitter. "Introducing fish ponds," Barone wrote, "a new farm building that allows you to raise fish and collect eggs (roe) and other products."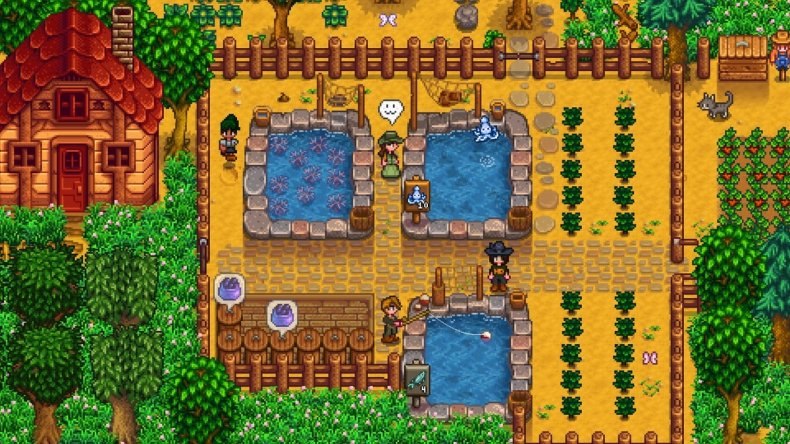 In Stardew Valley, players inherit a rundown farm and rebuild the operation from the ground up, all while making friends with the local townspeople and potentially finding love. While fishing is already one of the game's primary mechanics, the 1.4 update looks to let players make fish part of their day-to-day agricultural output.
The new farm building option will be included in Stardew Valley 1.4, which Barone announced back in December. Other features coming to the 1.4 update include a new farm map called Four Corners, optimized for multiplayer.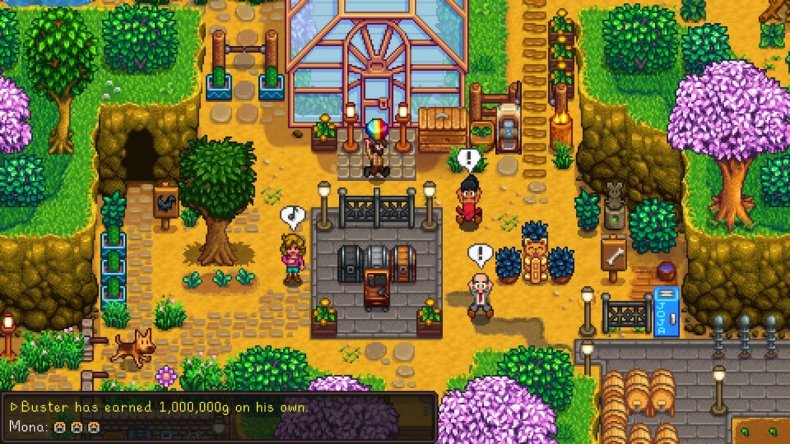 The upcoming update will also feature "added depth," "new stuff" and "quality of life" features, that Barone says will make "playing Stardew smoother and more fun." One example he gave was the ability to recover lost items after dying in the Mines (which incurs stiff penalties against the player) by buying them back from Marlon, of the Adventurer's Guild.
With Barone offering sporadic updates on Twitter, it's not certain when the 1.4 update to Stardew Valley will be released or exactly what will be included. Barone has previously mentioned an "obscure new feature" and also described how the 1.4 update will make it easier for players to get their hands on dinosaur eggs, which, when hatched, can be raised alongside coop animals like chickens, ducks and rabbits. Barone also announced that Stardew Valley 1.4 will add new end-game content, extending the storyline beyond the Community Center and JojaMart conflict.
With Stardew Valley available for PC, PS4, Xbox One, Nintendo Switch, PlayStation Vita, iOS and Android, new versions have seen inconsistent release across platforms. Since some updates have been slow to arrive, particularly on console editions of Stardew Valley, Barone has kept players updated on the porting company's progress. Currently, PS4 and Xbox One players are still waiting for Stardew Valley 1.3, which adds multiplayer, the new Night Market Winter event and other tweaks, additions and changes to the base game. The update was released for Nintendo Switch in December.
"Heard from the porting company," Barone tweeted on September 5, offering an update on version 1.3's progress towards release. "There are still technical issues with the console updates. They give an estimate that it will be ready within a couple weeks but I can't personally guarantee that."
While neither the 1.3 release for Xbox and PS4 or the 1.4 update to Stardew Valley have an announced release date, Barone said 1.4 will wait until the full console rollout of 1.3 and will be released on all consoles simultaneously. As always, all updates to Stardew Valley are free to all players.
Previously, major updates have been released annually — 1.1 in 2016, 1.2 in 2017 and 1.3 in 2018 — so there's still hope that farmers will be building fish ponds by the end of the year.