'Stargirl' Cast: Who Stars in the CW Superhero Series and Who Do They Play?
Stargirl is the latest show from The CW's Arrowverse, the first episode of which airs on the network at Tuesday, May 18. Brec Bassinger leads the show as Courtney Whitmore, a teen who begins to discover a world of superheroes after she moves to a rural town. Providing support in the cast, meanwhile, are more established actors like Luke Wilson and Joel McHale.
Who stars in Stargirl on The CW?
Courtney Whitmore/Stargirl - Brec Bassinger
Actor Brec Bassinger's previous TV roles include parts in Nickelodeon's Bella and the Bulldogs and Hulu's All Night. Now, however, she plays the lead in Stargirl.
For DC Comics fans who do not know much about the character, she is a high school girl faced with the difficulties of moving from L.A. to Nebraska after her mother remarries. However, in her new home, she begins to learn of her stepfather's superhero past—a past which becomes present as she uncovers a powerful weapon).
Bassinger told Decider that she auditioned for The CW show after she did not get a part in Netflix's Chilling Adventures of Sabrina. She added: "I was wanting to transition to something more mature but I still look too young to play an adult really, I'm realistic," Bassinger said. "I know I look 15, so in my head if I had put out the perfect thing, I honestly thought CW."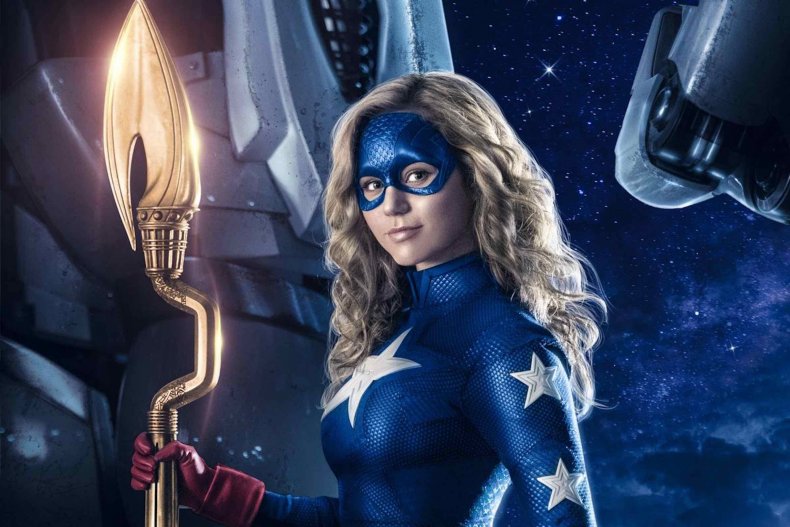 Pat Dugan - Luke Wilson
Deadline described the character, who is the stepfather of Courtney, as: "mechanic-turned-superhero Pat Dugan, who pilots Stripe, a hulking 15-foot robot of his own invention."
Playing him is Luke Wilson, the brother of Owen who is best known for his collaborations with Wes Anderson like The Royal Tenenbaums, Rushmore and Bottle Rocket.
Stargirl showrunner Geoff Johns said of the actor, "When I first moved to Los Angeles in 1996 and saw Bottle Rocket, I became a huge fan and admirer of Luke's, and I literally wrote this part for Luke, hoping that someday and somehow he'd play Pat Dugan. I only envisioned him. And now I feel like I won the lottery!"h
Beth Chapel - Anjelika Washington
Beth Chapel will be known to readers of the Stargirl comic books as a friend of Courtney's who becomes Doctor Mid-Nite in the newly formed Justice Society of America. Playing her is Anjelika Washington, last seen on Netflix movie Tall Girl.
Rick Tyler/Hourman - Cameron Gellman
Another of Courtney's friends who join her in her new super society is future Hourman Rick Tyler, played by Cameron Gellman of the ill-fated Heathers TV reboot.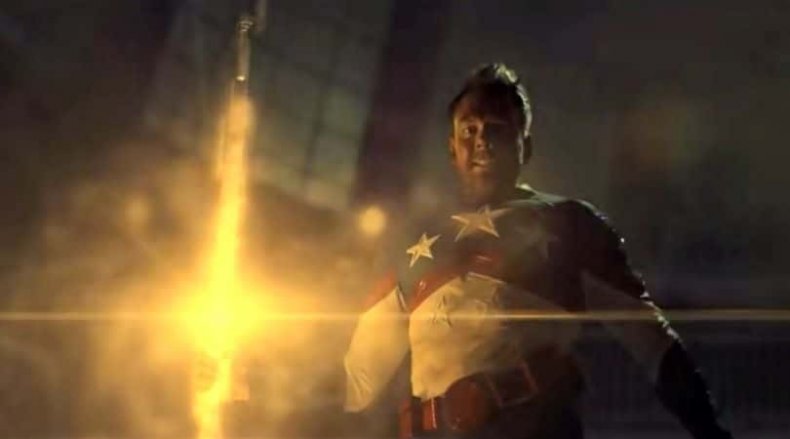 Sylvester Pemberton/Starman - Joel McHale
Though perhaps best known as a presenter of shows like The Soup and Tiger King's recent reunion special, Joel McHale has also worked as an actor, most famously on cult comedy Community.
In the show, he will be playing Starman, of whom Variety said: "He wields a mysterious anti-gravity weapon called the cosmic staff and has a longtime sidekick named who is better known as Courtney Whitmore's stepfather, Pat Dugan." As this staff eventually gets given to Stargirl, this suggests there will be an important bond between the pair.
Dr. Ito/Dragon King - Nelson Lee
In Stargirl, the side of good finds its match in the Injustice Society, which has as one of its members Dr. Ito, known for his controversial experiments on himself and other patients. Starring as the doctor who becomes villain Dragon King is Nelson Lee, a Taiwanese-Canadian actor previously seen in Blade: The Series and Law & Order and soon to star in delayed Disney movie Mulan.
Henry King/Brainwave - Christopher James Baker
Another member of the Injustice Society is Henry King, who is the father to Courtney's classmate Henry King Jr. (Jake Austin Walker). Christopher James Baker's DC role comes after he previously played a Marvel character in Agents of S.H.I.E.L.D. The actor also starred in Netflix's Ozark.
Cindy Burman - Meg DeLacy
Deadline said of the character: "Cindy Burman is Blue Valley High's most popular student... and its most feared. Secretly the daughter of Dragon King, a longtime enemy of the Justice Society of America, Cindy is determined to follow in her father's footsteps." Cindy is Meg DeLacy's biggest role since her two-year run on The Fosters.
Stargirl starts on Tuesday, May 19 on The CW.