'Stargirl' on The CW: The Tragic True Story That Inspired The DC Comics Character
The CW is about to reveal its latest Arrowverse superhero in the form of Courtney Whitmore (played by Brec Bassinger), a young teen whose life is turned upside down when she learns about her stepfather's super past and becomes Stargirl.
Stargirl may be the epitome of youth and goodness, but she got her name after a tragedy befell the family of her creator.
Stargirl creator Geoff Johns, who acts as showrunner on The CW show, named the character Courtney after his sister who died at the age of 18 in the explosion of TWA Flight 800, one of the deadliest aviation accident in U.S. history, which killed 230 people in 1996.
Speaking to the New York Times, Johns said of naming Stargirl after his sister: "My sister was a ball of energy and so optimistic and unafraid. I wanted to try to capture some of that in a character that would be around forever."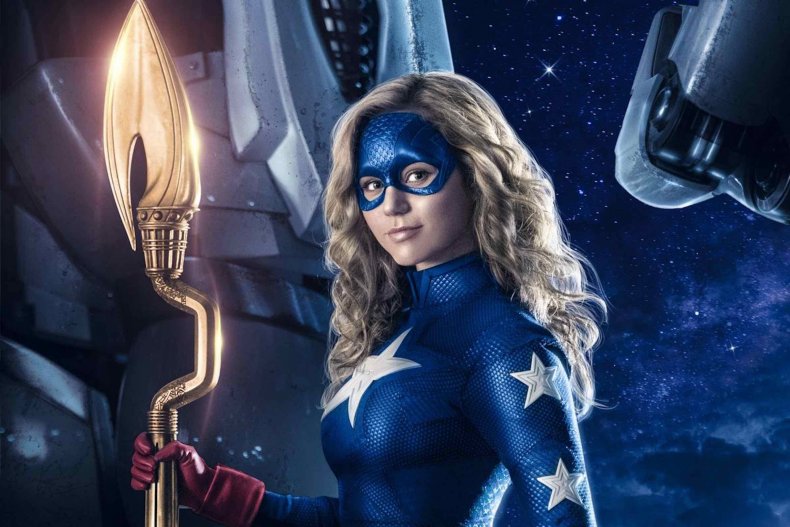 He added in a Washington Post interview: "She always wanted to help people. She was very positive. She walked in a room and she just had energy... She was fearless."
In The CW version (which also aired on the DC Universe streaming service), the young super is portrayed by Bella and the Bulldogs' Brec Bassinger. Johns said of her to Entertainment Weekly: "I think the exuberance and enthusiasm and positive energy that Stargirl embodies is really front and center in [the show's] Courtney. Brec Bassinger, who embodies that on screen and off screen, has really brought that to the forefront."
For Bassinger, this led to an extra level of pressure. She told WaPo that she felt a responsibility2 "to do this role right for Geoff and his family. It's like I wasn't just doing this role for myself, I had other people I wanted to do it for."
She added in a Brief Take interview: "I'm honoured that he trusts me with such an important role and an important part of his life... He's told me about Courtney, his sister, and it sounds as if she was such a lovely amazing person the way he talks about her. Any way I can continue her legacy is an honour."
Though Stargirl emerged as a tribute to John's sister after a tragedy, the show and character has been praised for its fun and exuberance, with some critics comparing the series to classic Amblin movies like E.T. and The Goonies.
Speaking to TVLine, Johns said of this: "We actually held a screening of Back to the Future for the cast and crew before we started shooting, as kind of a kick-off party but also to show the talent what we all wanted—Glen Winter, the director, and everyone working on the show.
"It was really all about trying to capture that. I've said this before, but I loved those movies like Back to the Future, E.T. and Goonies, where they took something like time travel, which was only for genre fans, and made it super-accessible and an emotional story."
Stargirl starts on Tuesday, May 19 at 8 p.m. ET on The CW.