'Stargirl' Streaming: How to Watch the New DC Comics Series Online
Stargirl will extend The CW's Arrowverse with a new superhero, as Brec Bassinger plays the teenage fighter Courtney Whitmore. The CW, however, is not the only place where the DC Comics series will be streaming online, with another streaming service offering extended editions of the show's episodes.
How to watch Stargirl online
For its entire season, episodes of Stargirl will have two release dates each week. The first will be on Mondays, when the show will be released on DC Universe. The pilot episode for the show, for example, was released on Monday, May 18 on the service.
For those who want to watch episodes of Stargirl online first, a subscription to DC Universe cost $7.99 a month or $74.99 a year, with new subscribers getting a seven day free trial. This gives users the chance to not only watch Stargirl online for free but also check out the streamer's other DC shows like Swamp Thing and its animated Harley Quinn series.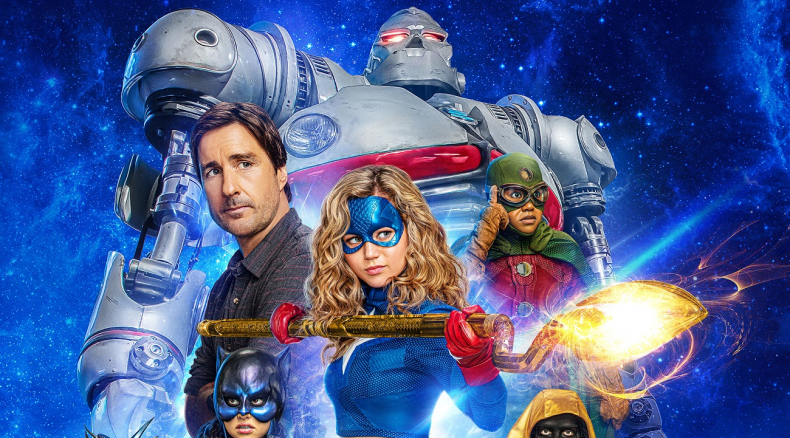 Notably, viewers who watch Stargirl online on DC Universe will get to see episodes that are slightly longer than on The CW, as the show does not have to fit a certain TV timeslot. This, according to showrunner Geoff Johns, is particularly the case with Episodes 1 and 2.
He told TVLine: "Episodes 1 and 2 are longer on the DC Universe cut by like, eight minutes or something." He later added: "There were scenes that were dropped from Episodes 1 and 2, where we really focused on Courtney and Pat [Luke Wilson]. But from Episode 3 on, they're almost identical. You won't be able to tell."
For viewers who can't wait until the show is streaming on The CW, episodes will be released onto the network's website and app shortly after they air on the channel on Tuesdays at 8 p.m. EDT. Viewers can watch episodes there for free with ads. The CW usually has the last five episodes of any of its shows, and this is likely to also be the case for Stargirl.
Viewers can also livestream episodes of Stargirl on a number of online streaming services, including Hulu + Live TV and YouTube TV.
For viewers who want to watch online the character's first ever appearance in the Arrowverse, which was during Legends of Tomorrow's Crisis on Infinite Earths episode, they will have a while to wait. The season will come to Netflix eight days after the season finale airs, which means the streaming service will get the Stargirl-featuring episode on July 10 after Legends of Tomorrow Season 5 ends.
In countries where DC Universe and The CW are not available, streaming details for Stargirl have not been revealed yet.
Stargirl airs on DC Universe on Mondays and on The CW on Tuesdays at 8 p.m. EDT