The Stars of the Recession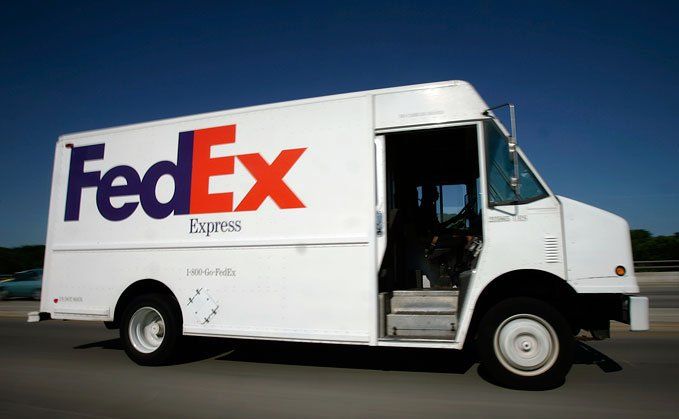 In the fall of 2008, roughly nine months into the Great Recession and just before Lehman Brothers collapsed, Rob Peck, 27, was losing money almost every day. An equities trader working for a small firm in Miami Beach, Fla., Peck and his company were leveraged roughly 30 to 1 and getting killed by computerized trading programs at larger investment houses. "I saw the writing on the wall," he says. "A lot of my mentors were feeling the pain, and they were much better at it than I was. I figured, if the baskets aren't sinking for LeBron, what chance do I have?"
Before the bubble fully burst, Peck found another job as the marketing manager at a small software-development company called SDSol Technologies. "I was still pretty young, and I could afford to figure out what road I was going down," he says. The company, which provides Internet and custom software development for other firms, employs Web developers in Pakistan and the U.S., and a sales and marketing force in South Florida. Its products, still mainly sold locally, also have great export potential to small and midsize businesses in emerging markets. "We're small, but there are opportunities here," he says.
In fact, the same is true across many parts of the economy in the U.S. Yes, growth is still slow and unemployment is high (nearly 10 percent). And the federal government is, post-election, likely to be gridlocked on issues such as tax reform, infrastructure spending, research and development investment and the buildup of social safety nets—all of which could help jump-start the economy or at least cushion the blow for those out of work. But this recession is different from those of the last half century. Previously, job losses were spread broadly throughout the economy. This time around, they are mainly concentrated in three sectors: construction, manufacturing (particularly the automotive sector), and finance. That leaves plenty of other parts of the economy that are relatively untouched, and some—such as education and health care—that are rapidly growing. There are less obvious areas of growth, too. Plenty of export-oriented businesses are booming, as are technology firms and anything to do with commodities or agriculture. Even some high-end manufacturing is starting to rebound.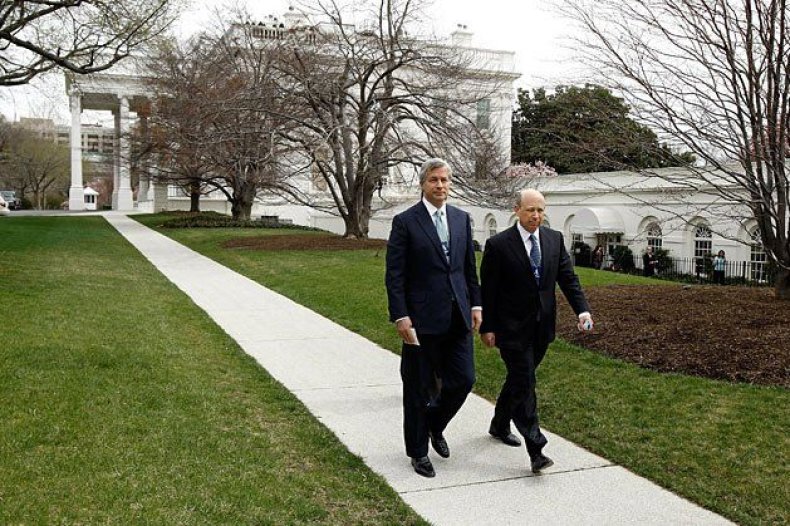 The connective tissue between many of these categories is overseas markets, particularly emerging ones. The boom in agriculture and commodities of any sort is mostly a tale of the high-speed growth of emerging markets, which are now demanding more of everything from meat to energy. But any company in any sector that caters to fast-growing developing nations such as China, India, Brazil, or a host of others is most likely doing very well. That's quite a few firms—since the majority of the country's largest businesses now get more than half their revenue from abroad. American export growth, typically about 7 or 8 percent, is now in the double digits.
It's no wonder: according to Goldman Sachs, 70 million new consumers are joining the emerging-market middle class every year, and they want the electronics, consumer goods, and furniture sold by U.S. firms (companies such as Apple and Procter & Gamble are among those benefiting off the back of this growth). Their governments are also busy building new factories, roads, and bridges—meaning new business for U.S. firms that make complex machinery. "These countries have huge infrastructure needs. Their markets are going crazy," notes Deborah Wince-Smith, head of the Washington-based U.S. Council on Competitiveness. Hence, despite steep job cuts early last year at companies such as Caterpillar and John Deere, those firms—and a host of smaller ones that service global machinery makers—have now ramped up hiring.
Of course, none of this means that manufacturing as a sector is going to rebound as a percentage of the American economy. As James Manyika, a director of the McKinsey Global Institute, says: "If you look at the last two decades, virtually all of the new jobs have come from services. This is true not only in the U.S., but also in middle-income countries and even the case in low-income countries. Manufacturing hasn't been a net job creator in quite some time." Likewise, a new demand for, say, minerals in China isn't going to create millions of new jobs across the Rust Belt, since commodities tend to be capital-intensive rather than labor-intensive.
But American service firms can benefit from the growth of the global economy, too. "We'll see the U.S. economy be the purveyor of quite a bit of the intellectual capital that helps these developing countries to grow. Other nations are still going to want our investment dollars," says John Coyne, president of Brinker Capital, a money-management firm. "They are going to want us to buy [shares in] their company and be traded on our exchanges. That's going to continue to grow our service economies like the legal and consulting and accounting industries. You're also going to have tech."
Unlike the last recession, which was characterized by the dotcom bust, technology is booming this time around, in part because U.S. multinationals flush with cash are spending so much money on new software and services—like the kind sold by Rob Peck's firm—to make their businesses more efficient. Although the tech sector was initially hit in the direct aftermath of the crisis, it has since been the best-performing sector, rising by roughly 20 percent on the S&P 500 from Lehman's collapse through this October, according to Alec Young, an equity strategist at Standard & Poor's. In the meantime, corporate spending on information-processing equipment and software is growing at an annualized rate of close to 13 percent—the fastest increase since the end of 2000, says Joseph LaVorgna, chief U.S. economist at Deutsche Bank.
Yet it's important to remember that the technology sector itself isn't such a big employer; rather, it creates efficiencies that boost employment across the board. Big chip makers such as Intel, for example, employ only 0.4 percent of the U.S. workforce, down from a peak of 0.6 percent in 2000. But indirectly, they've helped create millions of jobs by making other industries more productive. The result has been employment growth in retail and services. Some experts feel that the current boom in mobile telephony or clean energy technology could have the same effect.
The continued success of the technology sector goes to the heart of America's key competitive advantage—a highly productive and relatively well-educated workforce. American higher education is still considered the best in the world, and indeed, it's become a growth sector itself. "Something we don't often think about is that we export education," says IHS Global Insight chief economist Nariman Behravesh. "A lot of foreign students come to the U.S. to college [and pay full fees]. The dollar is falling against a lot of currencies, which means that an American college education will become increasingly a bargain." Indeed, in the fall of 2009, not only did a record 70 percent of U.S. high-school graduates enroll in some sort of college, but enrollment among foreign students increased 11 percent from 2006 to 2009.
In a broader sense, the job prospects of nearly all Americans will hinge on education. U.S. competitiveness, like that of all rich countries, will increasingly revolve around moving higher up the food chain in every sector. China may be the world's factory, but it has yet to create an iPad. Innovations of this sort create truly desirable jobs.
But to ensure that America remains an innovation hub, we'll need to not only churn out more highly skilled college-educated graduates, particularly in the sciences, but also retrain existing workers to take on jobs in new sectors. Another key difference of this most recent recession from those past is that there is a large mismatch between unemployed workers and existing jobs. A boom in nursing or teaching jobs won't help out-of-work machinists and builders. "For some time now, there's been a terrible skills mismatch out there in the economy, particularly for Americans who have been unemployed for six months to a year," says Bernard Baumohl, chief global economist for the Princeton, N.J.–based Economic Outlook Group. "It's going to be difficult for someone who has been in the real-estate construction business, building homes for example, to be able to get jobs in this market. So they would love to be able to work as a computer programmer, but they have no skills to do so."
What's more, America's much-heralded labor flexibility has taken a hit because of the housing crisis. The U.S. had traditionally enjoyed lower unemployment rates than Europe, in part because American workers were more willing to move from state to state in order to take new jobs. But with so many homeowners underwater on their mortgages, their ability to relocate has diminished. The result? There are plenty of jobs to be had in such places as Washington, D.C.; South Carolina; North Dakota; and Louisiana. But the unemployed in Nevada, Michigan, California, and Florida can't afford to take them.
While the housing bubble will eventually (albeit painfully) correct itself, the larger challenge is to retrain unemployed workers for the fields where jobs are being created. The fact that unemployment is highest among younger workers could help, because they are the most adaptable and easiest to retrain. But teaching people new skills takes time and money, and there's an urgent need to find them jobs now. Capital Economics' Paul Dales is one of many who believe that President Obama's plans for an infrastructure bank could make a quick dent in the unemployment rate. But given last week's election results, there's a good chance those plans will be stalled.
There are measures the United States can take to shore up its position, though, predictably, they aren't easy. While it's not politically correct to suggest that perhaps every citizen shouldn't aspire to go to college, high-end technical schools that can turn a $16,000-a-year dishwasher into a $60,000-a-year welder may in fact deserve as much private and public money as mediocre four-year liberal-arts schools churning out students with relatively unmarketable degrees. That idea has worked in Germany, though the Germans have also done a good job of producing top-level engineers—another area where the United States lags. A much stronger K–12 focus on math and science would help the U.S. greatly.
Beyond this, it's crucial that government do more to support small businesses, which still create the vast majority of jobs in this country. While multinationals are booming—and that is certainly resulting in some job creation at home—there's a good chance that in the future America's biggest firms will move more jobs where their customers are: abroad. Even for a smaller firm like SDSol Technologies, the future is global. "We have a client in Portugal, a client in England, two in Mexico," says Peck. "My morning is talking with Lahore." With growth from abroad propelling the post-recession economy, more and more Americans may be doing the same.