Growing up, I was someone who fit the stereotype of what eating disorders "look like"—I was upper middle class, white, female and thin. I suspect those factors influenced the early diagnosis for my own eating disorder when it developed.
While at elementary school, my babysitter was dieting and mimicking her choices— though she had no intention of influencing me—triggered an adolescence dominated by anorexia. Quickly, I transformed from an extroverted, opinionated young girl to someone who was painfully shy, self conscious, and only cared about taking in as little food as possible. I was diagnosed with anorexia at 10 years old.
With access to a specialized care team, I saw a doctor, therapist and dietician weekly for almost a year, and by the end of elementary school, it felt as though I had freed myself from the grips of anorexia.
I relapsed at just 13 years old. I was uncomfortable with the weight that my body had gained as I entered puberty, and attempted to lose just a few pounds by dieting one day a week, and eating normally the other six. Quickly, the eating disorder regained its grip, and dieting one day each week turned into seven. My thoughts were completely monopolized by food and weight and I quickly became a shell of my former exuberant self.
My parents were in denial until they saw me in a bathing suit that summer, and quickly scheduled a doctor's appointment. That day, they admitted me directly to the hospital for bradycardia; a slow heart rate.
While I initially went to the hospital kicking and screaming, something odd began to happen a few days in: I felt comfortable. I was surrounded by other patients who I could relate to. I didn't have to deal with hard things at home or at school. Although I recognize now it wasn't healthy, I felt "special" for getting so sick that I needed to be in a hospital. And I didn't have to fight my brain at every single meal, because I didn't have a choice: If I didn't eat on my own, they'd put a tube in my nose to feed me.
After putting on some weight, I was discharged, and two weeks later, I started high school. I felt terrified, uncomfortable in my skin, and totally incapable of fighting the eating disorder on my own. I hadn't gained any skills to maintain my recovery outside of an environment where nurses were monitoring me 24/7, and my parents were at a loss, they had no idea how to help me. I missed the warm safety of the hospital, and a few weeks later I was readmitted.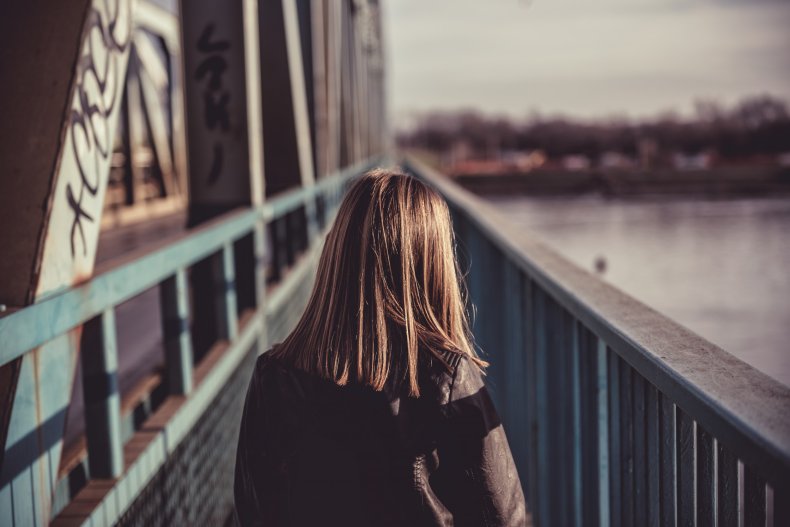 My freshman year of high school was spent in four different hospitals over the next seven months. The eating disorder became my identity, and made me feel special. I admired the 40-year-old women I met who had been in and out of hospitals since they were my age. When doctors told me "you're going to be a chronic case," I felt proud. I began to love treatment, and to miss it whenever I wasn't there.
After I began to relapse yet again after my fourth hospitalization, my parents gave me a choice: you can spend three months at a residential facility in western U.S., or you can stay home and try a treatment where we get involved. At the time, I wanted nothing more than to go to a residential center. But I remember thinking: I just missed my entire freshman year of high school to be in treatment. If I miss sophomore year too, I might never get better.
So I spent my sophomore year of high school doing Family Based Treatment (FBT), and I really believe it saved my life. FBT is a leading evidence-based treatment for adolescents and young adults with eating disorders, where parents and other support people are brought in to help structure the home environment for pro-recovery behaviors. This meant that my parents were not just involved in my recovery; they took over control of all my food choices, supervised every meal and snack, and monitored my exercise.
To be clear, I hated FBT. As a strong-willed and independent teenager, it was infantilizing to have my mom and dad supervise my every meal, and terrifying to relinquish control. That said, I needed to challenge my eating disorder at every meal in order to get better, and in hindsight, my eating disorder compulsions were so strong that I suspect it would have been impossible to do alone. It was the hardest year of my family's life, but with the support of my parents, the more I ate three meals and three snacks a day and maintained a healthy weight, the less scary it became. And in some ways, though I wouldn't admit it at the time, I felt some comfort in not having to battle my brain at every meal. Because I was back in high school, I started to develop friendships and hobbies to drown out the eating disorder, so there were real consequences to relapsing.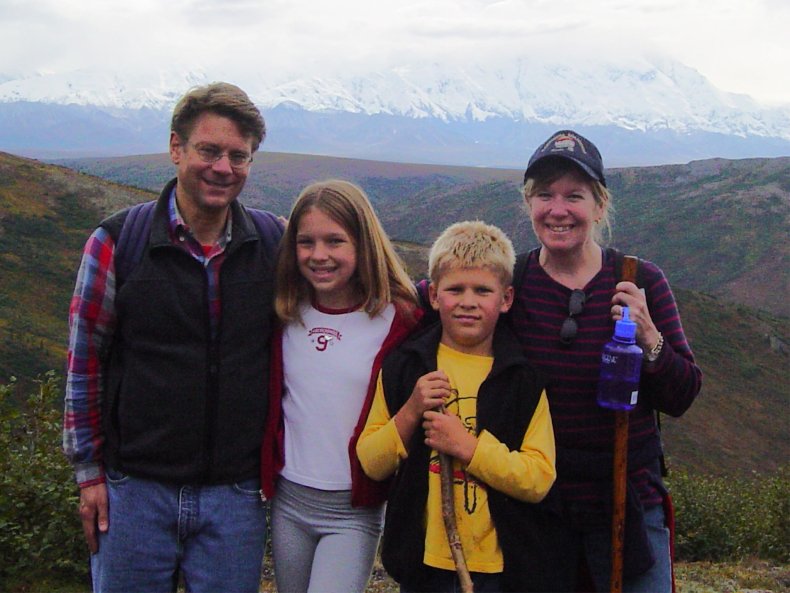 Today, I am fully recovered from my eating disorder. I eat freely and flexibly, and weight and food hold far less importance than relationships and career goals. Now, I'm able to channel the personality traits I have that may have predisposed me to anorexia—perfectionism for example—to make a positive difference in the world.
FBT got me into recovery as a teenager, but it was the support of others like me that kept me there. I needed someone who had been in my shoes and was living proof that recovery was possible and worth it. And my mom and dad needed that too.
Although I was able to get the support I needed, research has shown that on average, only 20 percent of eating disorder sufferers who seek support receive treatment specific to their eating disorder. Even then, not all specialists have received training in FBT, and it's not typically covered by health insurance. I wanted to help change that.
So, in 2020, I started Equip. It was my goal to create a resource that provides the type of eating disorder care that worked for me, and make that accessible to all people. We took the vital core of FBT—empowering families to feed their loved one and get them into recovery— and made it virtual so it can work with the schedules of busy families. Doctors and therapists are part of it of course, but I wanted to include what was so significant to my own recovery; peer and family mentors.
We recently worked with a 20-year-old woman who had been sick with an eating disorder for five years. Her parents drove to her college every weekend to feed her, but both the young woman and her parents felt hopeless; they worried that she'd never recover. In the first four weeks working with us, she gained 10 pounds. She has told us that her mentor was the first person she'd ever met who'd recovered from an eating disorder, and that this was the first time her whole family was on the same page about her recovery.
It is devastating that eating disorders have the second highest mortality rate of all mental disorders, but with proper treatment, full recovery is possible. I am living proof. I believe that everyone with an eating disorder deserves help and I will continue to work to make that possible.
Kristina Saffran is the cofounder and CEO of Equip, delivering modern eating disorder treatment through family-based care. Equip provides peer and family mentors, along with wraparound medical, therapeutic and dietary support. You can learn more at equip.health.
All views expressed in this article are the author's own.