Starting 5: Atletico, California Chrome, Peyton Manning and Breaking Up, 'Game of Thrones' style.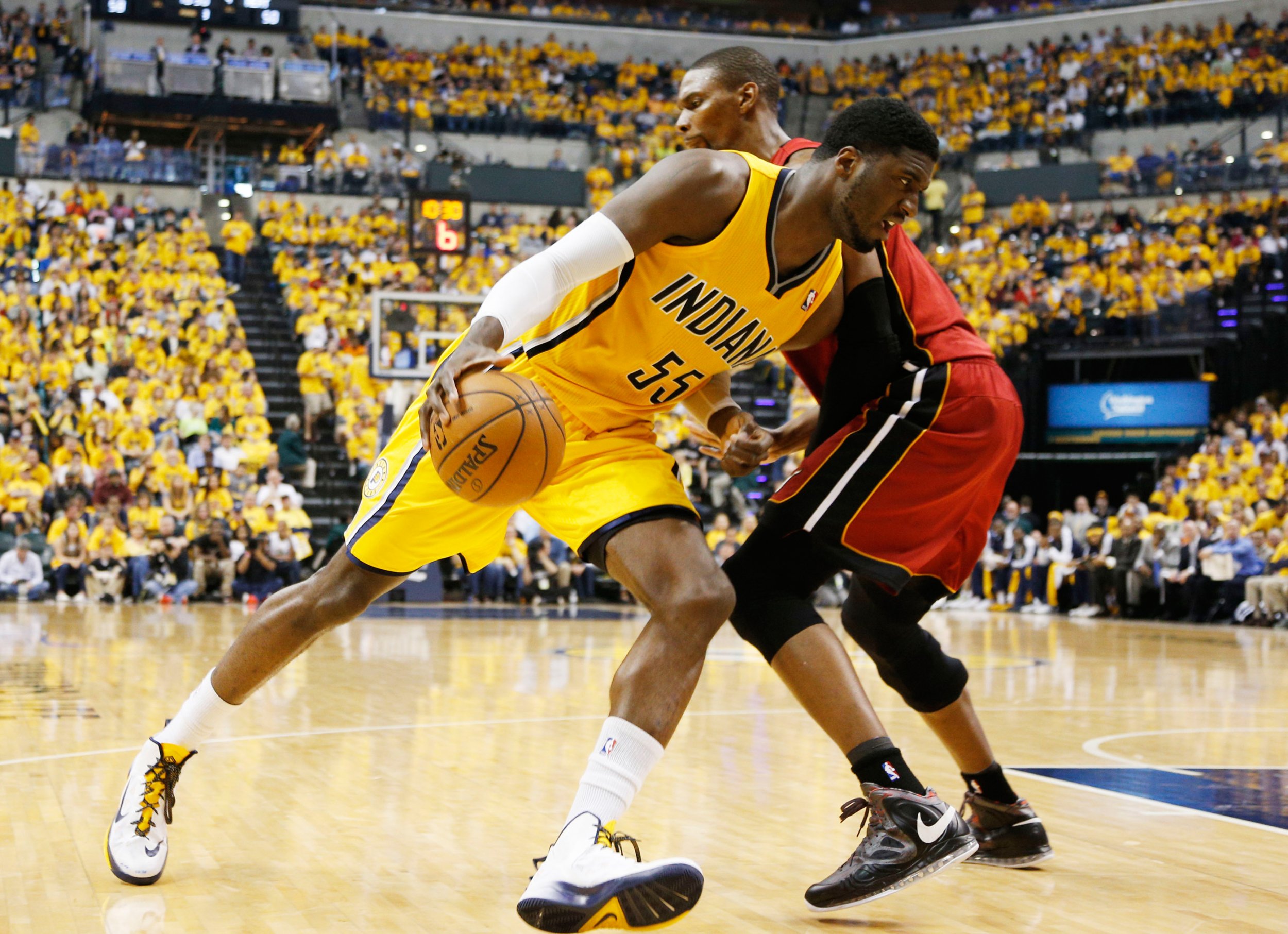 1. Pace-setters?
Indiana, the team that trailed by 30 points at home less than one week ago, races out to a 7-0 lead against Miami in Game 1 and never trails in a 107-96 victory.
2. It's a Mad, Mad, Mad, Madrid World
Atletico Madrid breaks the nine-year stranglehold of dual powers F.C. Barcelona and Real Madrid on the La Liga championship, winning the title on Saturday. Next up? An intra-city Champions League final, the first ever, versus Real Madrid in Lisbon this Saturday.
3. Casa Nostril
California Chrome wins the Preakness and now has a chance to become the first Triple Crown winner since 1978--but will he race Belmont if race officials in New York refuse to allow him to wear the nasal strips his trainer favors?
4. Pass/Fail Option?
Denver Bronco QB Peyton Manning delivers the commencement address at the University of Virginia and tosses footballs to a few lucky grads. Easier to do when Richard Sherman isn't defending.
5. I'm Literally Dumping You
On Game of Thrones, Petry Baelish, a.k.a. Littlefinger, tells his wife, Lysa, that the only woman he ever loved was her sister, then tosses her through a "moon door" to her death. So, not letting her down easy?
Starting 5: Atletico, California Chrome, Peyton Manning and Breaking Up, 'Game of Thrones' style. | Sports