Starting 5: Kevin Durant, Johnny Cueto, Steve Kerr and a Marv-eolous Revenge?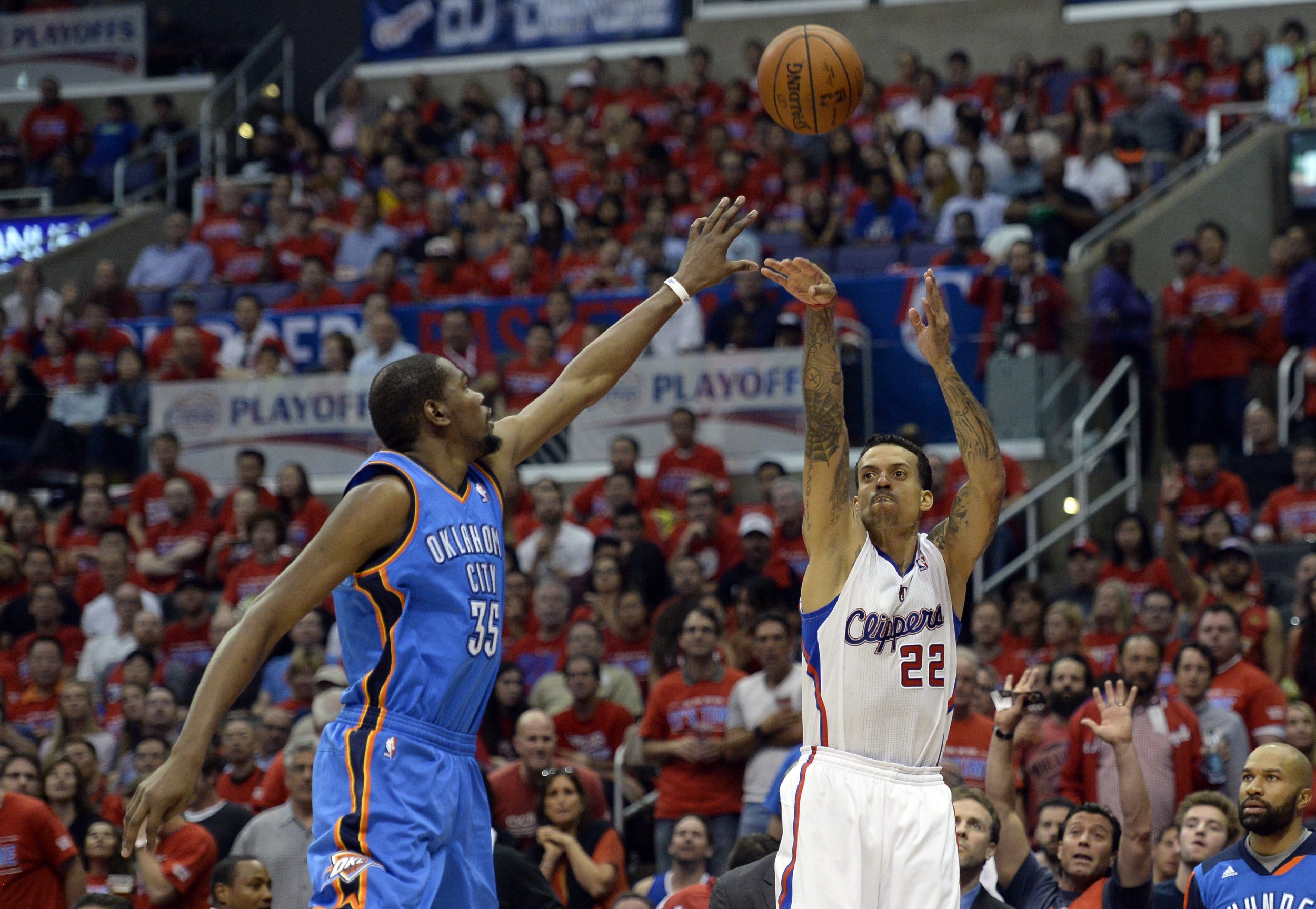 1. We Are (G)one Oklahoma City erases a 16-point deficit in Game 6 and, fueled by league MVP Kevin Durant's 39 points and 16 boards, eliminates the Clippers from the NBA postseason. The winner in each of the last three games of this series trailed by at least 13 points during the contest.
2. Johnny Baseball? Johnny Manziel may be all the rage up in Cleveland, but down in Cincinnati it's Reds pitcher Johnny Cueto. Yesterday, the Cincy ace shut-out the Padres to improve his record to 4-2 and lower baseball's stingiest ERA to 1.25 (old WKRP in Cincinnati fans are free to dub him "Johnny Fever.")
3. "Marv Bites Back"... ...reads the New York Daily News headline, and for good reason. Did TNT broadcaster Marv Albert, who was fired by New York Knicks owner James Dolan in 2005 after 37 years of service, advise his on-air partner Steve Kerr not to take the job at MSG? "Everyone hates being there," Albert told the tabloid.
4. Debut-iful Both the Yankees and Mets toss out starting pitchers making their major league debuts, Chase Whitley and Jacob deGrom, respectively. The two combined to hurl 11 2/3 innings of one-run ball, and each got a hit off the other in his first big league at-bat -- deGrom's single broke an 0-for-64 streak of futility for Met pitchers dating back to opening day.
5. There's No Place Like Road The Pacers eliminate the Wizards in Washington, improving their road record in these playoffs to 5-1, as opposed to their 3-4 mark at Bankers Life Fieldhouse. They'll have home-court advantage versus Miami, but who wants it?
Starting 5: Kevin Durant, Johnny Cueto, Steve Kerr and a Marv-eolous Revenge? | Sports