The Starting 5: Trump Rally, Impeachment, Health Care, Walmart and an Auction For Neil Armstrong's Collectibles
Sign up to get The Starting 5 dropped into your inbox first thing every morning
Barely days after California's latest fires subsided, blazes are tearing through Australian states in what a top fire official called "the most dangerous bushfire week this nation has ever seen." Meanwhile in Venice, the iconic city is almost all flooded under the largest tide in more than 50 years.
But while national leaders have warned against "politicizing" current events, local mayors in both countries pointed to climate change, and inaction by politicians, for exacerbating extreme weather events. And with no end in sight for either emergency, expect the arguing to continue.
Here's what else you need to know today:
1. The Donald Returns
A week after stumping for Republican businessman Eddie Rispone in Louisiana, President Donald Trump is again returning to the Pelican State. The nation's last gubernatorial race of the year will be held in a run-off election on Saturday, where Democratic incumbent John Bel Edwards is hoping to hold onto his seat against self-proclaimed "Louisiana's Donald Trump"after neither candidate received a majority of support in October's primary. Trump's rally in Bossier City begins at 7 p.m. CST.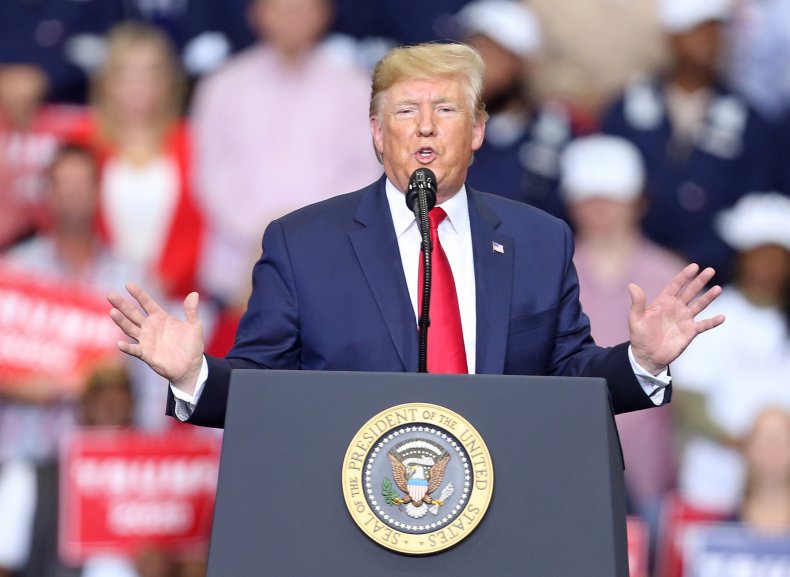 2. Squad Gets In Formation
The House Oversight Committee is holding a hearing at 2 p.m. ET on the controversial topic of states "undermining access" to reproductive health care. The committee, which was previously led by the late Elijah Cummings, includes three members of the "Squad": Representatives Alexandria Ocasio-Cortez, Ayanna Pressley and Rashida Tlaib. Considering the representatives' strong past performances in questioning witnesses and their focus on "reproductive justice," there will likely be clips all over your newsfeeds by dinner time.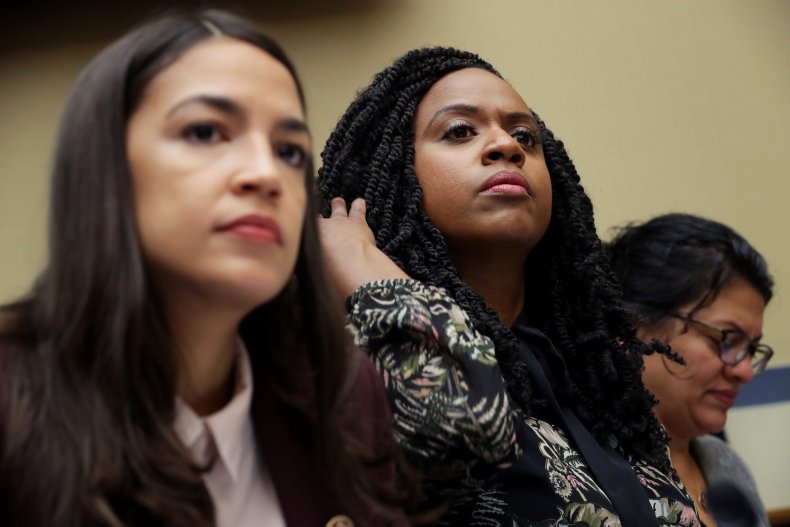 3. Open Doors
An El Paso Walmart that was the scene of an August mass shooting in which 22 people were killed will reopen this morning. The murders prompted then-presidential candidate Beto O'Rourke, who is from El Paso, to take a hard-line approach to gun control and became the only candidate to fully support March For Our Lives' gun plan. Walmart has since announced it will stop selling handguns and won't allow open carry in its stores.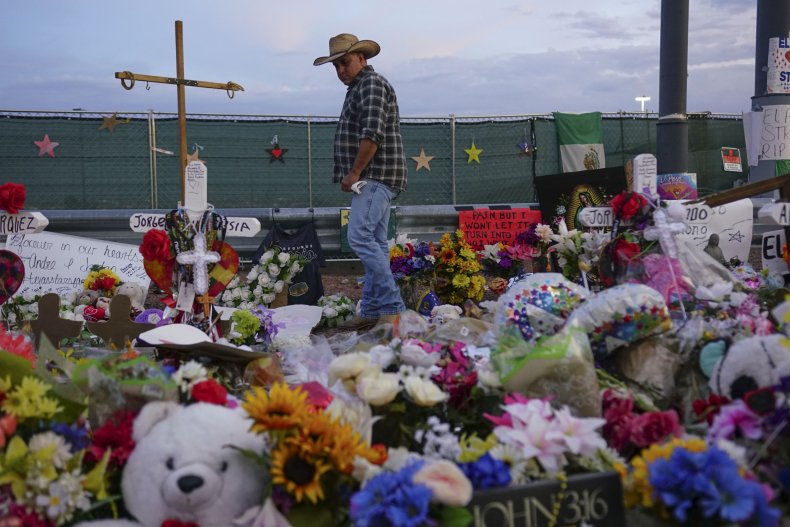 4. Houston, We Have a Sale
If you've ever wanted to go to space, or own a piece of it, today might be the closest you get. A Dallas auction house is auctioning off hundreds of lots from the The Neil Armstrong Family Collection. Neil Armstrong's two sons have sold millions of dollars worth of collectibles and artifacts so far. This week's biggest draw cards are likely to be pages from an Apollo 11 Lunar Module manual and a postcard-sized U.S. flag, both of which flew with Apollo 11.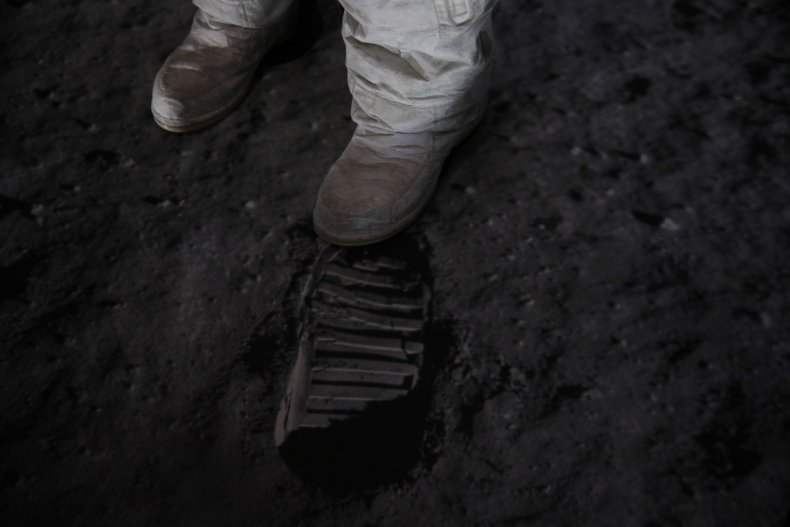 5. Impeachment
Adam Schiff will soon announce the next round of open impeachment hearings but for now all eyes are on Trump. If the president follows his usual playbook he will hit out on Twitter at those who testified Wednesday, then ramp up with further insults of Democrats at his rally tonight.
Looking for the most important Trump impeachment news in one place? Newsweek's daily blog will keep you in the know. Check out the latest coverage here.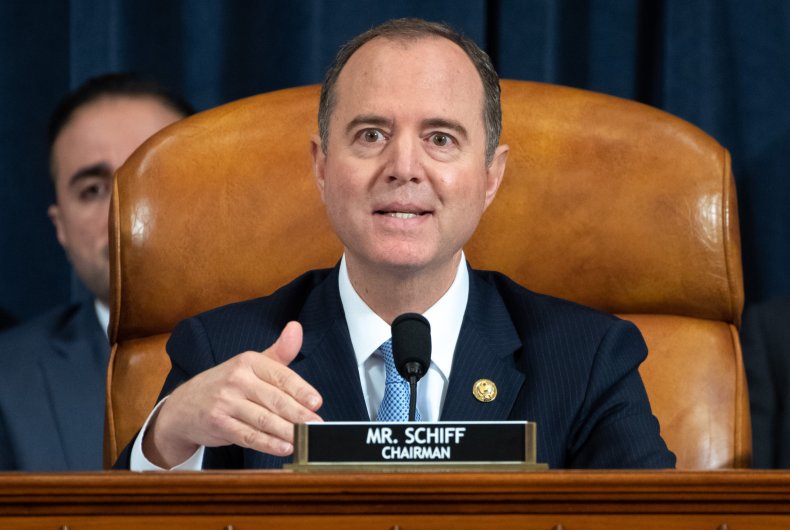 RECOMMENDED READING
SUPREME COURT JUSTICES COULDN'T STOP INTERRUPTING EACH OTHER DURING DACA ORAL ARGUMENTS
THINK 'OK BOOMER' IS NOT OK? DO SOMETHING ABOUT IT | OPINION
SUPERMASSIVE BLACK HOLE EJECTED A STAR THAT WILL 'LEAVE THE GALAXY AND NEVER RETURN'