The Starting 5: Impeachment, Hong Kong, Huawei, Bradley Cooper and The Hockey Hall of Fame
Sign up to get The Starting 5 dropped into your inbox first thing every morning
If you thought last week was packed full of action in the world of politics, just you wait. Not only are there eight (EIGHT!) current and former officials set to testify in public impeachment hearings this week, but the fifth Democratic debate will also take place on Wednesday night, no doubt with all the fireworks you might expect when you have 10 candidates on the stage (but that number won't include former housing secretary Julián Castro, who didn't qualify due to low polling).
Here's everything else you need to know today:
1. Impeachment: The Saga Continues
While there are no impeachment hearings scheduled today, the relative silence on Capitol Hill belies the preparations of Democrats and Republicans as they gear up for a busy week ahead. Among those testifying this week are Lieutenant Colonel Alexander Vindman, who previously said key parts of Trump's conversation with his Ukrainian counterpart were omitted from the White House memo, and U.S. Ambassador to the EU Gordon Sondland, who reportedly received a call from Trump about Ukraine that concerned fellow officials.
Looking for the most important Trump impeachment news in one place? Newsweek's daily blog will keep you in the know. Check out the latest coverage here.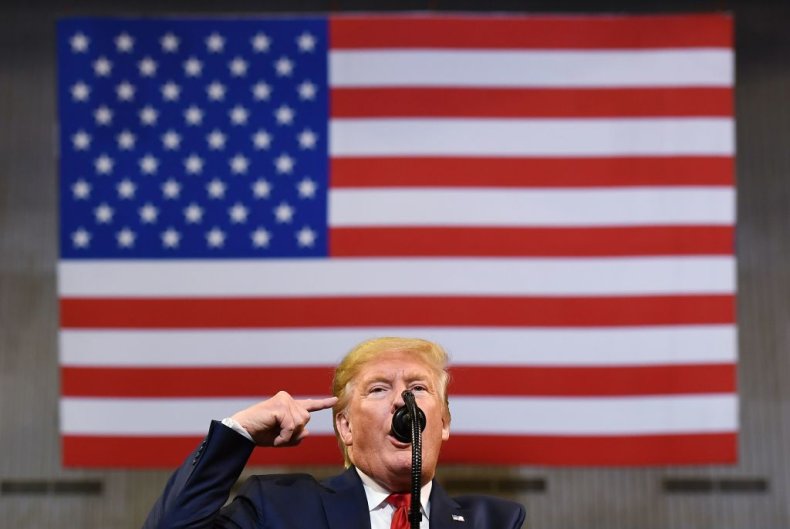 2. Full Speed Ahead
After months of protests and escalating violence last week, a bill in support of Hong Kong has been expedited and could pass with a unanimous voice vote in the Senate was early as today. Not merely a symbolic show of support for pro-democracy protesters, the Hong Kong Human Rights and Democracy Act would require the U.S. to reassess whether Hong Kong warrants its special trade treatment with the U.S. and to allow sanctions to be placed on individuals responsible for human rights violations. If this passes, expect strong criticism from China about meddling in domestic affairs.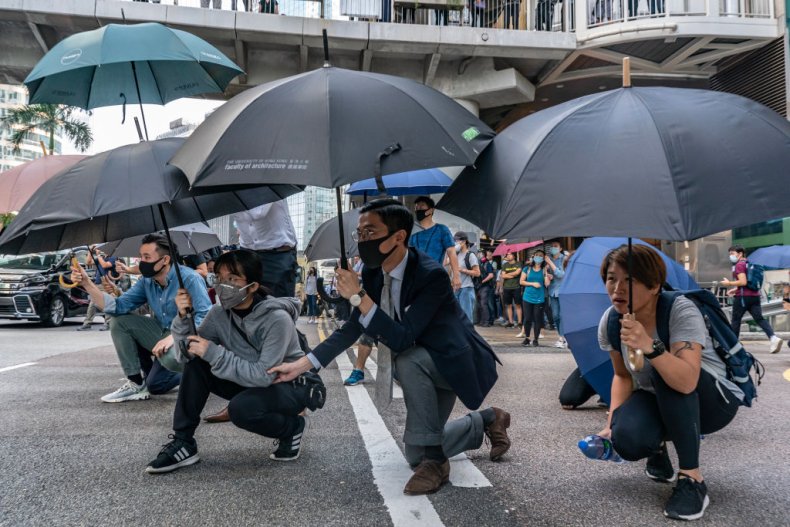 3. Expiration Date
A waiver allowing certain U.S. businesses to deal with Chinese telecommunications firm Huawei, which has been embroiled in controversy and allegations of industrial espionage from the Justice Department, is set to expire today. The Commerce Department granted the waiver after the company was blacklisted earlier this year. But the overall ban has had little effect; Huawei announced last week that it will reward staff with $286 million in bonuses for navigating the company through the ban.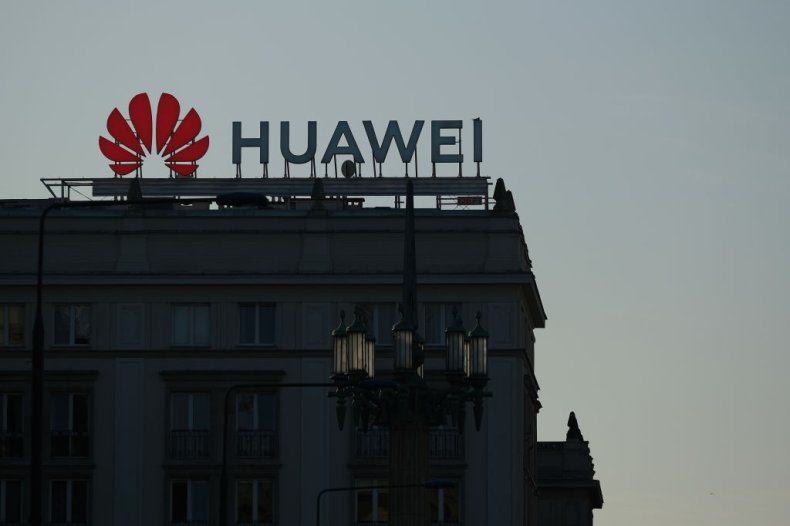 4. Ice In Their Veins
The Hockey Hall of Fame induction ceremony will take place tonight in Toronto, following a weekend of celebrations. Inductees include Jim Rutherford, who first played for the Detroit Red Wings in 1969 and is currently the Pittsburgh Penguins' general manager, and Hayley Wickenheiser, who has played professionally in men's and women's hockey and won four Olympic gold medals for Canada's national team.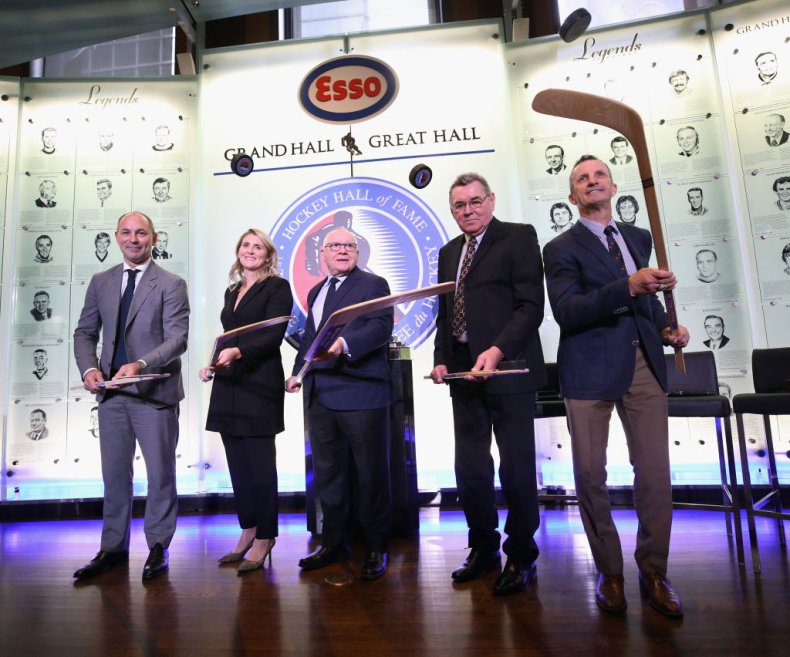 5. Not So Shallow
Bradley Cooper, whose directorial debut with A Star is Born captivated audiences, will be hosting the Arthur Miller Foundation Honors in New York tonight. Along with event co-chairs director Steven Spielberg and his wife actor Kate Capshaw, film, TV, and Broadway stars will be in attendance to help raise funds for theater education in local public schools. Arthur Miller was a playwright whose iconic works include Death of a Salesman and The Crucible.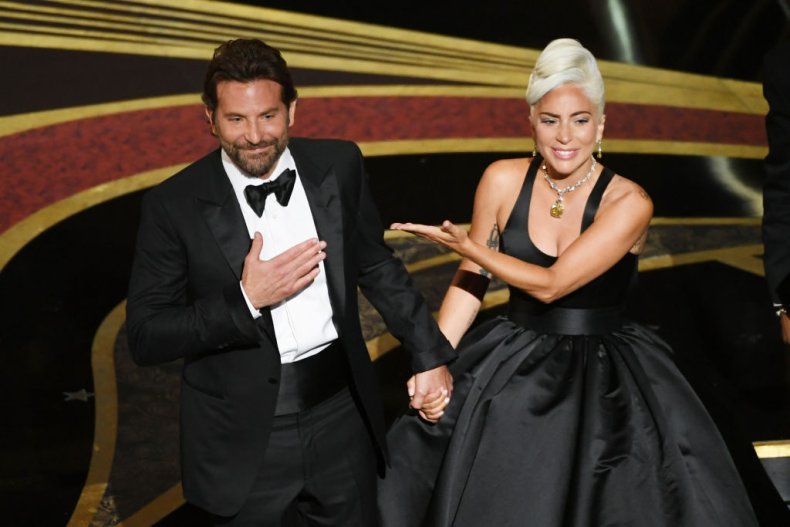 RECOMMENDED READING
COULD THE SENATE CONVICT DONALD TRUMP? HERE'S WHAT MITCH MCCONNELL WORRIES ABOUT
SYRIA'S ASSAD SAYS JEFFREY EPSTEIN DID NOT KILL HIMSELF
TAKE IT FROM A VETERAN: GUN CONTROL WILL ACTUALLY PROTECT OUR RIGHT TO BEAR ARMS | OPINION