Starting 5: Democratic Debate, Impeachment, Rodney Reed, Self-Driving Cars and This Year's Grammy Nominees
Sign up to get The Starting 5 dropped into your inbox first thing every morning
Here we are at debate number five. While this is starting to feel like a serious case of déjà vu, we promise tonight will be different. Joe Biden was his fellow candidates' target until October, when candidates came out swinging—for the first time—at Senator Elizabeth Warren after she briefly eclipsed the former vice president Joe Biden in the polls. Now it's Pete Buttigieg's turn.
A recent poll had the mayor of South Bend, Indiana, commanding an impressive lead in Iowa (after weeks of making jabs at Warren's policies) so expect a new punching bag tonight. And a top fighter could be dark horse Senator Amy Klobuchar, a midwesterner who has had enough of Buttigieg's shiny heartland image. "I'm the one from the Midwest that has actually won in a statewide race over and over again," Klobuchar recently said. "Those are the kind of voters I have won. And that's not true of Mayor Pete. That's just a fact." Klobuchar has also pointed out in reference to Buttigieg, a Harvard- and Oxford-educated former McKinsey consultant, that women are often hired on experience but men need only to show potential. "The women on the stage—I'm focusing here on my fellow women senators, Senator Harris, Senator Warren and myself—do I think that we would be standing on that stage if we had the experience that he had? No, I don't. Maybe we're held to a different standard." With an all-female panel of moderators, candidates may be in for an interesting night.
1. Hear Ye, Hear Ye
Trump donor and U.S. ambassador to the EU Gordon Sondland is next up on Capitol Hill at 9 a.m. and his testimony is definitely worth watching. After his previous closed-door testimony, Sondland submitted a written declaration that he had, in fact, told a top Ukrainian aide to President Volodymyr Zelenskiy that "resumption of U.S. aid would likely not occur until Ukraine provided the public anti-corruption statement." Since then, others have testified that Sondland was on the receiving end of a phone call from Trump asking directly about Ukraine's "investigations."
Looking for the most important Trump impeachment news in one place? Newsweek's daily blog will keep you in the know. Check out the latest coverage here.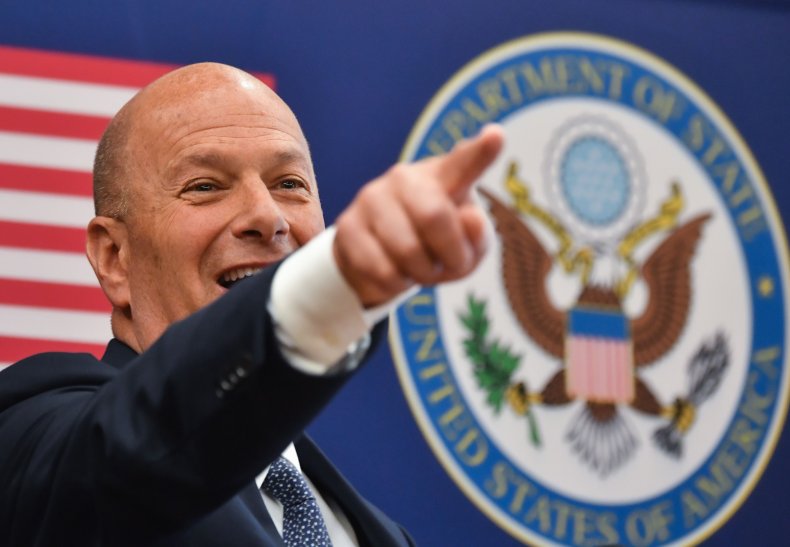 2. Gloves Off
Tonight's Democratic debate in Atlanta, Georgia, will be a late one for those on the East coast, running from 9 to 11 p.m. E.T. Thankfully, co-hosts MSNBC and The Washington Post have cut the debate time down to two hours for the 10 candidatesthat made it onto the stage (the lineup is almost identical to October, but former housing secretary Julián Castro did not qualify due to low polling and former Texas Congressman Beto O'Rourke since dropped out). Since October's debate, California has been ravaged by wildfires and a school mass shooting, so it's likely climate change and gun control get serious air time.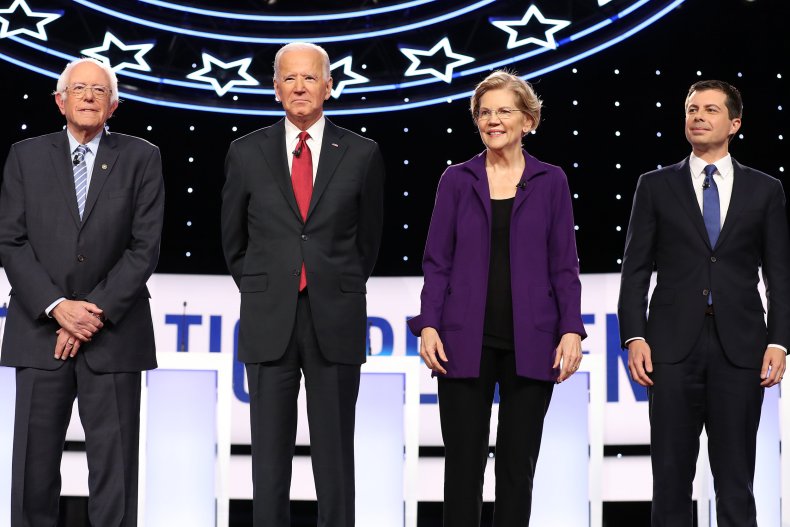 3. Drive, Sally, Drive
The Senate Committee on Commerce, Science and Transportation will hold a hearing today on the safety of "highly automated vehicles." Witnesses from the National Transportation Safety Board and Department of Transport will be talking about the safe testing and rollout of autonomous, self-driving and driverless cars (and yes, those are all slightly different). Sadly the hearing will not feature Elon Musk, but fear not, Tesla's CEO will be out in full force on Thursday as he unveils the company's first electric pickup truck.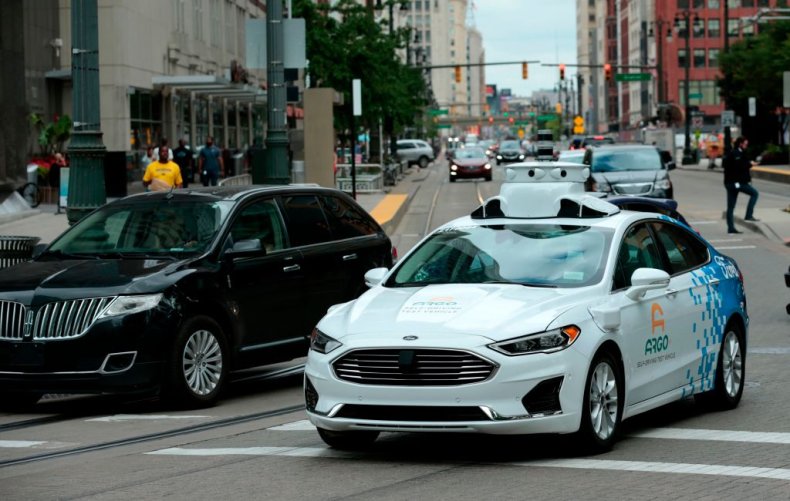 4. Second Chance
Today was supposed to be the last day of Rodney Reed's life. The 51 year old was scheduled to be executed after spending 20 years on death row for a 1996 murder. Nearly 3 million people signed a petition urging Texas' governor to spare Reed's life, and the Innocence Project argues evidence and new witness testimony incriminates the victim's fiancé. A weapon involved in the murder was never tested for Reed's DNA. Last week, Reed's execution was delayedand then halted indefinitely by an appeals court. The case has now been sent back to the trial court to consider new evidence. A hearing, say Reed's lawyers, is expected in the next six months.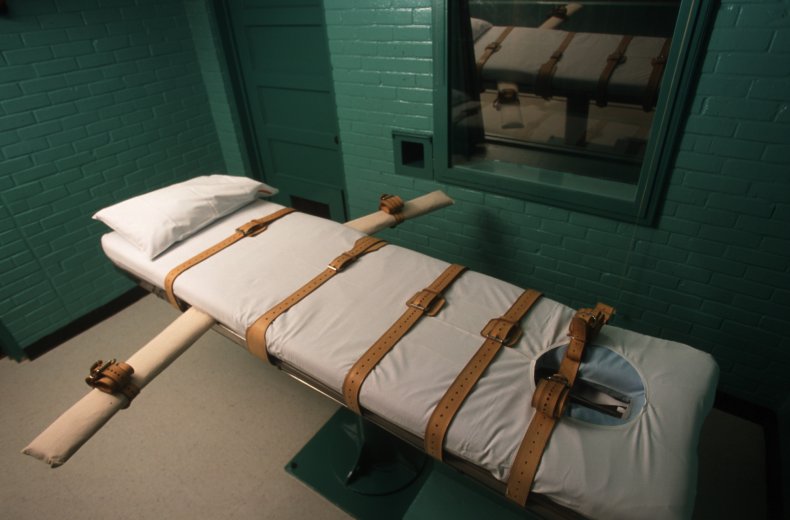 5. Going for Gold
Nominees will be announced for the 62nd Annual GRAMMY Awards will begin at 8:20 a.m. ET today. There are 84 categories and all recordings released between October 1, 2018 and August 31, 2019 were able to be submitted by artists, producers and record labels for consideration by the Recording Academy, ahead of a month-long voting process. Music's biggest night of the year will air on Sunday, January 26 where 15-time GRAMMY winner Alicia Keys will return as host.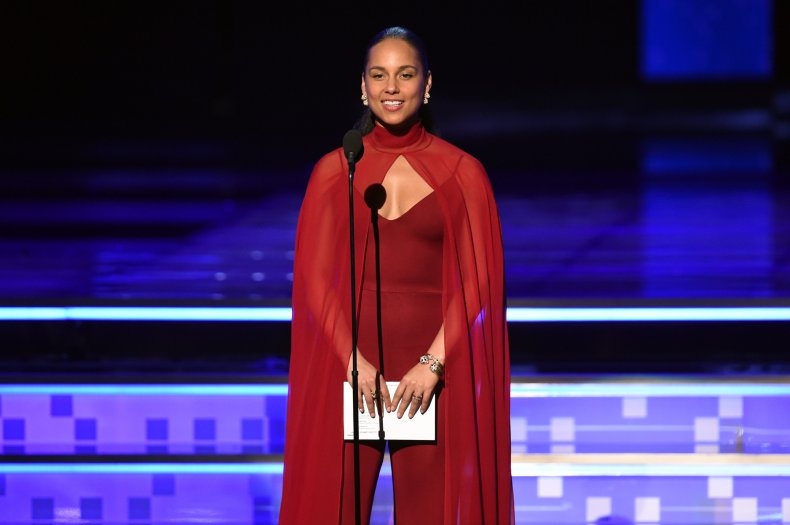 RECOMMENDED READS
SCIENTISTS HAVE CARRIED OUT THE BIGGEST EVER STUDY ON TRANSGENDER CHILDREN—HERE'S WHAT THEY FOUND
FOX NEWS JUDGE NAPOLITANO CALLS 10-YEAR PRISON SENTENCE FOR LORI LOUGHLIN 'RIDICULOUS': 'NOBODY WAS REALLY HARMED'
TRUMP'S SANCTIONS ARE MAKING TEHRAN WEAKER AS PROTESTS ESCALATE IN IRAN, IRAQ AND LEBANON