The Starting 5: Thanksgiving Parade, Football, Black Friday Sales, Store Hours and Travel Weather
Sign up to get The Starting 5 dropped into your inbox first thing every morning
Happy Thanksgiving! We hope you have a lovely break, enjoying the stuffing as much as all the sales. We'll be back on Monday.
Here's what you need to know this holiday weekend:
It's Wild Out There
Be careful if you're hitting the roads or headed to the airport today across much of the country as high winds and heavy rainfall and snow set in. The weather is "becoming increasingly unsettled from the West Coast to the Midwest," the National Weather Service Weather Prediction Center warned yesterday. Rain and hail are expected in northwest California and southwest Oregon and high wind watches are in effect for parts of the Midwest and Ohio Valley. Denver International Airport and Minneapolis-St. Paul International Airport may be affected by heavy snow. If you're traveling, check your flight status.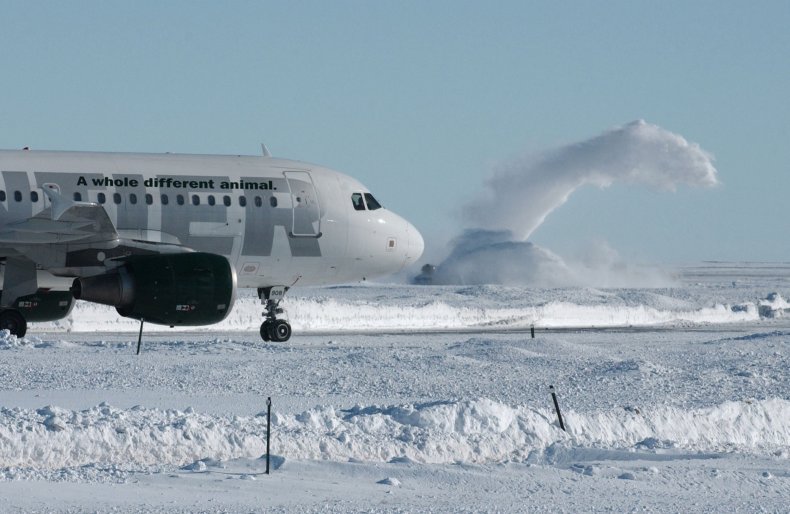 Hot Air
If your family traditions involve watching Macy's Thanksgiving Day Parade, then tune into NBC or CBS from 9 a.m. ET to watch the festivities begin. The 92nd annual parade will include new characters from Green Eggs and Ham while the much-loved Snoopy balloon has an astronaut-themed makeover. The Smokey Bear float is also set to return for the first time since 1993 to celebrate the character's 75th birthday. While snow isn't on the forecast, high winds could cause some of the biggest balloons to be grounded. Organizers will wait until tomorrow morning to decide if astronaut Snoopy and friends will take off, but either way the show will go on.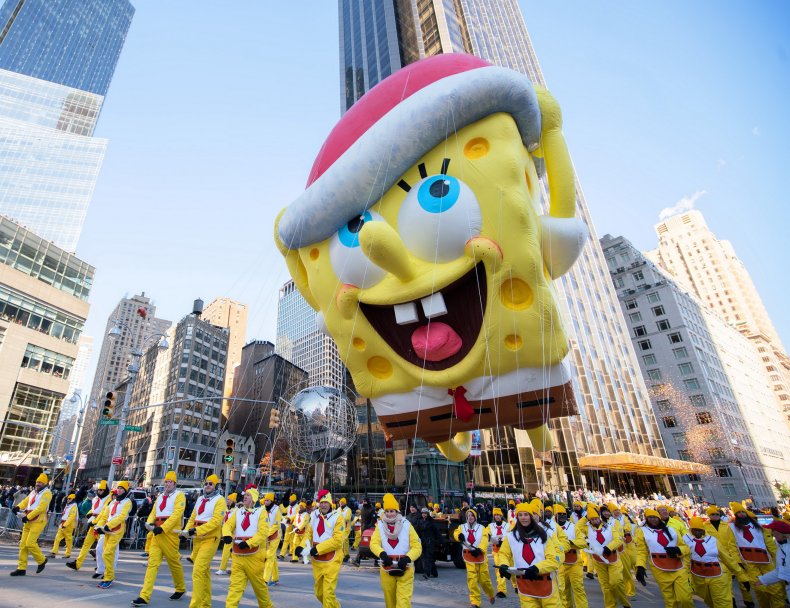 Kick Off
Aside from the Super Bowl, tomorrow is arguably one of the biggest days of football all year and a tradition in and of itself. In 2018, more than 78 million viewers watched the three Thanksgiving Day NFL games. This year's 11-hour football marathon lineup will be spread across three networks: Detroit Lions host Chicago Bears at 12:30 p.m. ET on FOX; Dallas Cowboys host Buffalo Bills at 4:30 p.m. ET on CBS; and Atlanta Falcons host New Orleans Saints at 8:20 p.m. ET on NBC.
And be in front of your TV on Sunday 1 p.m. ET on FOX, when the San Francisco 49ers are heading to Baltimore to try to end the Ravens' seven-game winning streak. But all eyes will be on the Ravens' unstoppable quarterback Lamar Jackson who is set to show the East Coast visitors why he's the MVP favorite.
Shop 'Til You Drop
Black Friday this year looks to be as big as ever as retailers hope for a big injection of cash ahead of the Christmas shopping season. With more stores launching early sales, Newsweek has done the work for you and compiled the best deals at Amazon, Macy's, Home Depot, Lowe's, Sam's Club, Ulta and CVS. Last year's online sales pulled in a record high of $6.22 billion, up nearly 25% from 2017, and are likely to take in even more from our wallets this year.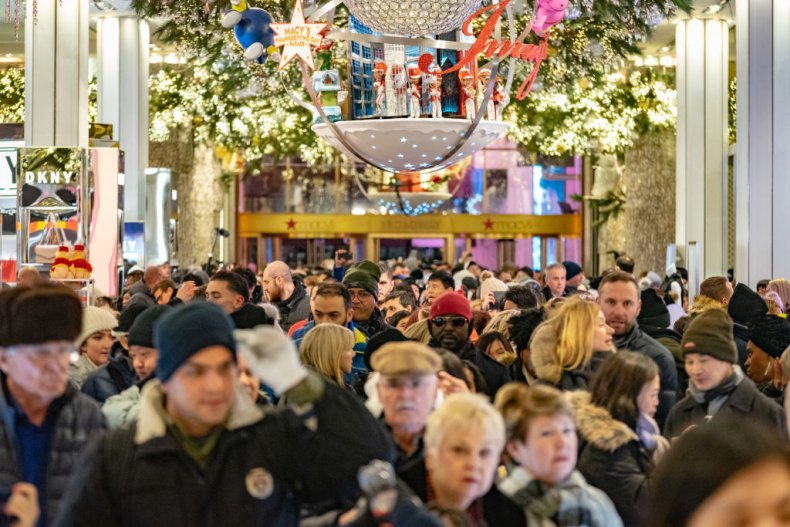 Open Doors
Like a Macy's parade balloon caught in a windtunnel, stores' Thanksgiving hours can seem completely unpredictable. If you run out of pumpkin pie on Thanksgiving, Safeway, Kroger and Fairway Market will be open for a last-minute dash, while Trader Joe's, Sam's Club and Publix are closed. If you burn the turkey, McDonald's, Wendy's and IHOP should all be open as well. For die-hard sales shoppers, Target will open at 5 p.m. on Thursday, and Walmart will follow suit an hour later. And because Black Friday isn't a federal holiday, banks and post offices will be back open on November 29.