The Starting 5: Greta Thunberg, Berlin Wall, College Football, Kamala Harris in Vegas and 'Sesame Street' Turns 50
Sign up to get The Starting 5 dropped into your inbox first thing every morning
Since Tuesday's elections around the country, much of the focus has been on gubernatorial and state house races. But a quieter revolution is also happening. After the close loss of former public defender Tiffany Cabán in the race for Queens District Attorney in August, numerous progressive DAs across the country—including Virginia and Delaware—won their elections this week after vowing to end cash bail and de-privatize county prisons. And in San Francisco, where final rank choice votes are still being tallied, a deputy public defender received more first-place votes than the incumbent DA.
But the November 5 elections could also have an impact on 2020. Kentucky's new governor has vowed to return voting rights to more than 140,000 ex-felons and Democrats in power in Virginia may finally end their state's lifetime ban on voting for anyone convicted of a felony. While Republicans may fear the growing voter rolls, ex-felons' extremely low voter turnout means little will likely change.
Here's what else you need to know today:
1. Where in the World is Greta Thunberg?
Since millions of young people marched around the world in September to demand action on climate change, teen activist Greta Thunberg has been travelling around the U.S. Today, she'll head to Charlotte, North Carolina, where one student has been staging protests every Friday since February. The next day, Senator Bernie Sanders will be hosting a Climate Crisis Summit in Iowa on Saturday with his biggest endorser so far: Congresswoman Alexandria Ocasio-Cortez.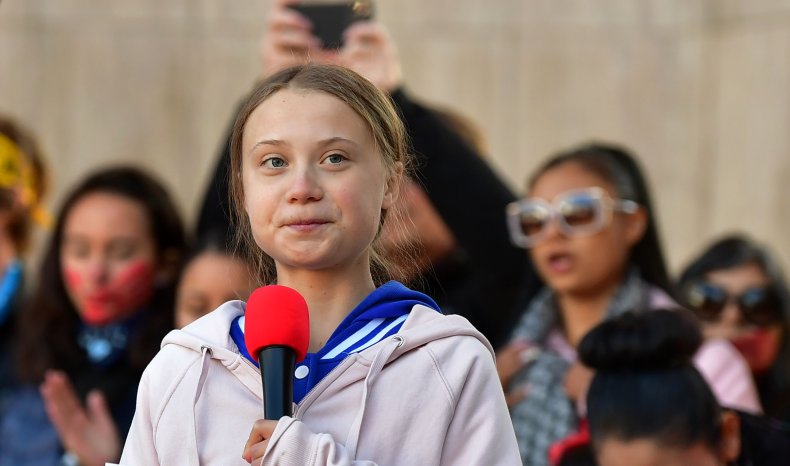 2. What Happens In Vegas
Tonight Senator Kamala Harris will be the first Democratic presidential candidate to hold a town hall with Nevada's highly influential Culinary Workers Union Local 226. With 57,000 casino workers as members—a majority of whom are women and a majority Latinx—the union bills itself as the state's "largest immigrant organization" and one of the hottest endorsements in the state.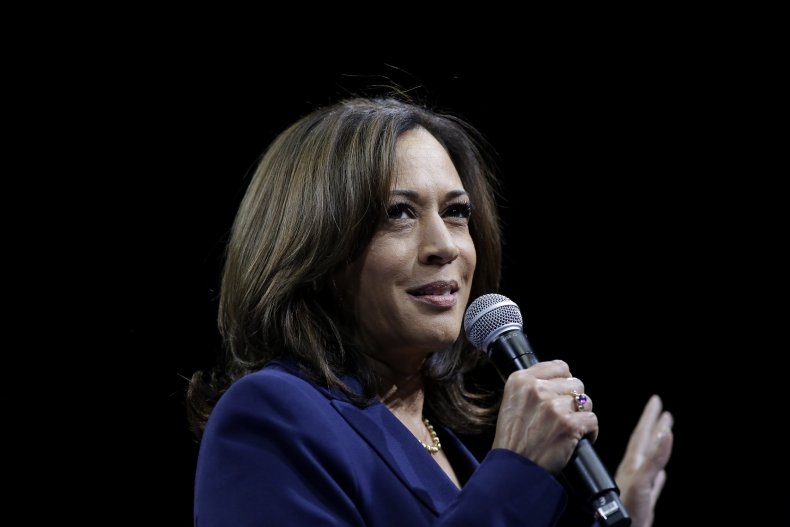 3. Ich bin ein Berliner
Saturday November 9 marks the 30th anniversary of the Berlin Wall's fall (which was not supposed to happen the way it did). The concrete barrier separating East and West Berlin was a symbol of the world's conflict and division, and a little over two years after it was torn down the Soviet Union also collapsed. If you have holiday plans this weekend, remember you can visit parts of the Berlin Wall that are now scattered around the world.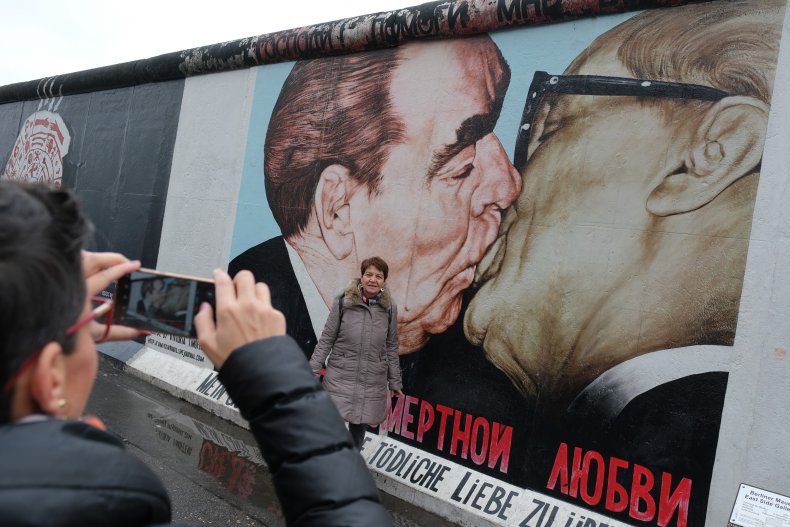 4. Game On
Dubbed the "Game of the Century, Part 2," Saturday's college football matchup will see No.1 team LSU go head-to-head with No. 2 Alabama. The game is not only the most anticipated game of the season, the reception for Donald Trump, who is reportedly planning to attend, should provide additional drama. The president was booed during his recent appearances at the World Series and UFC.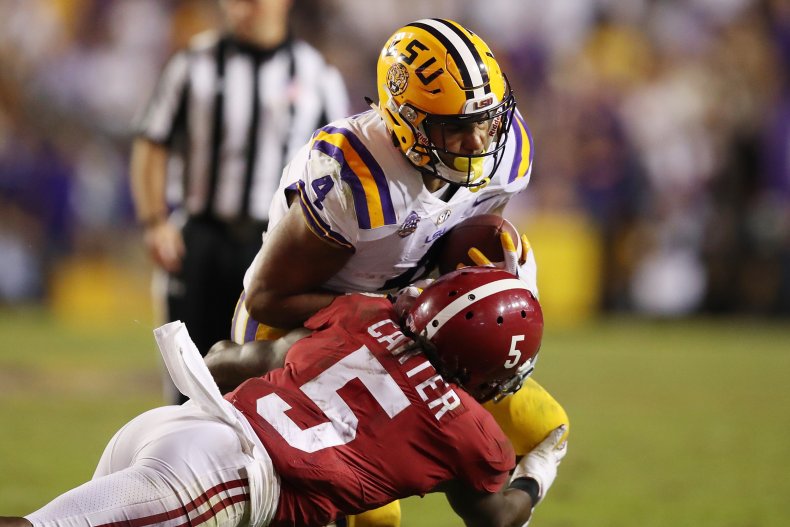 5. Can You Count to 50?
On Sunday, Big Bird and friends are turning the big 5-0! Sesame Street now reaches children in 150 countries and 70 different languages, and have recently received praise for introducing Muppets with autism and dealing with parents' addictions. To celebrate being on our screens for half a century, a special will air on HBO on Saturday featuring the likes of Whoopi Goldberg, Sterling K. Brown and the very first Big Bird puppeteer. If you cancelled HBO after that Game of Thrones ending, PBS will air the special on November 17.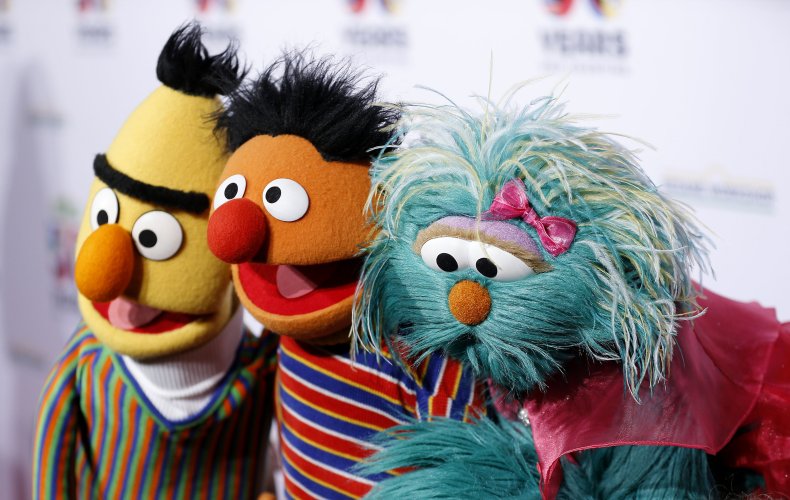 BONUS
We'll be off for Veteran's Day on Monday, but I recommend taking a look at this piece about how the Pentagon is struggling to grapple with suicide and alcohol-related deaths within the military and how there may be "something bigger at play." We'll be back on Tuesday.
RECOMMENDED READING
TURKEY KEEPS CAPTURING FORMER ISIS LEADER'S FAMILY, BUT THEY HAVE COMPLICATED HISTORY IN SYRIA
BERNIE SANDERS VOWS TO 'BREAK UP' ICE, CBP, AND UNDO TRUMP'S 'HARM' IN 2020 IMMIGRATION PLAN
HUNDREDS OF MIGRANTS SET UP THIS MAKESHIFT CAMP IN PARIS—NOW FRENCH PRESIDENT EMMANUEL MACRON IS FORCING THEM OUT