A Republican-held state House has passed a bill allowing the anti-parasitic drug ivermectin to be prescribed, even though it was already legal in the state.
Lawmakers in the South Dakota House of Representatives passed House Bill 1267, legalizing the prescription of ivermectin by doctors, according to the Grand Forks Herald, 40-28 in favor. The drug gained major traction amongst conservatives and members of the anti-vaccination movement as an alternative treatment for COVID-19. Following this vote, it will now head to the state Senate.
Despite the bill passing successfully, it was already legal in South Dakota, and the rest of the country, for doctors to prescribe ivermectin to patients for any reason. The Food and Drug Administration (FDA) says on its official website that the drug is "approved for human use to treat infections caused by some parasitic worms and head lice and skin conditions like rosacea."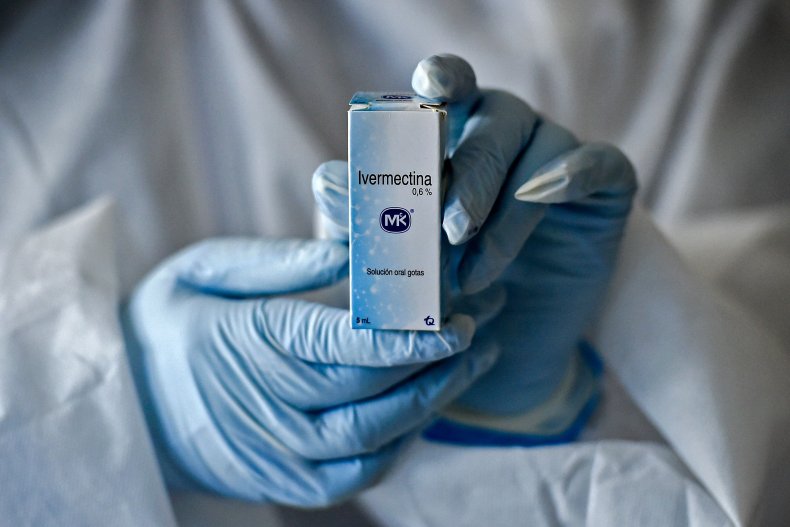 The FDA has, however, strongly discouraged people from using ivermectin as a treatment for COVID-19. In clinical trials, the drug has not been proven to definitively provide relief for the virus, and large doses are known to be dangerous. An association representing doctors in South Dakota also opposed the bill, highlighting the same lack of evidence for the drug's efficacy.
"If your health care provider writes you an ivermectin prescription, fill it through a legitimate source such as a pharmacy, and take it exactly as prescribed," the FDA's official page on the topic states.
In areas where the human formulation of ivermectin is not available, some took to purchasing the version formulated for livestock, particularly horses. The FDA took an even firmer line against this practice, as the livestock version is much stronger and dangerous for humans in most capacities.
Described as "largely a symbolic bill akin to a resolution" by the Herald, the bill was nonetheless defended as a reaffirmation of freedoms for doctors.
"It's a drug, just like any other drug that's out there," Taffy Howard, a Republican state representative from Rapid City, said about the bill. "This is legislation ensuring doctors have the freedom to...treat their [patients] best."
There were some Republicans in the state House who opposed the bill, including Representative Paul Miskimins of Mitchell.
"I would ask you to put your trust in the FDA or our Board of Pharmacy," Miskimins said. "Please do not support this attack on the integrity of our health care system."