Earth's Greenhouse Gas Concentrations, Sea Level Reach All-time High Last Year: State of the Climate Report 2017
Planet Temperature Recorded Third-Highest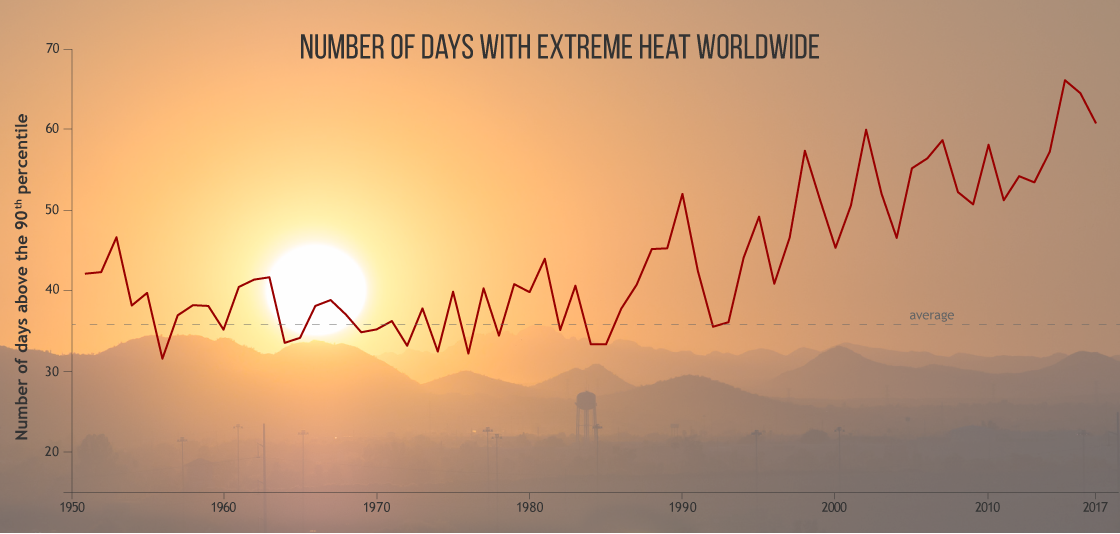 Last year was the third-warmest year since records began, according to newly-released official data from the 28th annual State of the Climate report.
The two hottest years on record were 2016 and 2015. But in 2017, a close third, the earth set records for the highest levels of greenhouse gases recorded, and the highest-ever sea level.
"I think of the oceans like a freight train," oceanographer Gregory Johnson from NOAA's Pacific Marine Environmental Laboratory told reporters during the press conference call on the release of the report. "If we were to freeze greenhouse gases at the level they are today, the oceans would continue to warm and seas would continue to rise for centuries to millennia."
The State of the Climate report is "an international, peer-reviewed publication released each summer" that is the "authoritative annual summary of the global climate," according to the American Meteorological Society. It is based on is based on contributions from more than 500 scientists in 65 countries.
The National Oceanic and Atmospheric Administration (NOAA) highlighted other notable findings in the report, including the rise in sea level, greenhouse gases, and heat in the upper ocean.
According to NOAA, levels of greenhouse gases were the highest on record, sea level rose to a new high (about 3 inches higher than the 1993 average), and heat in the upper ocean hit a record high, while "the Antarctic also saw a record-low sea ice coverage, which remained well below the 1981-2010 average.