'State of Decay 2' Download Time: When Can You Start Slaying Zombies on Xbox One and PC?
It's almost time to play State of Decay 2, and fans everywhere are wondering when they can can log in to the latest zombie apocalypse. If you want to begin your survival adventure as soon as possible, we have the answers you seek.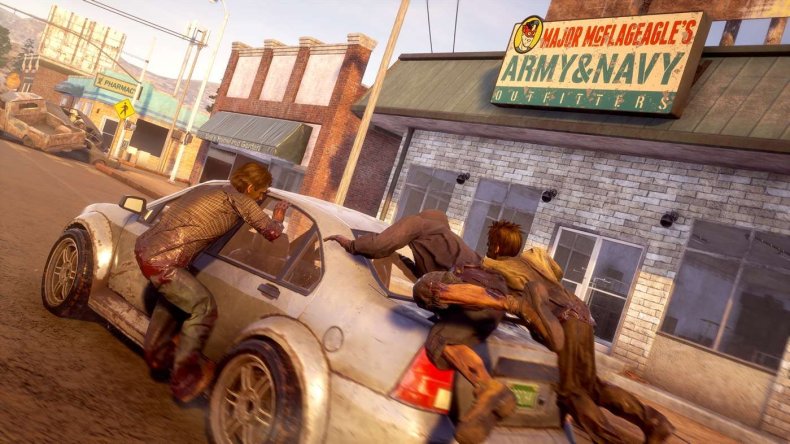 If you want the standard edition of State of Decay 2, it is available for pre-order right now. According to the Microsoft Store, the game will unlock right at midnight. This is probably local time, so those on the West Coast will have to wait until midnight like the rest of us. It is possible to pre-download State of Decay 2, so you'll be ready to go as soon as the clock strikes 12.
If you want to play State of Decay 2 right this very second, that is possible. All you have to do is buy the State of Decay 2 Ultimate Edition. This version allows early access, along with a few bonus in-game packs and a copy of the first State of Decay game. This version costs $20 more than the basic edition of State of Decay 2.
If you want to play State of Decay 2 and you don't want to pay for it, look into the Xbox Games Pass program. This service grants unlimited access to State of Decay 2 and every other game included in the program. State of Decay 2 will unlock through Xbox Games Pass at the same time as the standard version. There's a 14-day free trial for new subscribers, then is $9.99 per month after that. A membership with Xbox Games Pass also unlocks new games like Sea of Thieves and includes Crackdown 3 whenever that will release.
State of Decay 2 is only available on Xbox One and Windows 10 PCs. It is an Xbox Play Anywhere title, which means buying it for one platform unlocks it on the other, and carries over your game saves. If you juggle your game playing between an Xbox One and PC, this is perfect for you.
So what do you think? Are you excited to dive into State of Decay 2 as soon as it's available? Will you wait to read some more reviews before making a purchase? Let us know your thoughts in the comments section below.