Federal officials said Wednesday the U.S. Department of State is in the process of hiring additional staff members to assist with a passport application backlog that is elongating wait times for Americans who wish to travel internationally.
State Department officials estimated the application backlog to be between 1.5 million and 2 million. People seeking new and renewed passports currently wait an average of 12 to 18 weeks before receiving updates about the status of their applications, officials said.
With the current backlog, new applicants are unlikely to receive approved passports before the fall, according to Rachel Arndt, the deputy assistant secretary for passport services at the Bureau of Consular Affairs.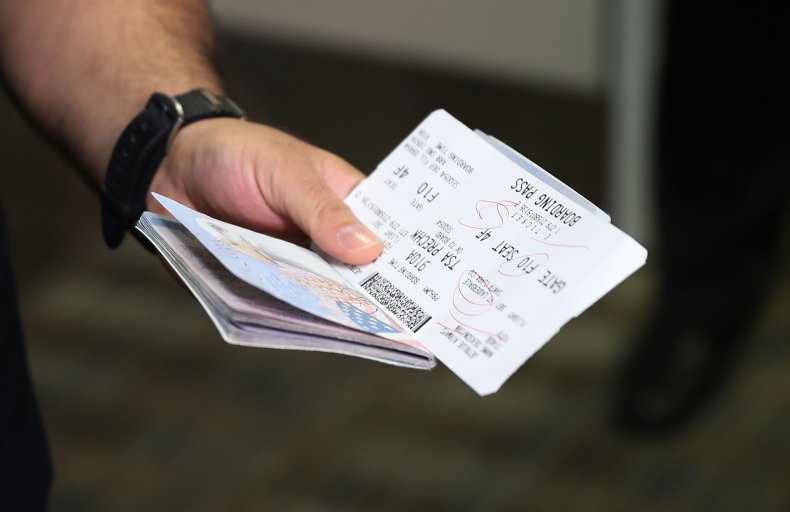 Arndt said the delays were attributable to the coronavirus pandemic, which resulted in restrictions on international travel to and from the U.S. last year, as well as the recent surge in vaccinated Americans eager to travel now that they have received their COVID-19 inoculations.
The pandemic continues "to have a ripple effect on all steps of the passport process, including the amount of time it currently takes us to process a passport application," Arndt told reporters during a Wednesday briefing.
Though Arndt acknowledged the passport application backlog will not be resolved immediately, she said the State Department is in the process of bringing on more staff to help.
"We are surging staff, both adjudicators and contractors, back into the office at agencies across the country as COVID restrictions ease," Arndt said. When asked for clarity on the number of staffers who will be added to the effort, Arndt said more than 150 staff members will be brought back to work at 21 agencies nationwide.
"We are looking at surging back to pre-pandemic staffing levels and additional staff for both government and contractor staff," Arndt said. Later during the briefing, she clarified further to say new staff members would be hired in addition to employees who were impacted when the pandemic altered their typical in-office workflow.
Having employees available to process passport applications in person is essential, she said.
"Passport specialists need to be physically present in the office to process the passports. They are not processing remotely or from home," Arndt said. Officials are "maintaining very high standards of security and privacy protection" for passport applicants, she added.
"We're trying to adjudicate on site to help us safeguard the customers' personally identifiable information and to ensure the integrity of the entire application process," she said.
Those who plan to apply for a new or renewed passport were advised to do so at least six months before their anticipated international travel date, officials said. Individuals who have already submitted their passport applications can review their application status online.