Senior officials at the State Department gave a last-minute order to curtail certain passages relating to women's reproductive rights and discrimination from its annual human rights report, according to Politico.
Specifically, the order—believed to have been handed out by a senior State Department official close to Secretary Rex Tillerson—calls for taking out passages from the report that focus on societal views on family planning and women's access to contraceptives and abortion. A section on racial, ethnic, and sexual discrimination will also be hollowed out.
Politico interviewed five current and former officials at the State Department. The report is expected to be released on or before February 25.
According to one State Department official quoted by Politico on Thursday, the cuts to the report illustrate the Trump administration's hands-off approach to upholding women's rights across the globe.
"This sends a clear signal that women's reproductive rights are not a priority for this administration and that it's not even a rights violation we must or should report on," the current official said.
In a statement, a State Department spokesperson told Newsweek that the changes in the report do not reflect a shift in the agency's attitude toward human rights.
"We have over the years changed our presentation within the reports, but we have not changed our commitment to human rights," the statement reads.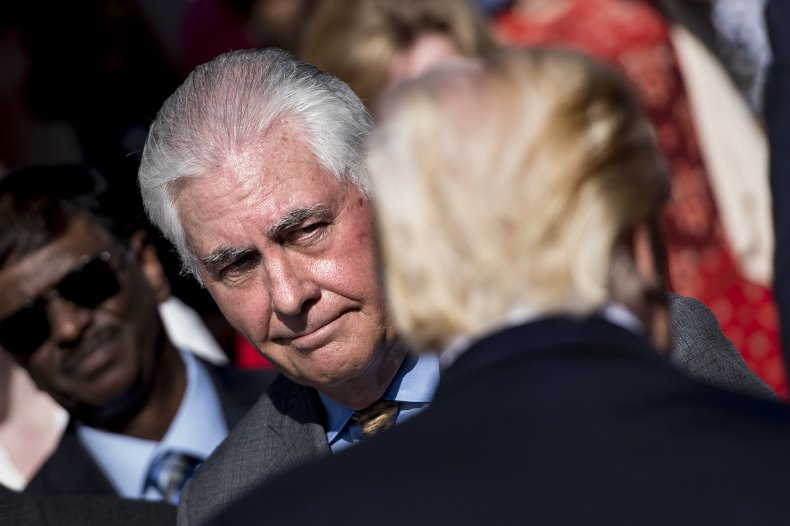 The State Department under President Donald Trump is severely understaffed when compared to previous administrations. By November 2017, nine months since Trump took office, more than 100 senior Foreign Service officers had left the State Department. Many of those positions remain unfilled.
Also on Thursday, Amnesty International released its annual report, which criticized President Donald Trump, Russian President Vladimir Putin, and Chinese President Xi Jinping and other world leaders for undermining human rights across the globe through regressive policies.
"The specters of hatred and fear now loom large in world affairs, and we have few governments standing up for human rights in these disturbing times," Salil Shetty, Amnesty's secretary-general, said, as reported by Al-Jazeera.
"Instead, leaders such as el-Sisi [of Egypt], Duterte [of the Phillippines], Maduro [of Venezuela], Putin, Trump and Xi are callously undermining the rights of millions."