State Department 'Khashoggi Ban' Restricts Visas for Those Who Target Journalists, Activists
The State Department on Friday announced a new policy, the "Khashoggi ban," that will allow the U.S. to impose visa restrictions on individuals who target journalists and dissidents on behalf of foreign governments.
Secretary of State Antony Blinken said in a statement that the restrictions will focus on individuals who "are believed to have been directly engaged in serious, extraterritorial counter-dissident activities, including those that suppress, harass, surveil, threaten, or harm journalists, activists, or other persons perceived to be dissidents for their work."
The U.S. has already banned from the U.S. 76 Saudi individuals "believed to have been engaged in threatening dissidents overseas, including but not limited to the Khashoggi killing," Blinken said.
"As a matter of safety for all within our borders, perpetrators targeting perceived dissidents on behalf of any foreign government should not be permitted to reach American soil," the secretary of state added.
Asked about the identities of the individuals already banned, a State Department spokesperson told Newsweek that "under U.S. law, individual visa records are confidential, and we cannot provide details as to who is or will be included in the Khashoggi ban.
The spokesperson added that the policy "will give us an additional tool to promote a measure of accountability for those who act to harm journalists and perceived dissidents for their work. It will allow us to prevent bad actors from traveling to the United States by revoking and restricting issuance of visas."
The announcement came just after the release of a U.S. intelligence report that said Saudi Crown Prince Mohammed bin Salman approved the operation to capture or kill journalist Jamal Khashoggi.
"Since 2017, the Crown Prince has had absolute control of the Kingdom's security and intelligence organizations, making it highly unlikely that Saudi officials would have carried out an operation of this nature without the Crown Prince's authorization," the report said.
Khashoggi, a 59-year-old U.S. resident and contributor to The Washington Post, was killed and dismembered after entering a Saudi consulate in Turkey in October 2018. It is still not known what happened to his remains. Khashoggi was a former Saudi royal insider and had frequently criticized the government.
"The Crown Prince viewed Khashoggi as a threat to the Kingdom and broadly supported using violent measures if necessary to silence him," the intelligence report said. "Although Saudi officials had pre-planned an unspecified operation against Khashoggi we do not know how far in advance Saudi officials decided to harm him."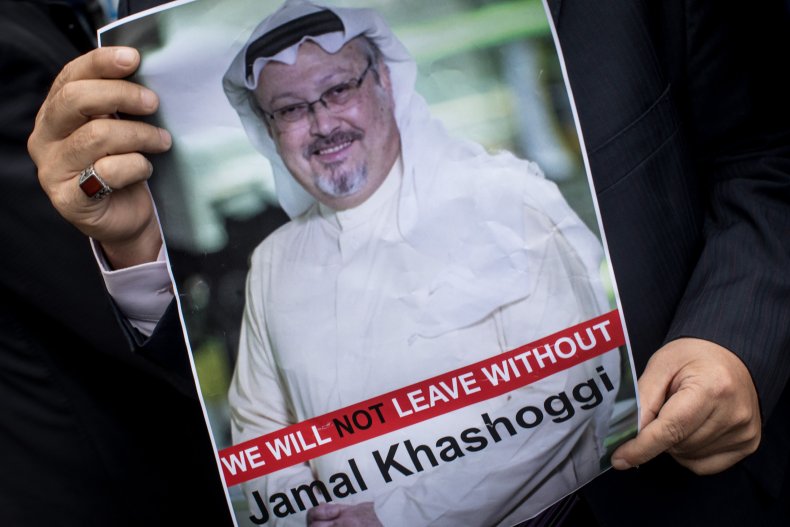 At first, Saudi officials denied any involvement in Khashoggi's killing. But weeks after his disappearance, the government's leaders said he died in "rogue operation" by a team of agents sent to persuade him to return to the kingdom.
Last year, Saudi Arabia said eight people were sentenced to prison for Khashoggi's killing. The sentences were between seven and 20 years, officials said. None of the defendants were named.
Khashoggi's fiancée, Hatice Cengiz, criticized the trial and said the eight people imprisoned weren't responsible.
"The Saudi authorities are closing the case without the world knowing the truth of who is responsible for Jamal's murder," Cengiz wrote in a statement. "Who planned it, who ordered it, where is his body?"
This story has been updated to include a comment from a State Department spokesperson.