Huma Abedin Emails: What Was in the Messages Found on Disgraced Ex-Congressman Anthony Weiner's Laptop?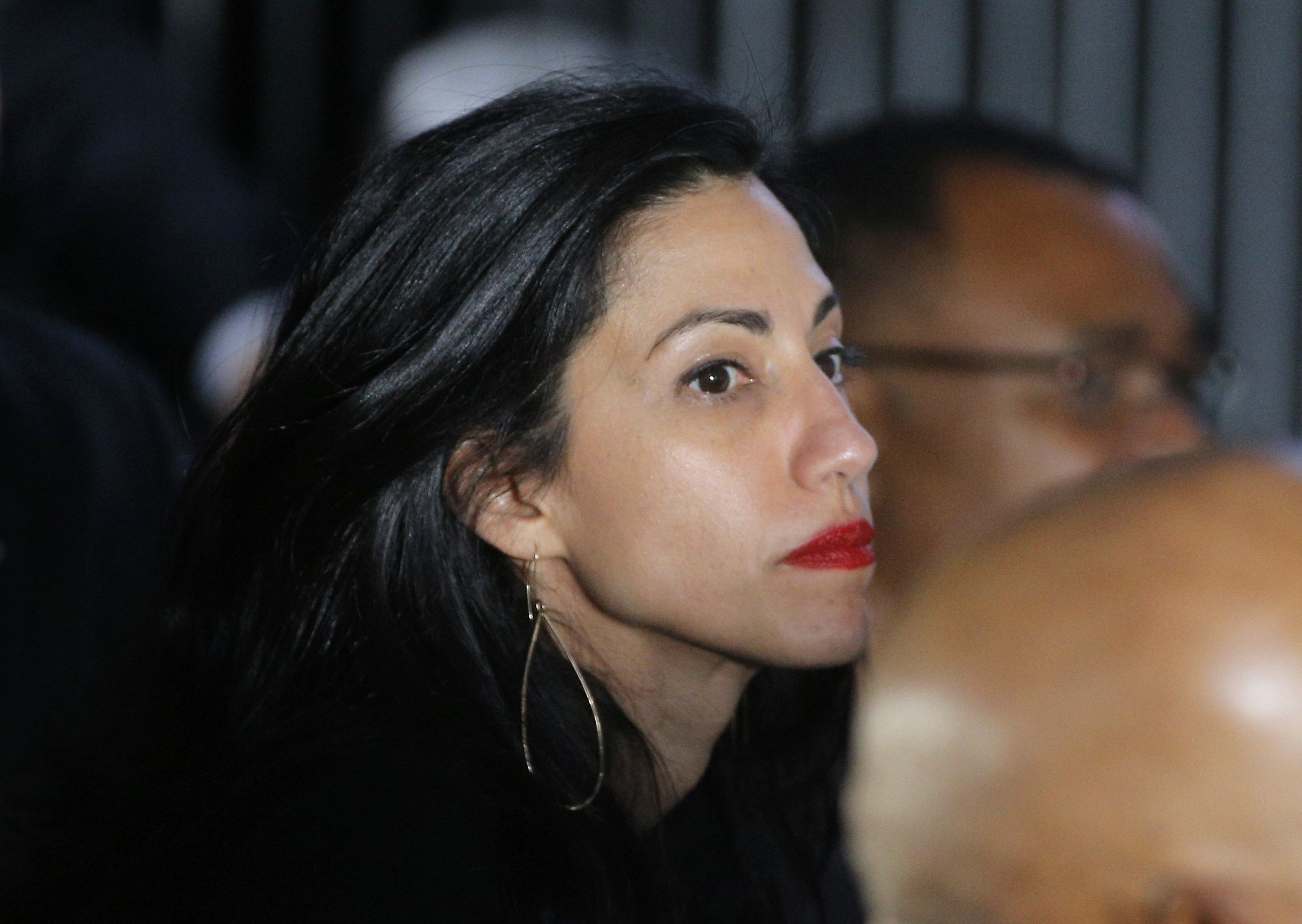 The State Department Friday released thousands of emails from Hillary Clinton's former senior aide Huma Abedin that federal agents discovered on the laptop of her husband—disgraced former New York Congressman Anthony Weiner.
Several of the emails released among the 2,800 trove were marked "confidential" and heavily redacted.
The release of the emails is a response to a Freedom of Information Act lawsuit by the conservative Judicial Watch group.
Emails deemed classified concern talks between Palestinian militant group Hamas and the Palestinian Liberation Organization; a telephone call to Israeli Prime Minister Benjamin Netanyahu; and details of a conversation with the foreign minister of the United Arab Emirates, reported Politico.
Abedin was serving as deputy chief of staff to former secretary of state and presidential candidate Clinton at the time the emails were sent. She had forwarded the emails to a computer she shared with Weiner—with whom she began divorce proceedings in 2016 after it emerged he had engaged in explicit online conversations with a 15-year-old girl.
The emails weren't marked as classified, though investigators subsequently found classified material in some of the messages.
Testifiying to the Senate earlier this year, former FBI Director James Comey said there was no indication that Abedin "had a sense that what she was doing was in violation of the law," and investigators could not prove any sort of criminal intent.
The FBI seized the computer as part of its investigation into Wiener's sexual misconduct, and only weeks before the November 2016 presidential election Comey announced that the agency was re-opening its investigation into Clinton's use of her private email account after finding Abedin's messages.
After reviewing the messages the FBI found no reason to charge Clinton or revise its earlier finding that Clinton had been "extremely careless" in her handling of classified material in emails.
Clinton has claimed that the FBI's decision to announce it was reopening the investigation into her emails was among the factors that cost her the election.
Weiner was sentenced to 21 months in prison after admitting sending explicit messages to a minor.