State Department Tells Employees to Cool It with the Ice Bucket Challenge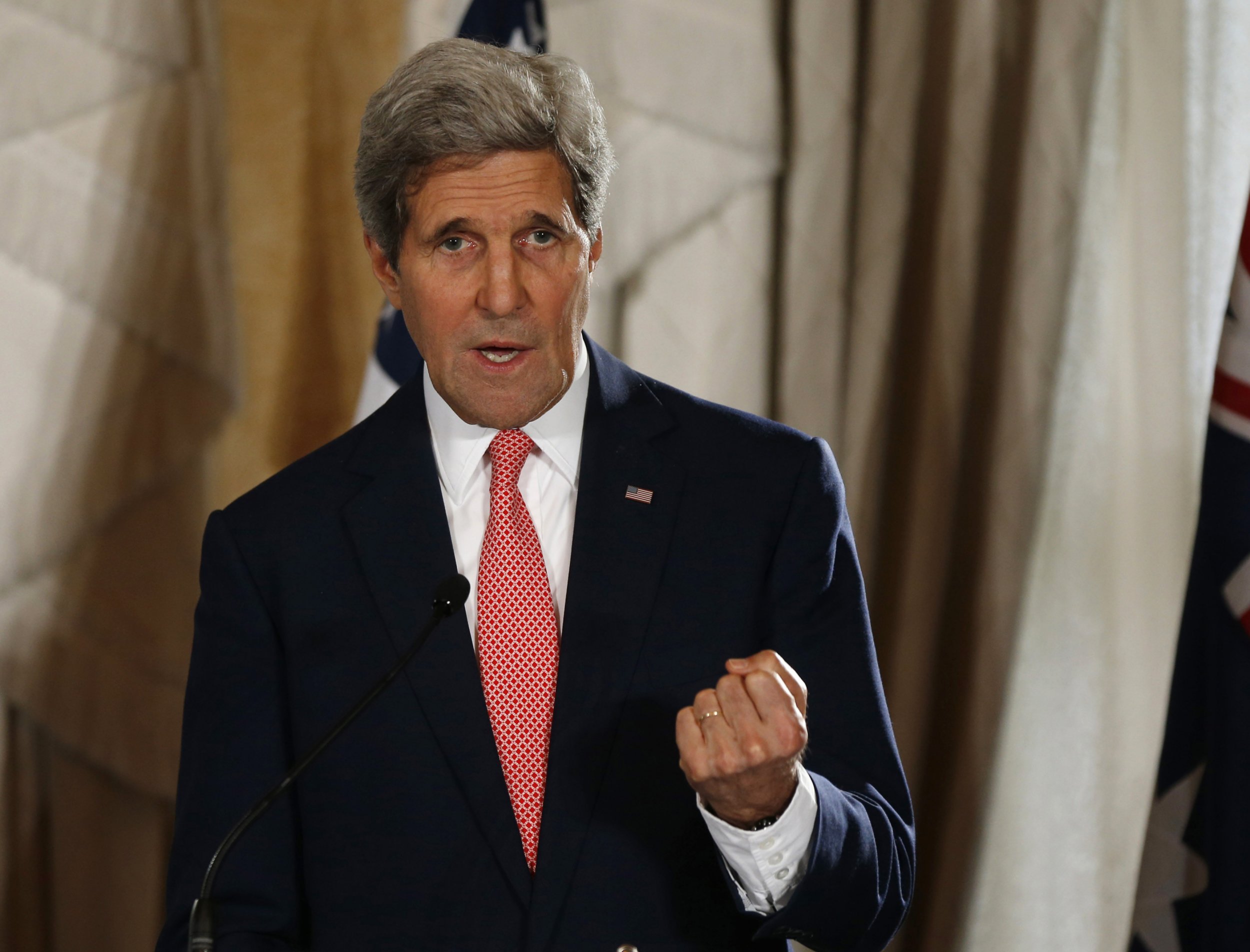 Lawyers at the State Department told "American ambassadors and other high-profile foreign service officers" not to participate in the ALS Ice Bucket Challenge, according to a memo acquired by The Associated Press. The reason given: it breaks ethics rules about using public office for private gain.
The State Department's kibosh may make John Kerry one of the few politicians not to get in on the viral social media phenomenon. So far, Gabrielle Giffords, former president George W. Bush, and even Mitt Romney ("Ha-ha, that's cold") have taken the challenge.
"Concerns about preference and favoritism," the memo said, "when high-ranking State Department personnel with high-profile positions are asked to participate in charitable fund-raising."
The U.S. Ambassador to Israel, Daniel Shapiro, had already doused himself with ice water before the memo went out.