Bracing for Another Benghazi? State Department Warns of "Violent" Protests Around Embassies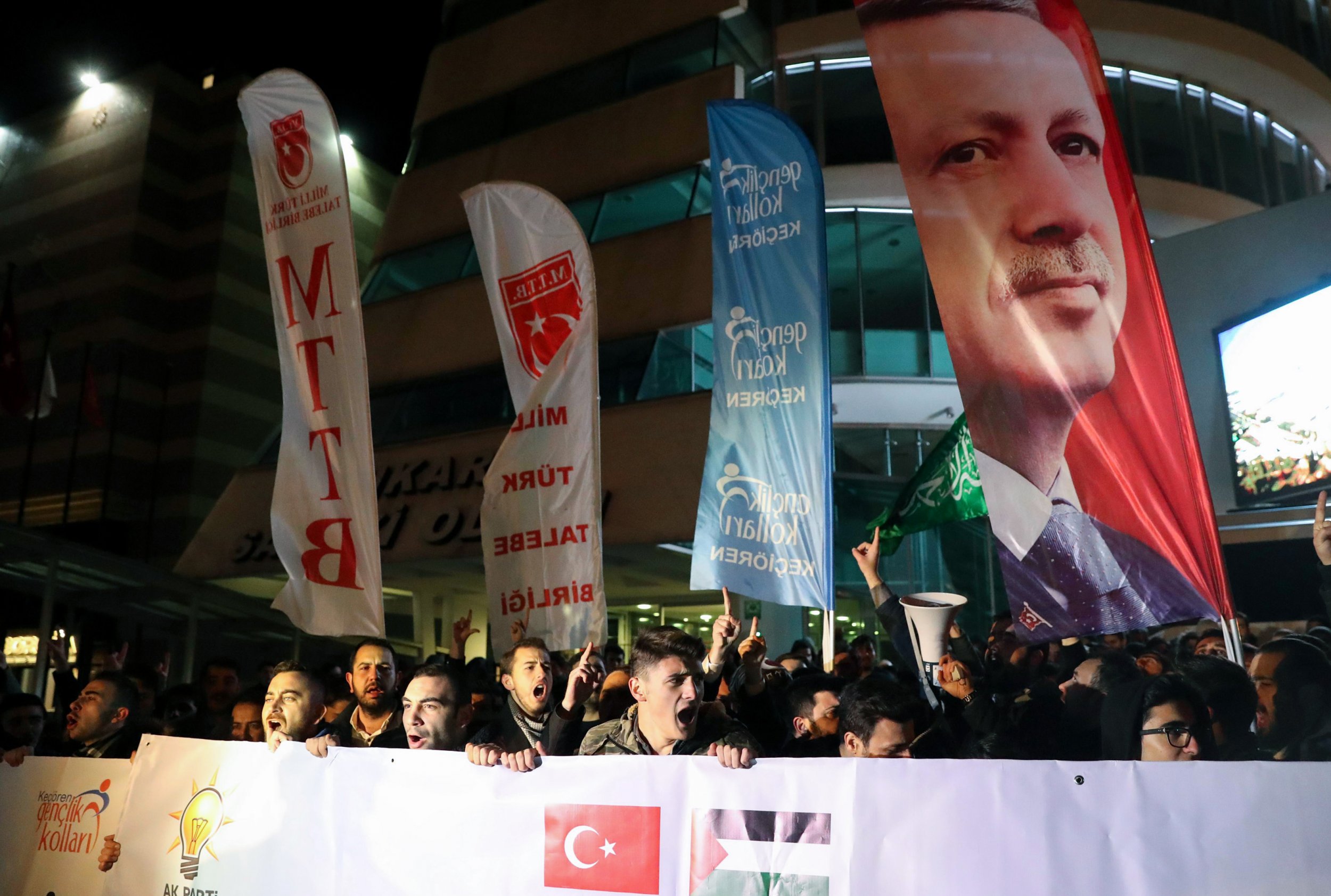 Updated | The State Department is warning about protests near embassies in a dozen countries in the wake of an announcement by President Donald Trump that the U.S. would recognize Jerusalem as the capital of Israel.
The alerts cover a handful of majority Muslim countries in the Middle East in addition to several European states, including the United Kingdom and Portugal. They said some of the protests "have the potential to become violent."
The mass warning is reminiscent of the bracing by embassies in 2012 as protests mounted in response to the release of an Islamophobic movie, Innocence of Muslims. The attack in Benghazi was initially attributed by Obama administration officials to protests tied to the movie, although subsequent inquiries concluded that attackers used outrage at the movie as cover.
The heightened security concerns come just a month after Michael Evanoff, the new head of diplomatic security, was sworn in at the State Department. His predecessor, Gregory Starr, retired in January, having been singled out by some Republicans during investigations into the agency's reponse to security lapses that resulted in the deaths of four Americans during the Benghazi attack. Starr had been working at the United Nations at the time of the attack.
A fill-in who was not nominated by Trump, Bill Miller, ran the office until resigning in July.
An independent commission concluded that the Benghazi attack was partially the result of inadequate security funding, with the State Department failing to receive a full budget from Congress for years during President Barack Obama's tenure. The State Department has subsequently pushed for more security money.
The Benghazi attack sprouted an entire genre of conspiracy theories that haunted former Secretary of State Hillary Clinton during her presidential campaign. Although she had been personally cleared by several congressional investigations, the hunt for emails about the attack led to the discovery of her use of a private email server, which subsequently was the subject of long investigations.
Trump announced Wednesday that the U.S. would recognize Jerusalem as the capital of Israel and would move the U.S. embassy to the city. The plan is deeply controversial, as Palestinian political figures have historically insisted on naming Jerusalem the capital of a future Palestinian state, while Israel has also insisted on retaining possession of the city. The U.S. has historically stayed out of the fray, placing its embassy in Tel Aviv.
Palestinian leaders immediately called for three "days of rage" in response to Trump's announcement.
This article has been updated to reflect that Gregory Price contacted Newsweek to say that he intended to leave the State Department at the end of President Obama's term. An earlier version said he was asked to leave.