State Dept. Urges Americans to Avoid Moldova Due to Ukraine Situation
The U.S. State Department has issued an alert warning all Americans to avoid traveling to the nation of Moldova due to the heightened Russian military activity surrounding neighboring Ukraine.
The State Department also noted that a "very high level" of COVID-19 in Moldova was another prime reason for Americans to stay out of the country. However, the main issue seems to revolve around the increasing military tensions in Ukraine, as Russian troops amassed along the Ukrainian border looked primed for a potential invasion. Any military activity could have significant effects for Moldova, which is bordered by Ukraine in three cardinal directions.
"Do not travel due to COVID-19 [and] the unusual and concerning Russian military activity around Ukraine," the State Department said in a press release on Monday.
Despite continued assertions from the Kremlin that Russia is not planning an invasion of Ukraine, the U.S. has urged Americans in most neighboring countries to leave if possible. This includes President Joe Biden, who stated in a recent speech that "it'd be wise" for all Americans beyond essential diplomats to get out of Ukraine.
While Biden has told Russian President Vladimir Putin that invading Ukraine would be a "gigantic mistake," it appears military action along Ukraine's eastern border may be unavoidable.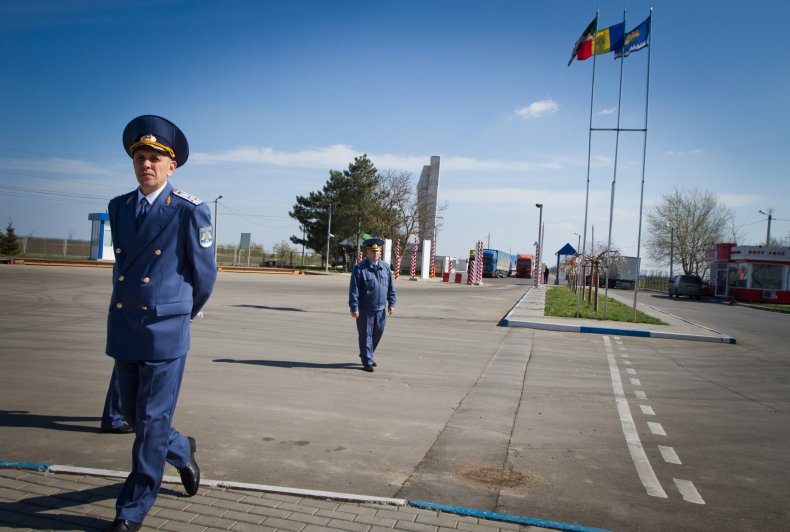 The State Department has only urged Americans to avoid Moldova, and the press release did not tell U.S. citizens in the country to leave. This is not the case, however, in Transnistria, a "breakaway state" that is located along the Ukrainian-Moldovan border, where all Americans are being urged to leave.
Transnistria is typically internationally recognized as a part of Moldova. The area has a significant Russian population, and while the potential for annexation remains unclear, Moldovan officials have reportedly expressed fear that Russian soldiers could turn Transnistria into an occupied zone, according to Al Jazeera.
As it stands, the Moldovan government views the current Russian troops in Transnistria as illegitimate. As a result, the area continues to be increasingly volatile, with the European Council on Foreign Relations noting that "Russia is still showing every sign of hostility towards [Moldovan President Maia Sandu's] reformist government."
As a result of the increasing tensions, the State Department urged any Americans in Transnistria to leave the area as soon as possible, citing "the unresolved conflict between the breakaway region of Transnistria & the central government."
"U.S. citizens in Transnistria should depart immediately via commercial or private means," the State Department press release continued.
While Biden has stated that he continues to "work on diplomacy" with both Putin and Ukrainian President Volodymyr Zelensky, Transnistria has become just the latest area officials have placed under heightened alert.
This includes the nearby nation of Belarus. Often considered among the last dictatorial governments in Europe, the State Department cited "arbitrary enforcement of laws, risk of detention, [and] unusual & concerning Russian military buildup along Belarus' border with Ukraine" as reasons for Americans to flee the country.
Newsweek has reached out to the Embassy of Moldova in Washington, D.C., for comment.