The State of (Gender Equity in) the Union | Opinion
Women make up the majority of America's labor force. We're the majority of college, law and medical students, more than half of the electorate and are rapidly becoming the most powerful political force in this country. A century after the 19th Amendment granted white women the right to vote, there is little question that women—and women of color in particular—will decide the most consequential election of our lifetimes. But in this year's State of the Union, despite President Donald Trump's patently false claim that his administration is building "the world's most prosperous and inclusive society," women got little more than a passing mention.
It's long past time for every political candidate and elected leader to recognize what a supermajority of Americans already know: that our country, our society and our world will be better when we finally achieve gender equity.
And on that front, we've got our work cut out for us.
In his State of the Union, Trump cheered the women's unemployment rate. But there were more than a few things he didn't mention—like the fact that nearly three-quarters of minimum wage workers are women, disproportionately women of color, and they haven't gotten a raise in 10 years. Women are also more likely than men to hold multiple jobs, with one in four women working at least two jobs to make ends meet.
And then there's the appalling fact that, on average, women still make just 82 cents for every dollar a man makes. The numbers are even worse for women of color, with black women earning 62 cents on the dollar, and Latinas making just 54 cents on the dollar. If we continue at the current rate, the global gender pay gap will take 257 years to close—a number that's getting worse, not better. This is not only harming women, but their families and our economy. We cannot afford to wait that long.
Add to that the fact that the U.S. is the only developed country in the world with no paid family leave, and millions of women are put in an impossible situation. And as any working parent will tell you, finding affordable child care while you're at work is a Herculean task: In 30 states, child care costs more than college tuition (which is also too expensive!). There's nothing "pro-worker, pro-family [or] pro-growth" about a country where that's the case.
When it comes to women's health, the picture is also dire. In a time when maternal mortality in the U.S. has more than doubled—particularly among black women—and continues to rise, Trump focused instead on continuing his administration's attack on access to safe and legal abortion. The United States currently ranks 70th around the globe for women's health and survival. We should be investing in health care providers like Planned Parenthood, not targeting them.
Add it all up, and it's clear: We're at a tipping point in the fight for gender equity. Last year, nearly 75,000 women from all 50 states and Washington, D.C., took part in a national poll conducted by Supermajority. It's no surprise that respondents said that being a woman impacts their experiences pretty much everywhere—whether they're at work, on the sidewalk, in the classroom or out with friends.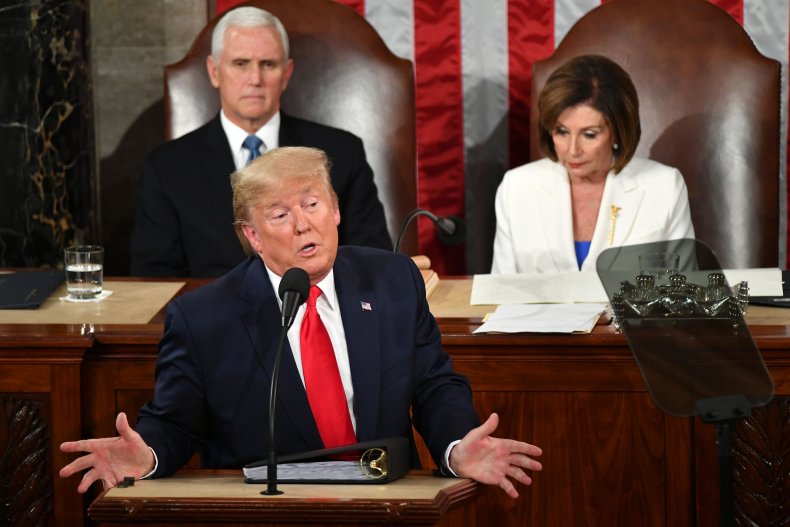 But far from being discouraged, burned-out or pessimistic, women are on fire. They're organizing, donating and running for office in unprecedented numbers. Everywhere we go, we meet women who have turned their lives upside down to take action on issues they care about, from ending family separation to standing up for public schools and teachers. They're angry, but they're also motivated—they don't want to sit on the sidelines. They're responding to this moment in our country by raising their hands to say "I want to do more."
That's why, this year, Supermajority will run the largest woman-to-woman voter engagement program in history, built around the Majority Rules, a values platform that puts women's lives and experiences front and center in addressing all of our nation's challenges and puts the people most impacted at the forefront of the solutions. Together, we can—and will—build a country where our lives are safe, our bodies are respected, our work is valued, our families are supported and our government represents us. And if we have anything to say about it, next year's State of the Union will look—and sound—a whole lot different.
Cecile Richards is a Supermajority co-founder. Amanda Brown Lierman is the managing director of politics and organizing at Supermajority.
The views expressed in this article are the writers' own.