State Lawmaker Ousted from Committee for Sharing Graphic Photo of Dead Animal In Response to Vegan Activist
A New Hampshire state lawmaker has been ousted from a legislative committee after he Tweeted a graphic, bloody photo of a squirrel he claimed to have killed with a firearm.
Warning: graphic photo embedded below.
Rep. Jim Spillane of Deerfield posted the photograph — complete with caption "I shot a squirrel on my bird feeder today with a .50 caliber muzzleloader. Enjoy." — on May 26 in an unprompted response to a vegan animal rights activist who had shared a #MondayMotivation post. Unable to shake the controversy in the intervening weeks, Spillane lost his seat Friday on the Fish and Wildlife Committee, the Concord Monitor first reported.
Spillane could not immediately be reached by Newsweek for comment.
According to the Associated Press, social media users lodged complaints with the Fish and Game Department shortly after the photo was posted online. Agency officials then came to Spillane's home, notifying him that he had violated policies by killing the animal outside the September 1 to January 1 hunting season.
"What I was really upset about was the posting of a mutilated animal on social media in a tone that was taunting to other people," said Kevin Jordan, chief of the agency's law enforcement division. "That's not what sportsmen do."
Spillane argued that the squirrel posed a threat to his chicken coop, the Concord Monitor reported.
Spillane's other social media activity on Twitter included liking tweets that allege Twitter censorship of conservative views, along with scores of posts supporting gun rights. He still has not deleted the photo of the dead squirrel.
The timing of Spillane's ouster from the committee came as Twitter announced a plan to crackdown on elected officials who violate terms of service on the social media platform.
Twitter said it will begin putting labels on tweets from "all verified political candidates and government officials with more than 100,000 followers" that contain "abusive behavior," and potentially downgrade them in the feed's algorithm, the company announced in a Thursday blog post.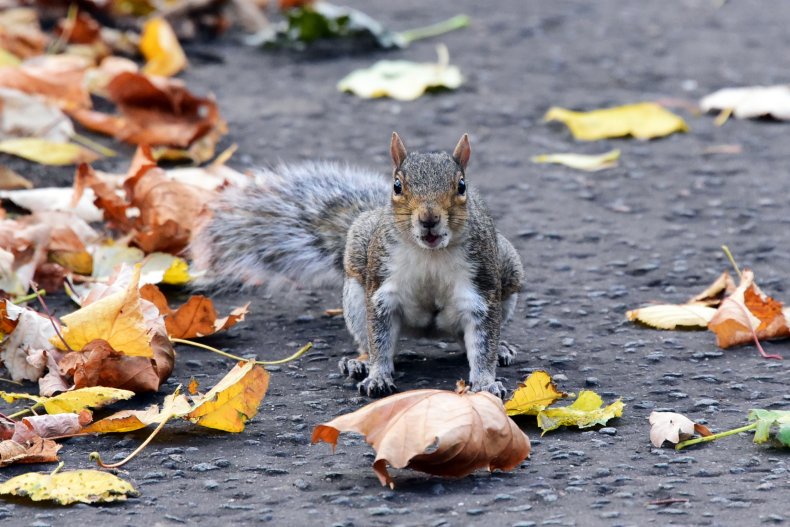 "In the past, we've allowed certain Tweets that violated our rules to remain on Twitter because they were in the public's interest, but it wasn't clear when and how we made those determinations," the company said.
However, the new policy would not apply to Spillane's account, which has under 8,000 followers and is not verified. Furthermore, it was unclear if Spillane's unprompted response to the vegan activist would be categorized as "targeted harassment of someone," since Twitter's policies are often enforced on a discretionary basis.