Without action from Congress to provide more economic relief to people struggling during the pandemic, state and local governments are taking matters into their own hands and providing direct payments to their constituents.
The Coronavirus Aid, Relief and Economic Security (CARES) Act sent stimulus checks to people nationwide, but it's been eight months since it was passed and the latest bipartisan package doesn't include direct payments. However, certain people in New Mexico and Colorado, and possibly Houston, will see another payment even though Congress has not passed new legislation with a checks provision.
Last Friday, New Mexico Governor Michelle Lujan Grisham signed a relief package into law that will provide a one-time $1,200 payment to more than 100,000 New Mexicans claiming unemployment. The $330 million measure received overwhelming bipartisan support in both chambers of the Legislature, and payments will be sent out in the "coming weeks," according to Lujan Grisham.
"The big thing that people need to know is that there's nothing extra they need to do to get this money if you're on the unemployment system. As long as you certify this week or next week for your regular claim, you should be eligible for the money," New Mexico Workforce Solutions Secretary Bill McCamley told KOAT.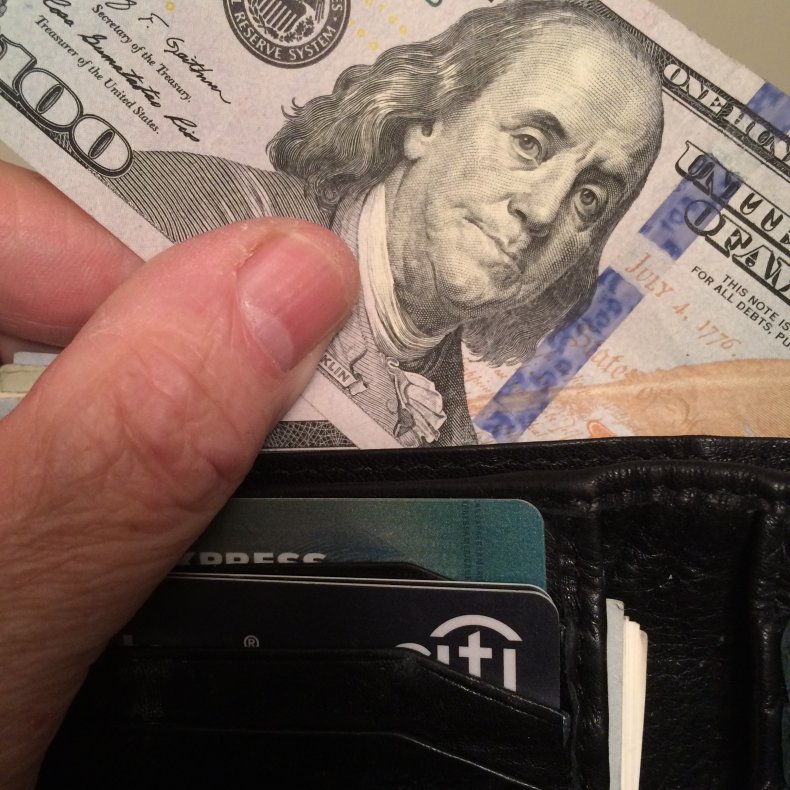 New Mexico's seasonally adjusted unemployment rate was at 8.1 percent in October, up from 4.8 percent at the same time in 2019. It's about a point higher than the national unemployment rate for October, which was at 6.9 percent. The state Department of Workforce Solutions said most job losses were in the private sector, with the leisure and hospitality industries hit the hardest.
About 1,500 people in New Mexico have seen their unemployment benefits expire, but they will still be eligible for the $1,200 payment, McCamley told KOAT. The Department of Workforce Solutions will be reaching out to those people to inform them of the process to claim their payment.
Colorado is also in the process of distributing one-time payments, albeit for a much lower sum: $375. In late October, Governor Jared Polis issued an executive order freeing up more than $263 million from the state's general fund to send payments to those who received at least one weekly unemployment benefit from mid-March to late October.
"Washington, D.C., has failed to act to provide additional direct cash support for hardworking Coloradans and to further stimulate the economy," Polis said in a statement. "So Colorado is boldly doing our part to help our own."
Despite Democrat and Republican support for another round of stimulus checks, partisan divisions have held up another federal relief package for months. Democrats are largely pushing for a more comprehensive package, while Republicans are looking at more limited and targeted relief. On Tuesday, a group of lawmakers unveiled a bipartisan plan that would provide federal unemployment insurance, assistance for small businesses, and help for the transportation industry, which has been hit particularly hard. Aid would also go to state and local governments.
That plan didn't include another round of stimulus checks, but lawmakers said it provides necessary relief, especially with regard to unemployment assistance, which is set to expire at the end of the year.
Under a city proposal, some Houston residents could see a second $1,200 payment. Up to 23,750 individuals would receive the payment to help them with household expenses, such as rent, food, child care and transportation. Eligibility requirements haven't been released yet, and the measure will require approval by the Houston City Council.
Minnesota Governor Tim Walz is also proposing to send another round of stimulus checks to some residents. On November 24, he proposed a relief package that would send a $500 one-time payment to "struggling families." For those payments to hit people's pockets, the package needs the go-ahead from state legislators, and Walz said he would work with Democrats and Republicans to move forward the "much-needed proposal."
"I am committed to turning over every stone to find funding that will help make sure our businesses stay afloat, our workers are supported and our families can put food on the table," Walz said.
Teddy Tschann, a spokesperson for Walz, told Newsweek the governor was "confident" that the Minnesota Legislature would pass a relief package. But he said it was "critical" for Congress to do its part to provide relief because "states' options are limited and we can only go so far."