State Lottery Ticket in Student's Christmas Stocking Wins Him $1 Million
Those opening Christmas gifts may receive something unexpected, but one college student received the ultimate surprise when he learned the lottery ticket in his stocking won him $1 million.
Brian Donohue, a mathematics major at the University of Virginia, was the lucky winner of Virginia Lottery's Bank a Million game. A release from Virginia Lottery stated that Donohue's mother purchased the ticket for the December 22 drawing at a Giant Food in Oakton.
Donohue told lottery officials he plans to put his winnings toward his school tuition.
Bank a Million, a lottery game only played in Virginia, has drawings twice each week. The game's top prizes are $1 million, $500,000 and $250,000, depending on what the player wages on the ticket. Winners receive the prize amount after federal and state tax withholdings.
"The odds of winning the top prize are 1 in 3.8 million," officials with the Virginia lottery said. "The odds of winning any prize are 1 in 18.3."
Donohue's mother purchased the ticket and chose the numbers for that ticket. All of the numbers she chose matched with the winning numbers. Because they matched, a Bonus Ball number wasn't needed to win the top prize.
John Hagerty, a spokesperson for the Virginia Lottery, told Newsweek the first drawing for the Bank a Million game was in September 2015. Donohue's winning was the 13th million-dollar winning ticket since the game started.
Players choose six different numbers that range between one and 40. The Bonus Ball number is not chosen by players.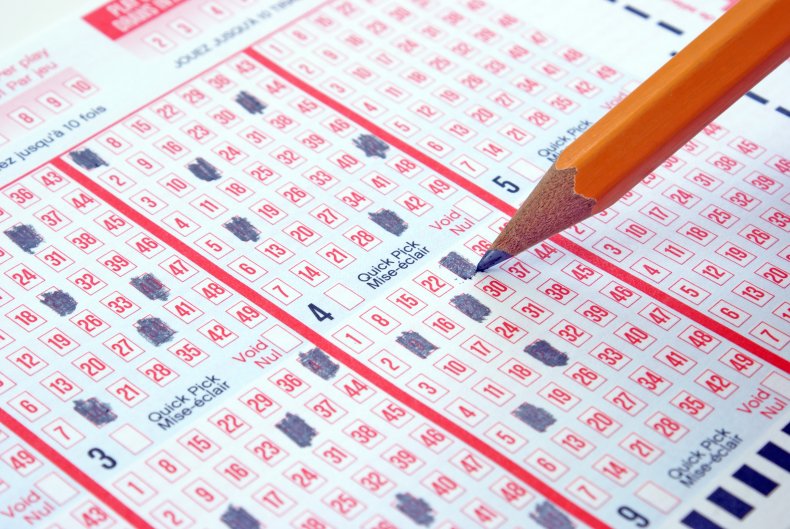 This is not the first time a Virginia resident won $1 million from a state lottery game.
Dennis Willoughby, a North Chesterfield resident, was buying some chocolate milk for his children from a 7-Eleven location in Richmond and added a scratch ticket to his purchase.
Rather than taking the full $1 million prize in annual payments over the course of 30 years, Willoughby opted to take a one-time payment of $640,205 before taxes.
Lottery proceeds are put toward public schools serving students from kindergarten through 12th grade, per lottery officials. This policy has been in place since 1999. The State Lottery Proceeds Fund was created in 2000 and is now a part of Virginia's Constitution.
Since 1999, more than $11 million was put toward Virginia's public schools.
Officials reported the Virginia Lottery had sales of nearly $3.26 billion in fiscal year 2021. More than $765 million went toward public education and more than $2.2 billion went into prizes. Retailers who sold state lottery tickets received more than $139 million and $147 million went toward operational expenses.
Unclaimed prizes in Virginia go toward the Literacy Fund, which provides low-interest loans to municipalities for construction, renovations and technology upgrades. In fiscal year 2021, $10.3 million went into the fund.
Updated 01/12/2022, 3:06 p.m. ET: This story has been updated with a statement from Virginia Lottery spokesperson John Hagerty.