State Medical Authorities Launch Investigation After EMT Exposed as Daily Shoah Neo-Nazi Podcast Host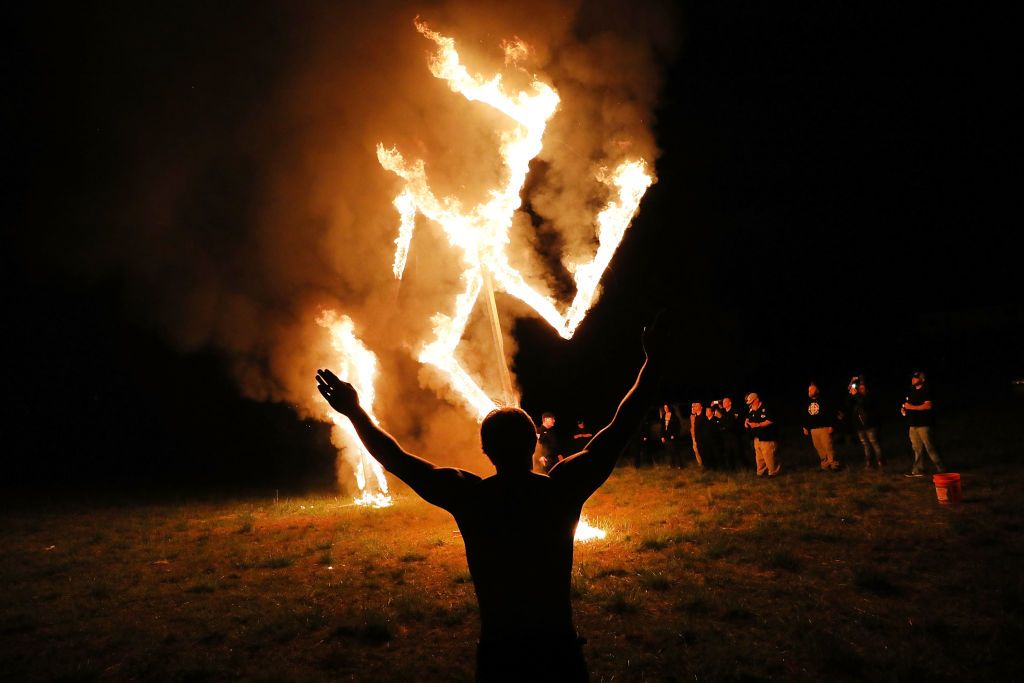 A co-host of 'The Daily Shoah' neo-Nazi podcast also works as an emergency medical technician in southern Virginia and is under investigation by state health authorities, reported the Huffington Post.
Alex McNabb has discussed his work as an EMT on the podcast according to the report, describing patients using racial slurs and comparing black patients to animals.
Read more: A teacher living a double life as right-hand man to Richard Spencer has been fired
The Virginia Department of Health's Office of Emergency Medical Services told the outlet it was investigating McNabb's role as an EMT following an anonymous complaint in November.
Steve Allen, the Emergency Services Coordinator for Virginia's Patrick County told the Post that McNabb is a paid employee of Jeb Stuart Rescue Squad.
The rescue squad has not commented on the report.
McNabb has not been charged with any crimes, and will be allowed to continue working as an EMT while the 60-day investigation takes place.
Responding to critics on Twitter Saturday, McNabb said that his role on the podcast had no bearing on his capacity to perform his duties as an EMT and called on people to donate to Jeb Stuart Rescue.
"Did you not read the article? I made it very clear any comedy I do on my off hours has no bearing on my professional capacity as an EMT. Sounds like YOU are the type of person who mistreat a rural white male," he tweeted in response to a critic Saturday.
Linked to white nationalist blog The Right Stuff, the Daily Shoah is a podcast which has been one of the key platforms for alt-right movement.
"Shoah" is Hebrew for "calamity" and is commonly used to refer to the Holocaust, with speakers on the show frequently mocking the Holocaust.
It is credited as the source of the anti-Semitic triple parenthesis meme.
According to a report released in October by the Anti-Defamation League, podcasting "plays a particularly outsized role in spreading alt-right messages to the world" in 2018.