State Rep. Says Prayer 'Personal Not Performative' As Kristi Noem's School Bill Rejected
On Friday, South Dakota's House Education Committee rejected Governor Kristi Noem's proposal that would have required all public schools to begin each day with a moment of silence.
Noem first mentioned the proposal at a conservative Christian conference in July of last year. "We prayed in schools, which by the way, in South Dakota, I'm putting prayer back in our schools," Noem said during her speech at the conference, but she did not specify a plan at the time.
In December, Noem released the bill called "A Moment of Silence," which would have required schools to provide a moment of silence at the beginning of each day, which a statement released by the governor's office said would "restore protections for prayer in schools."
"Every student deserves the opportunity to begin their day with a calm, silent moment," Noem said in the statement. "I hope students will take this opportunity to say a quick prayer or reflect on their upcoming day. However they choose to take advantage of this time, it will be beneficial to students and teachers alike."
Education groups argued the proposed law was unclear and voluntary prayer was already acceptable in schools. The House Education Committee rejected the bill with a 9-6 vote.
"Maybe it's me, but I view prayer as something that is personal and not performative," said Republican Representative Will Mortenson.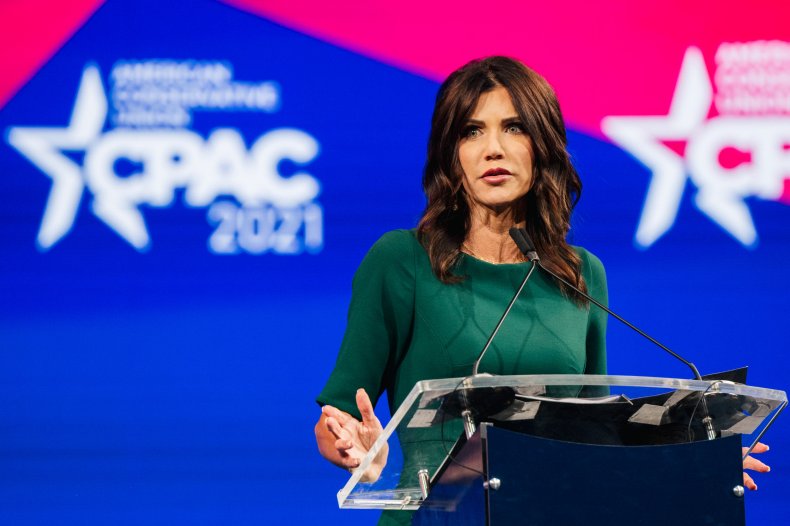 According to representatives from teacher's unions and schools, the governor did not consult with them regarding the proposal. They said the bill was vague and could cause unnecessary mandates in the classroom. An aide from the governor's office confirmed the office did not work with schools to create the bill, but argued 15 other states had similar legislation in place.
Allen Cambon, the governor's policy advisor, told the committee the bill would allow students the chance to use the moment of silence for either prayer or for whatever they wanted as long as they do not disturb other students.
"Not only will this serve as a valuable learning opportunity, but it's a chance to establish a sense of calm and decorum before students and teachers begin their busy day," Cambon said.
Although the House Education Committee rejected the bill, House members could still revive the bill if it receives one-third support.
This is not the first time Noem has introduced religion-inspired legislation into the public school system. In 2019, she required all public schools to display the quotation "In God We Trust," sparking a national debate and criticism from groups like Freedom From Religion Foundation.