State Senator Wants to Make Every Citizen a Militia Member to Skirt Gun Laws Day After Mass Shooting
One day after a mass shooting in Colorado killed 10 people, a Republican South Carolina state senator moved forward with his attempt to block new federal gun control laws by passing a state bill that would make every citizen a militia member.
State Senator Tom Corbin's proposal would expand the South Carolina's definition of an "unorganized militia." South Carolina's state constitution currently allows the governor to form a militia using any "able bodied male citizens" aged 18 to 45. Under the new legislation, anyone 17 or older who can legally own a gun would automatically be a militia member unless they opt out. The proposal moved forward along party lines in a 2-1 vote during a Senate subcommittee hearing on Tuesday.
The bill is intended to skirt new gun control laws by using language found in the U.S. Constitution's Second Amendment, which states "a well regulated Militia, being necessary to the security of a free State, the right of the people to keep and bear Arms, shall not be infringed." Corbin told the Associated Press that his proposal "would prevent the federal government from ever confiscating any of your weapons" because "the federal government cannot disarm a standing army."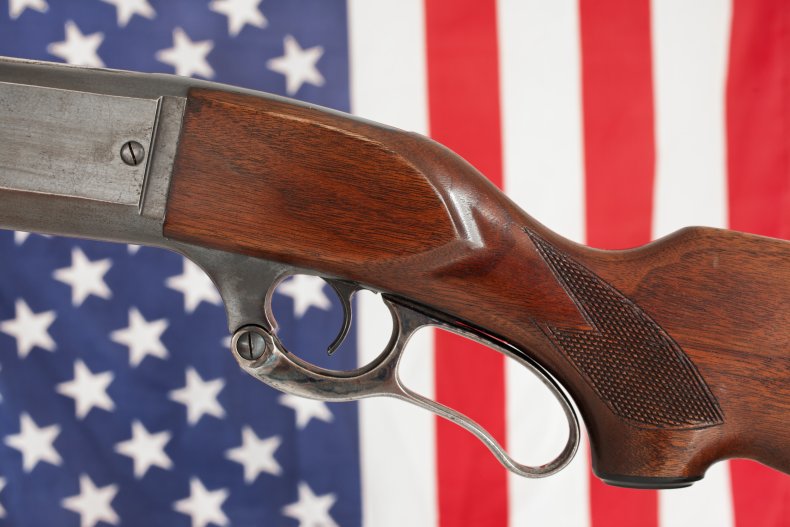 Tuesday's hearing was scheduled before Monday's deadly shooting in Boulder, Colorado. Corbin had previously proposed the bill during the administration of former President Barack Obama but set it aside while former President Donald Trump was in the White House, telling AP that he "didn't fear any gun confiscation" during a Republican administration.
President Joe Biden taking office apparently renewed fears of a government gun grab, although neither the president nor any other major Democratic lawmakers have indicated a desire to do away with the Second Amendment and confiscate lawfully owned guns.
Democratic state Senator Kevin Johnson reportedly reminded his colleagues of both the Colorado shooting and last week's Georgia spa shootings, which left another eight people dead, during Tuesday's hearing. Johnson, who said that both he and his entire immediate family have concealed weapons permits, also dismissed suggestions from Corbin and other Republicans that Democratic presidents have plans to confiscate guns.
"I would like to see if we have any type of documentation or evidence where the federal government is coming into people's homes. I keep hearing that but I just don't see any indication," Johnson told AP. "Most of the folks that I know respect people's right to bear arms."
"Y'all, this country is crazy," he added. "We have homegrown terrorists. I'm sure those folks who stormed the Capitol on Jan. 6 probably felt they were members of some type of militia."
Newsweek reached out to Corbin's office for comment.