State Supreme Court Removes New Jersey Judge Who Asked Rape Victim If She Could 'Close Her Legs'
The State Supreme Court panel unanimously barred New Jersey Judge John Russo Jr. from ever again presiding over a state courtroom for allegedly violating the Code of Judicial Conduct four times over, including for asking a rape survivor why she didn't try to close her legs to stop a sexual assault.
Russo made the comments to a woman when she tried to get a restraining order against her alleged rapist in 2016.
"Do you know how to stop somebody from having intercourse with you?" Russo asked, according to a court transcript. When the woman responded that she could run away, Russo said, "Block your body parts? Close your legs? Call the police? Did you do any of those things?"
Audio from the hearing showed that after testimony ended, Russo said, "As an exotic dancer, one would think you would know how to fend off unwanted sexual..." His comments trailed off.
Chief Justice Stuart J. Rabner, the panelist who authored the opinion barring Russo from the court, wrote, "No reasonable victim could have confidence in a court system were he to preside over those kinds of cases again."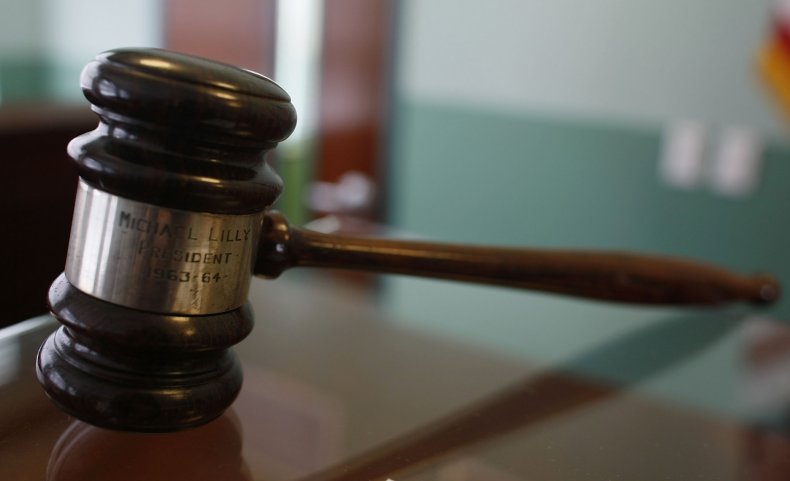 Among Russo's other alleged violations of the Code of Judicial Conduct are his reported attempts to influence the scheduling of a family court case involving his adult son who has Down Syndrome and bipolar disorder, calling a mother about a pending paternity test without having the father in on the call and failing to recuse himself from a spousal support case involving a couple he knew from high school—Russo reduced the spouse's payment to their former partner from $10,000 to $300.
In April 2019, an advisory panel wrote that Russo had "an emotional immaturity wholly unbefitting the judicial office and incompatible with the decorum expected of every jurist."
Russo apologized for the remarks during the advisory panel's 2019 proceedings, stating through his lawyer, "He did not intend to imply that a victim of sexual assault should close her legs to avoid [rape]," his attorney Amelia Carolla said.
"He now understands that his intentions do not matter," Carolla said. "He understands that what matters only is the impact his words had on others. He is remorseful about the hurt that this may have caused the plaintiff."
Russo was appointed in 2015 and was placed on paid administrative leave in May 2017. He returned to work in early 2020 and was reassigned to a civil court while disciplinary hearings against him proceeded.