State Trooper Accused of Selling Stolen Military Equipment, Faces 25 Years In Prison
An Illinois state trooper could face more than two decades in prison after he was arrested over an alleged scheme to sell stolen military equipment.
Former marine Rafael Montalvo, 31, was taken into custody on Friday on charges of conspiracy, theft of government property and transporting stolen goods between states.
He was immediately stripped of his police powers while an investigation is underway.
Montalvo, from Yorkville, Illinois, is accused of conspiring with others to steal government-owned avionics and electronic testing equipment from multiple U.S. Marine Corps aircraft squadrons in North Carolina, and shipping the stolen goods to buyers located in other states.
He is accused of receiving payment from the buyer, and paying those who reportedly stole the equipment for him, according to a statement from the attorney's office for the eastern district of North Carolina.
The scheme is alleged to have been started in March 2018 and continued until his arrest. He faces up to 25 years in prison if convicted.
"Montalvo is charged with violations of 18 U.S.C. § 641, theft of government property, 18 U.S.C. § 2314, interstate transportation of stolen goods, and 18 U.S.C. § 371, conspiracy to undertake those crimes," the statement said. "He faces a maximum penalty of 300 months in prison if convicted."
Illinois State Police said Montalvo was stripped of his police powers and placed on leave after the charges were filed.
Montalvo, who was previously based at the Marine Corps air base in Cherry Point, North Carolina, is also a serving member of the Illinois National Guard.
The Naval Criminal Investigative Service, with assistance from the Defense Criminal Investigative Service, is investigating the case.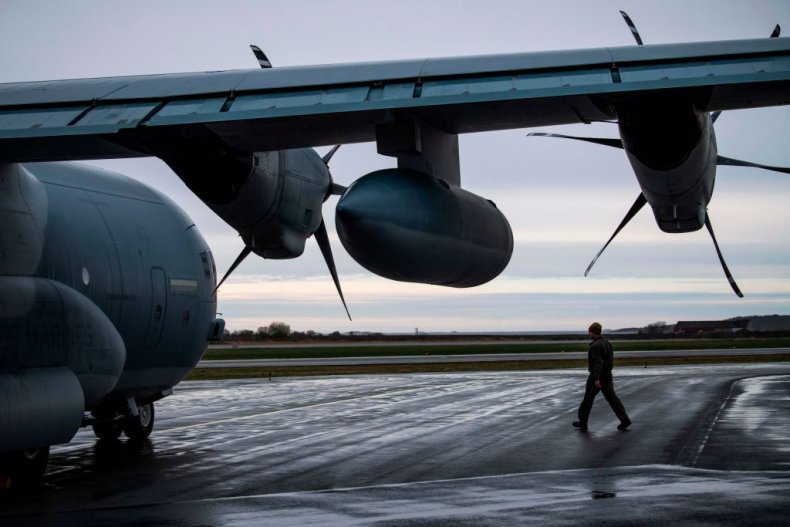 In a separate case in 2017, more than $1 million worth of U.S. military equipment stolen from a base in Kentucky was sold on eBay.
John Roberts, 27, of Clarksville, Tennessee, was found guilty of conspiracy to steal and sell U.S. Army property including sniper telescopes and other sniper rifle accessories, parts for the M249 machine gun, sights for the M203 grenade launcher, "red dot" sights for the M2 rifle and M4 assault rifle, flight helmets, communications headsets, and medical supplies.
Some of the equipment sold on eBay was advertised as "Army Special Forces," "USGI" (U.S. Government Issued), and "New in Package."
During the trial it emerged he had illegally exported restricted equipment, such as night vision helmet mounts, to eBay customers around the world, including customers in Russia, China, Thailand, India and Mexico.