State Trooper Killed by Avalanche in Washington
A 51-year-old Washington State Patrol trooper was found dead after getting caught in an avalanche while snowmobiling near Cle Elum on Monday, authorities said.
Trooper Steve Houle, a 28-year veteran of the state patrol's commercial vehicle division, went missing during an avalanche near the French Cabin Creek area and Knox Creek trailhead, the Kittitas County Sheriff's Office said.
In a news release, the sheriff's office said authorities had received reports of two men who had gone missing in the avalanche at around 12:40 p.m. One of the men was able to dig himself out and hiked to safety before calling for help, it added.
Rescue teams recovered the body of the other man, identified as Houle, of Cle Elum, at around 7 p.m. on Monday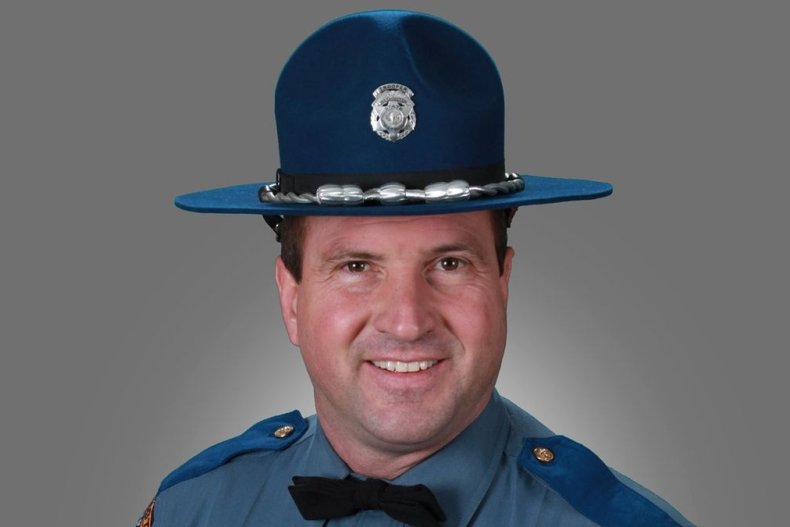 "On behalf of the Sheriff's Office, I would like to extend our deepest condolences to Trooper Houle's family, friends and the Washington State Patrol," Sheriff Clayton Myers said Monday evening.
"This is a tragic accident and will be felt hard in our close-knit law enforcement community."
The Washington State Patrol confirmed Houle's death in social media posts on Monday.
"Our thoughts and prayers are with him and his family, friends and coworkers as they process the loss of a father, husband and friend," the state patrol wrote on Facebook.
In a statement, Washington State Patrol Chief John Batiste said: "Steve was a great person and an excellent employee, loved and respected by us all.
"We hold his memory and his family close to our hearts in this painfully sad time."
Earlier on Monday, the Northwest Avalanche Center reported that two snow bikers were "caught and buried in a very large avalanche" in the mountains near Salmon La Sac Sno-Park along Cle Elum Lake.
One of the bikers was able to dig himself out, but the other was "fully buried," the center said in a post on Facebook.
According to the center, the avalanche occurred at about 4,400 feet in the Knox Creek drainage.
The center said it would compile an initial incident report with the assistance of local authorities as soon as more details were available.
According to the Colorado Avalanche Information Center's website, 21 people have died in avalanches in the 2020/2021 season as of February 6.
Fifteen of the fatalities involved skiers, while two were snowmobilers and three were either climbers or hikers. One was a snowboarder, according to the center.