State Trooper Rescued Man With Alzheimer's After He Was Found in a Ditch in Snow Storm
During a recent storm in Maine, an 82-year-old man was reported missing by his wife after wandering from his home.
State troopers responded to the call early Wednesday morning and after arriving in the area received information from an eyewitness that a man had been seen walking around earlier that morning.
Trooper Tyler Harrington located Bernard Perry, who has Alzheimer's Disease, in a ditch, according to a statement for the Maine State Police.
Harrington told Newsweek that his shift typically begins around 6 a.m. and had heard the call about a missing elderly man in the town over from where he lives. He said that morning there had been both snow and freezing rain.
As he began his search he said he saw a plow truck and thought it would be a good idea to ask the driver if he had seen anyone walking around that morning.
It was that truck driver that directed Harrington to the area where he would find Perry.
Perry was suffering from severe hypothermia and frostbite when he was found, according to a statement from the Maine State Police.
When he found him, Harrington said he called out to him and asked if he could hear him but Perry was unconscious. He said he rubbed the man's sternum, as an attempt to revitalize him, but his only response was a groan.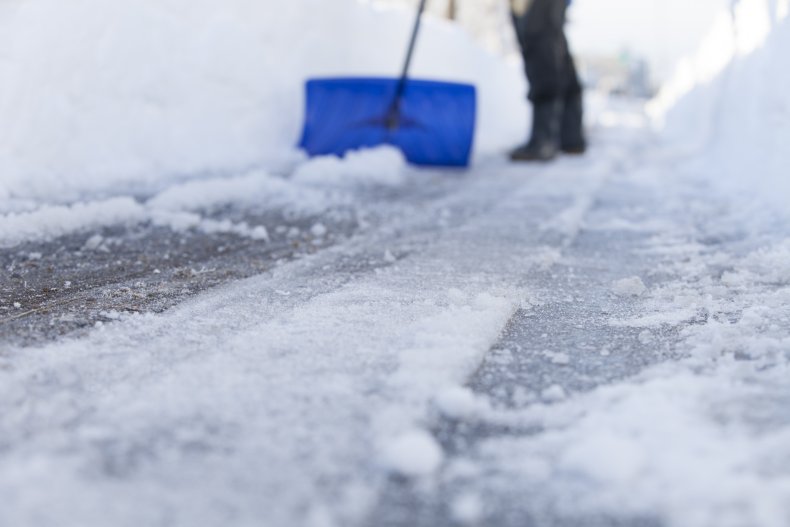 "I didn't know how much longer he was going to make it," Harrington said.
So he "scooped" him up and carried him to his cruiser while waiting for an ambulance to arrive.
Perry is now recovering from the injuries at a local hospital, the police said in their statement.
Harrington explained to Newsweek that typically a case like this would be covered by the Warden Service, but when he heard the call come in from the town next door he knew he "had to act."
Harrington said he heard from Perry's wife Thursday morning who shared that though Perry has fluid in his lung, he is recovering. He said he shared with his wife that if there was anything the department could do to help, to please let them know.
Moving forward, Harrington said Perry's family is looking into imploring the use of a GPS bracelet to help keep track of his whereabouts.
According to the Alzheimer's Association, there are six million people living with Alzheimer's in the US and by 2050, that number is expected to reach nearly 13 million. During the COVID-19 pandemic, the organization says, Alzheimer's and dementia deaths have increased by 16 percent.