President Obama's 2016 State of the Union: How to Watch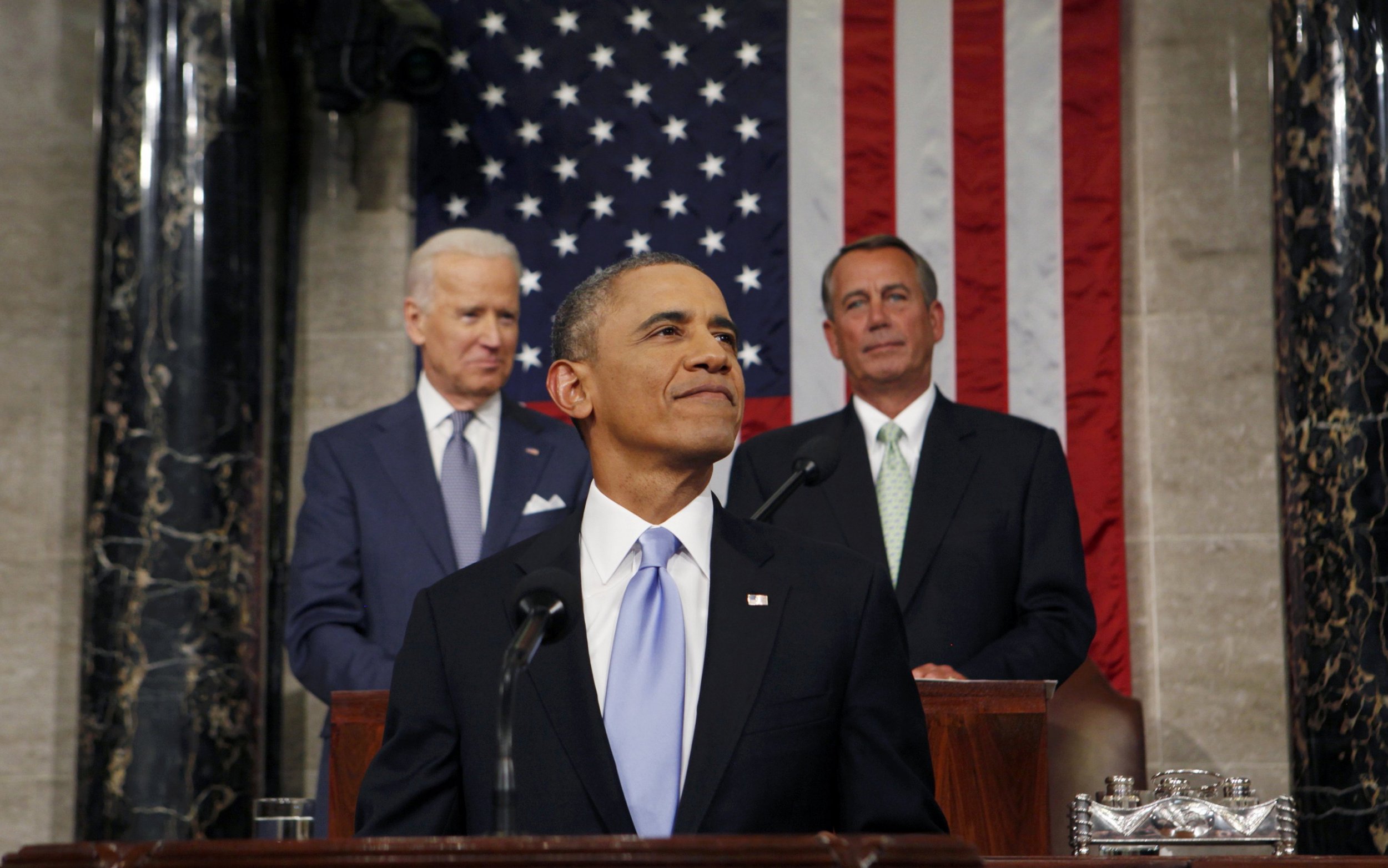 On Tuesday night, President Barack Obama will deliver his final State of the Union address in Washington, D.C., before a joint session of Congress. The White House has said that the speech will be "nontraditional," but it has been vague about what that means. Likely topics include taxes, education, health care, immigration and gun control. And the president will follow tradition by having guests join the first lady to watch the address from the viewing gallery. He will also, as dictated by the Constitution, report on the country's overall well-being—the "state of the Union"—which typically involves a one-word summary, usually "strong."
If you want to watch the speech for yourself, here's how:
On Television
ABC, NBC, CBS, PBS, CNN, MSNBC and Fox will broadcast the speech, which begins at 9 p.m. ET. Check your local listings.
On the Internet
Newsweek has partnered with CBSN to bring viewers a live stream of the State of the Union address. Check out the stream here.
Also, in an unusual move, the White House has partnered with Amazon to stream the service on Amazon Video, which can be accessed from your Web browser, smartphone, tablet, Roku, Chromecast or Apple TV.
You can also watch live streams of ABC News, NBC and MSNBC for free around-the-clock on their websites. PBS, which does not typically offer live streams of its programming, will stream the speech during PBS NewsHour. CBS does not offer free live streaming, but you can sign up for a free trial of CBS All Access to watch the speech there. If you subscribe to Fox, you can stream it there too. CNN will stream the speech on CNNgo, which you can watch if you're a subscriber. The White House will stream the speech on YouTube and its own website as well.
And there's always trusty C-SPAN.