State of the Union 2018 Live Stream: Watch Trump Deliver Address to Congress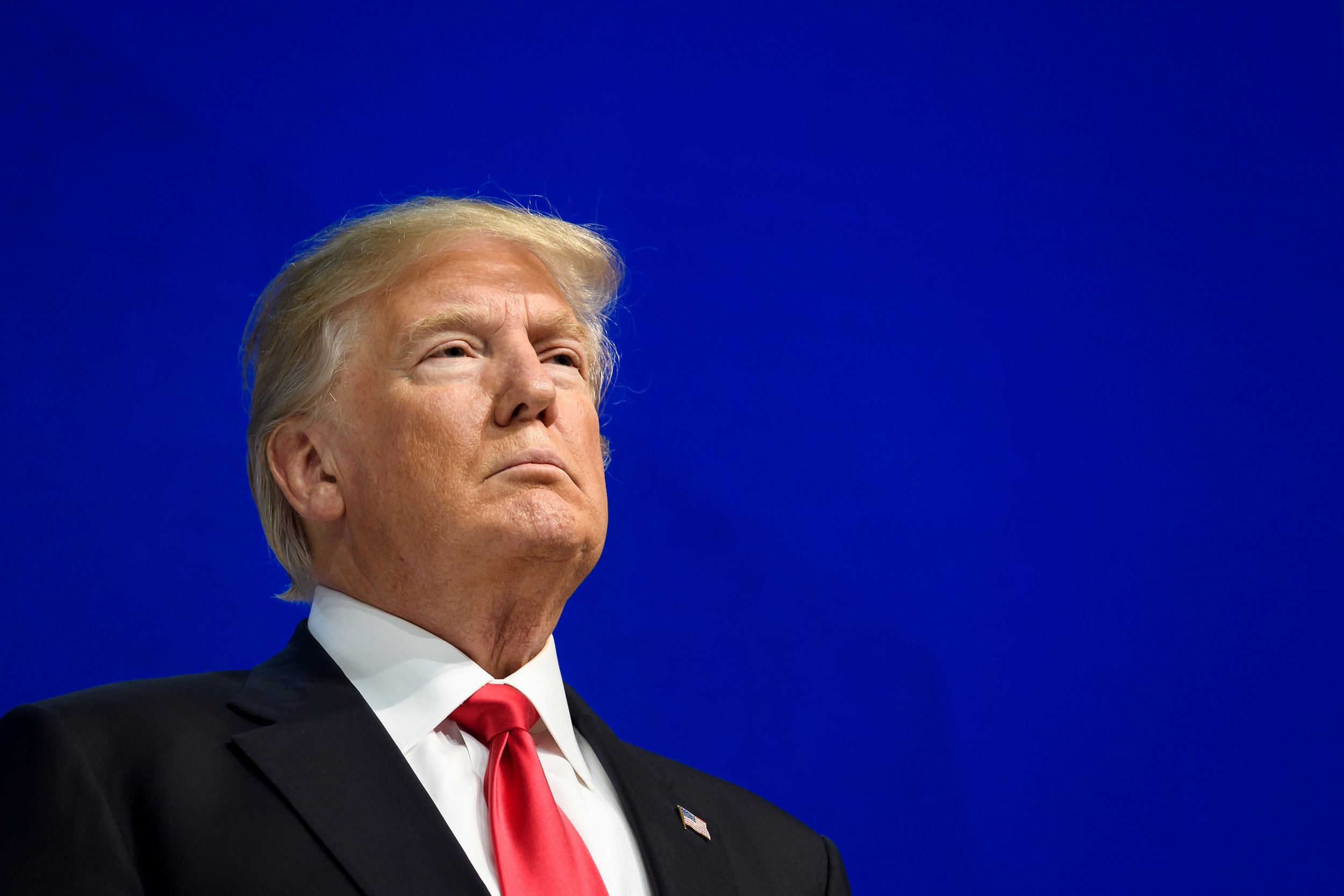 President Donald Trump will deliver his first State of the Union address Tuesday, with the Republican's speech to Congress set to begin at 9 p.m. ET. The official White House live stream will be available below.
Trump's speech is expected to outline what the president hopes to accomplish with the help of Congress and the American people over the next year, as well as what he believes he got right last year.
Americans will likely hear about the president's immigration and infrastructure bills, as well as his vision for the economy and gross domestic product. Trump will also discuss his "America first" trade agenda, though White House advisers say that the president won't single out specific trade deals or countries.
Trump has said that he will stress the importance of bipartisanship during his address. "I want to see our country united," he said at a lunch at the White House Tuesday afternoon. The United States was "divided, not just under President Obama or President Bush. I remember the impeachment of Bill Clinton. Tremendous divisiveness, not just over the past year," added before stating that he hopes to bring the country back together.
When asked for an example of how the country could be united, Trump instead explained how it was divided. "One group wants free healthcare, paid by the government. Another group—all good people—wants healthcare, paid by private where there's great competition and you pay very little and you get better healthcare," he said. "You know, everybody is a good person, but they have really divergent views."
He also hinted that it might take a "major event," to bring the country back together but that he'd "like to do it without that major event because usually that major event is not a good thing."
The president reportedly spent much of Tuesday tweaking his speech, which will likely last around an hour. He practiced reciting it on Monday afternoon in the White House's map room.
Alongside his team, Trump began writing the speech in December, according to White House staff, and made major edits to it on the plane ride to the World Economic Forum in Davos, Switzerland, last week. "He's been going through the speech meticulously," deputy press secretary Hogan Gidley told Fox News on Tuesday.
The president met with a group of surrogates, including former labor secretary nominee Andy Puzder, Corey Lewandowski, Bryan Lanza, Larry Kudlow, Kellyanne Conway, Stephen Miller and Hope Hicks on Monday to preview his speech and explain his messaging for 2018, according to a CNN report.