State of the Union Over, Back to the Chaos of Trump Government
This article first appeared on the London School of Economics site.
President Trump's State of the Union was unremarkable. It was a brief moment of semi-normal political theatre, disrupting a year of chaos, upheavals, recklessness, and outbursts from the president.
The best way to think about this speech is in the context of Trump's speech last year to Congress. At that time, a few gullible pundits fawned over the speech itself, suggesting that Trump had emerged from his campaign chrysalis and had emerged as a "presidential" butterfly.
In the following four days, Trump fabricated a lie claiming that President Obama wiretapped him; called, without evidence, to investigate the Senate Minority Leader and the House Minority Leader; and attacked Arnold Schwarzenegger over his TV ratings on a reality television show.
In short, Trump hasn't changed, won't change, and a scripted 80 minute speech does not portend a departure from the chaos of Trump's presidency.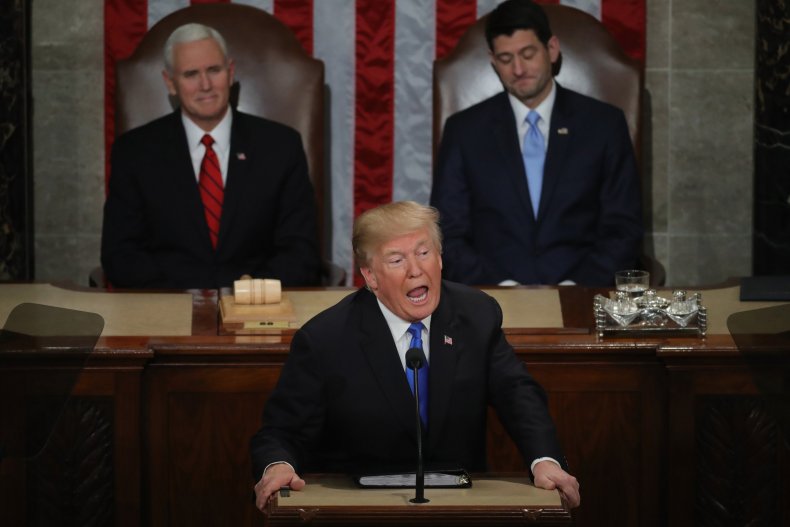 The only surprising aspect of the speech was a political negative: that there was virtually nothing new in it. In the past, skilful presidents of both parties have effectively used the State of the Union address to focus national attention on new priorities.
Instead, Trump's speech was more of the same: conflating immigrants with gang members and murderers; discussions of an infrastructure bill; overstating the prosperity of the American economy and taking absolute credit for it; and calling for unity in virtually the same breath that he espouses the virtues of sharply divisive policies.
Trump's speech belies the fact that he lives in an alternate reality, where the State of the Union is perfect. In reality, the United States is sharply divided, Trump is the least popular president in history (at this stage of his presidency), and the cloud of the Russia investigation and Trump's politicized attempts to discredit it loomed over every word he said.
Those challenges will continue to haunt Trump, while the speech will be a forgotten memory in less than a week.
Brian Klaas is a Fellow in Comparative Politics at the London School of Economics.
This article gives the views of the author, and not the position of USAPP – American Politics and Policy, nor the London School of Economics.